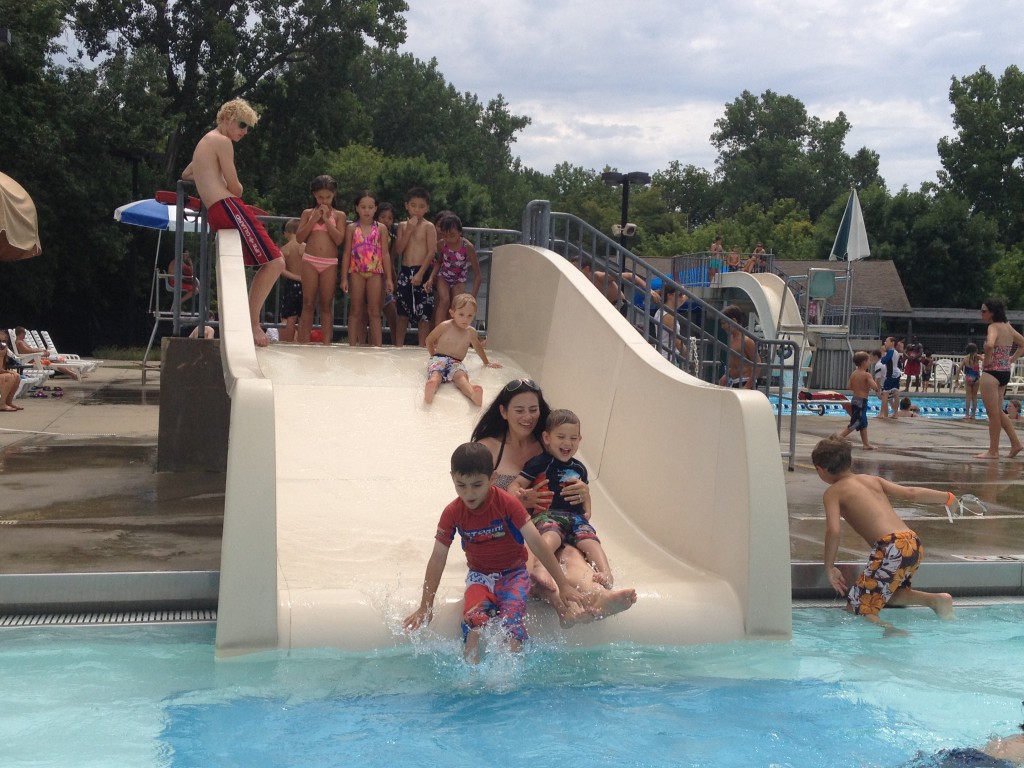 Last year we discovered this water park and fell in love. I wanted to go back every day! It was the first water park I went to in the suburbs. I heard there were many more in different suburbs and I couldn't wait to see them all.
Today we went back for the first time in a year. After having Ben's birthday party in at the Skokie water park I now have a comparison.
I still love it for it's sand pit, kid friendly slide which we did over and over again, and zero depth entry pool, where Jack and Ben mostly played today. I think they will learn to swim very quickly this way. Jack was like a dolphin, turning and twisting under water with no fear. He kept pretending he was a shark and attacking my legs.
Meanwhile Ben ran the length of the pool over and over again, pretending the other side was China and he needed to go there to work. I'm guessing he picked up on the fact that Adam sometimes calls China at night. So China must be work. The kid misses nothing.
Watching him in the water makes me happy we never pushed swim lessons on him. We tried it once and he was shaking with fear. After that we stopped. Just exposing him to water over and over again is teaching him to swim in a fun, relaxed way. Learning on the sly! If only I could be that clever about learning all the time!
Still, I think between the two, the Skokie water park has more to offer. It also has a zero depth entry pool, but it's also got a spray only area for the littlest kids, which Ben stayed in most of the time. It's also got more slides for Jack's age group. At Highland Park, there are five slides total, two for kiddies as young as 3 and three for kids ages 7 and older. I think it's missing the middle range of slides that Jack can use.
I've heard Wilmette has a good one that I'd like to try as well, maybe for another blog?
Pin It