Soccer Season for all school teams is finally over this month and we are enjoying a small break before life gets hectic again.
All three of the soccer playing boys received awards this year. And all three boys were presented with them by their own father and coach.
For this award, Adam let the crowd know that even though he is not the head coach for Jack's team and therefore didn't choose the award, he highly agrees with who the head coached picked.
Jack's team ended the season with an 8-4-1 season. Although they didn't make it to the playoffs, they still had a great year. Jack grew into the position of Center Defensive Midfielder every single game. It was really fun to watch his progress.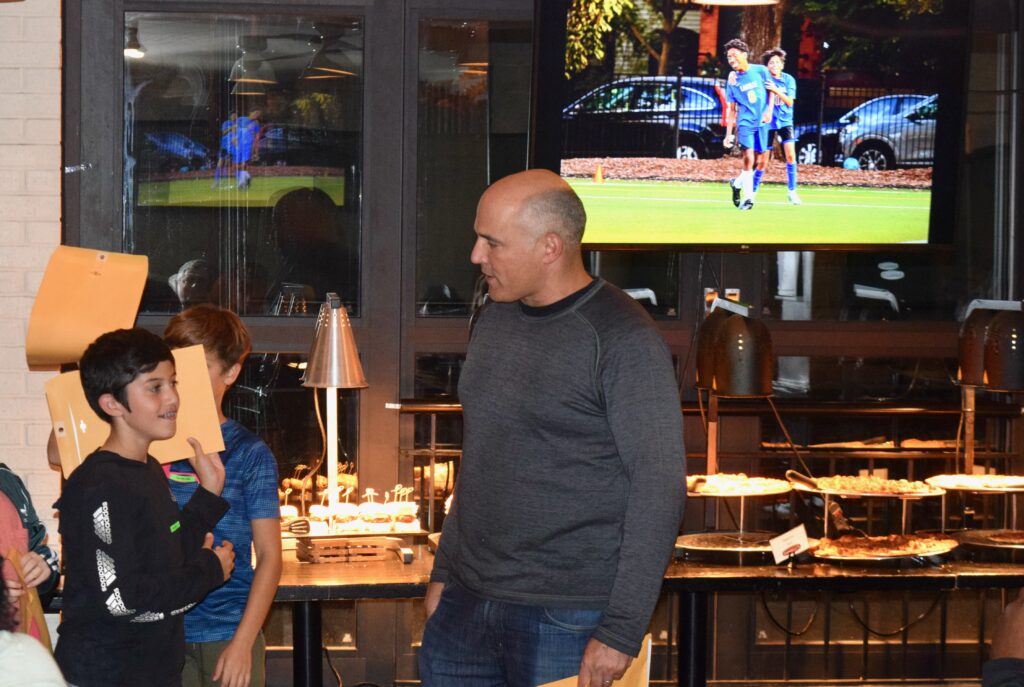 Along with the incredible goalies and group of defensive players that we had on this team, Sam's play in Center Defense made it so only 6 goals got in during the regular season.
Aaron scored a total of 8 goals for the team this year. He has really turned a corner and become a great contributor to the team.
The twins team finished the season undefeated and headed to the playoffs in the 1st seed position. They were upset by the 4th team, losing 0-1 in the playoffs. Still it was an incredible season for them, and we couldn't be more proud.
Are you wondering what is on Aaron's forehead? Someone had a label maker at the party and went around labelling everyone…
The label maker also labeled Adam….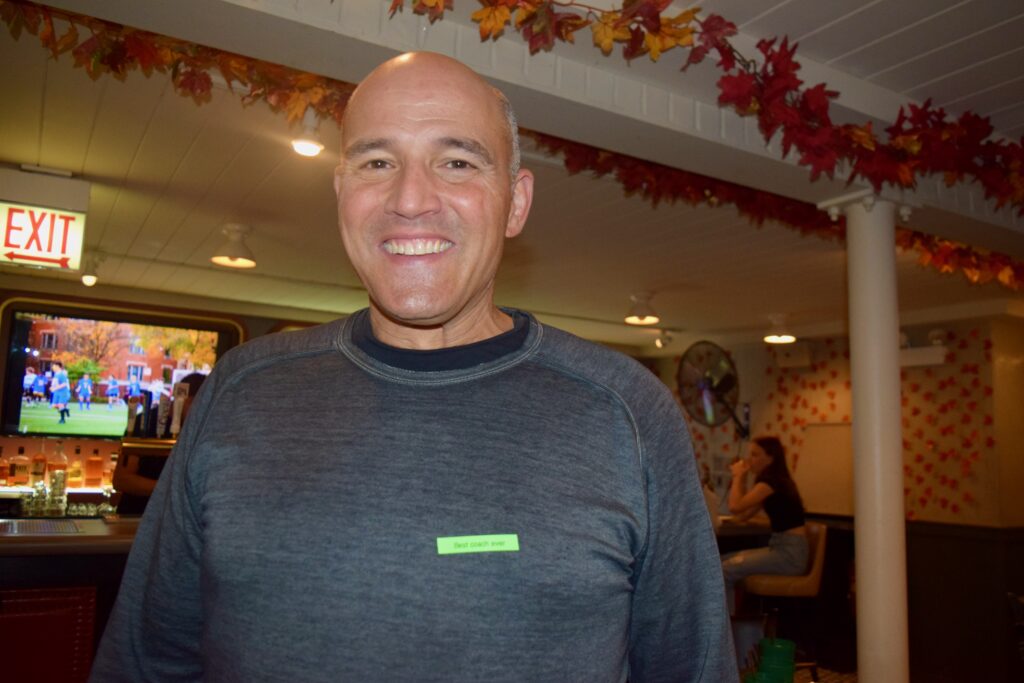 Best Coach Ever? I couldn't agree more!
I'd say that it's for soccer until next fall but I will not. I have started volunteering for the high school soccer booster program, running their website and sending their emails. The girls season is starting to ramp up so I'm still knee high in soccer stuff. Adam will probably do some coaching for the girls high school season in the spring. And in a few weeks, travel soccer starts for three of the four boys.
Pin It