Once again we spent our winter holiday in Florida. This year we stayed in the house my sister and I recently inherited.
We had a very long, very rainy two day drive down, stopping in Atlanta overnight.
It was glorious to be in Florida again. My dry itchy skin instantly went away and the daily dose of sunshine gave everyone a much needed vitamin D boost.
Every day I would drive with the windows down and the sun roof open. The warmth of the sun on my skin, the humidity of the ocean air, the sounds from the same radio station I listened to in high school, and my cut off jean shorts made me feel young again. The trick was to avoid looking at the rear view mirror at your 49 year old yourself, driving a minivan, lest the illusion be broken.
We took full advantage of the weather with daily outdoor exercise.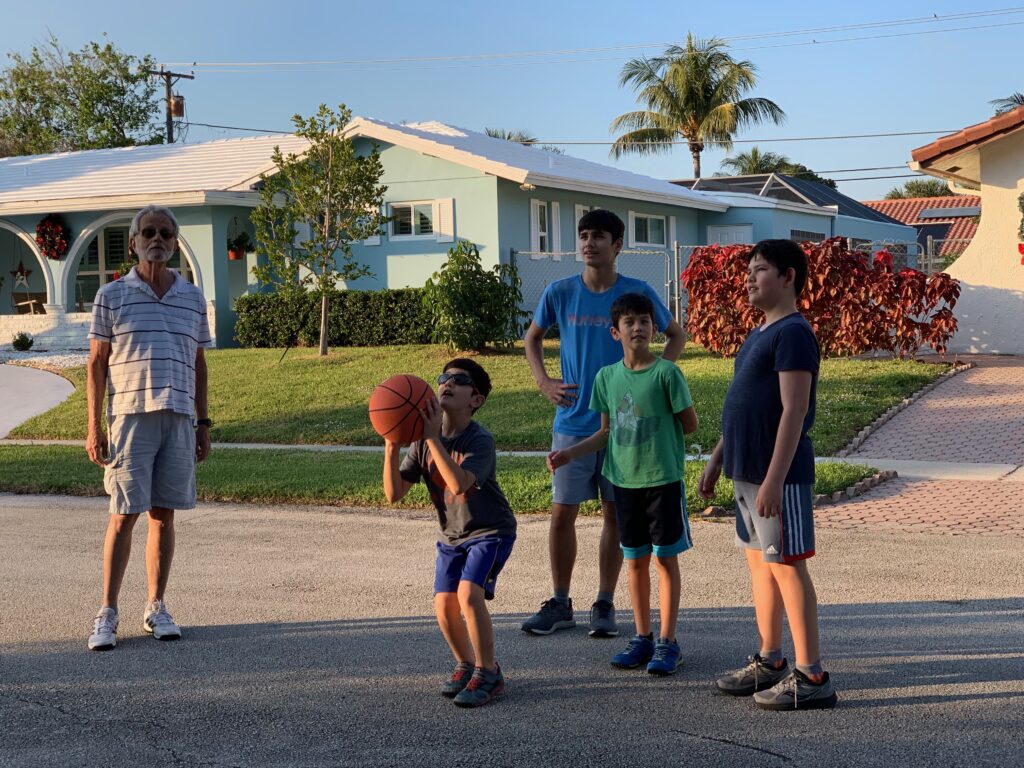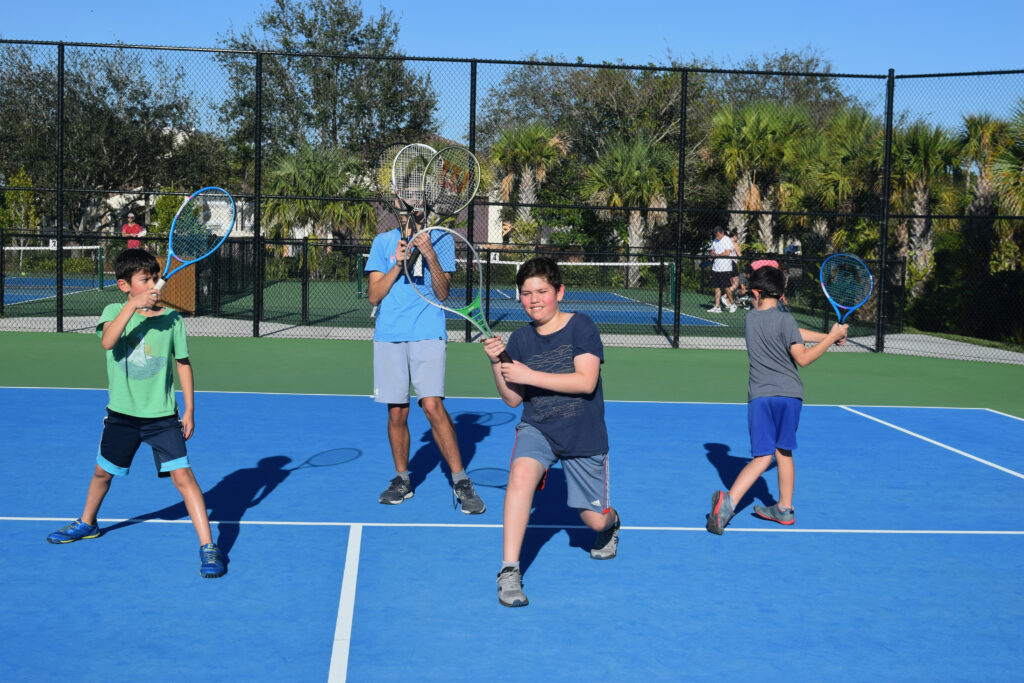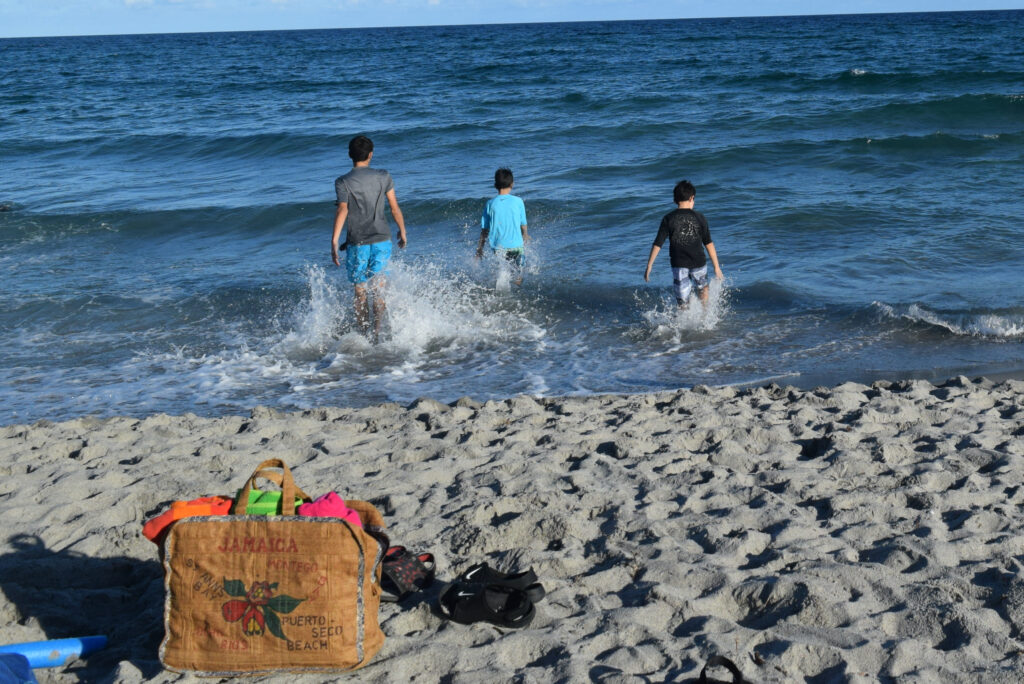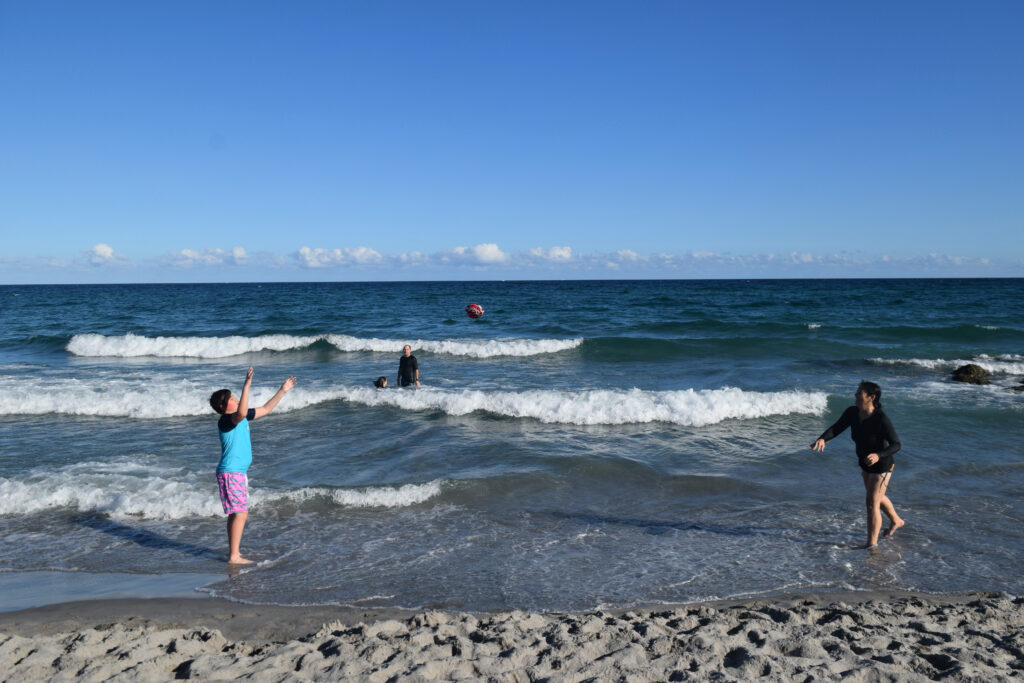 Most of the hot and sweaty exercises were followed by jumps in the pool. Not just ours but everyones!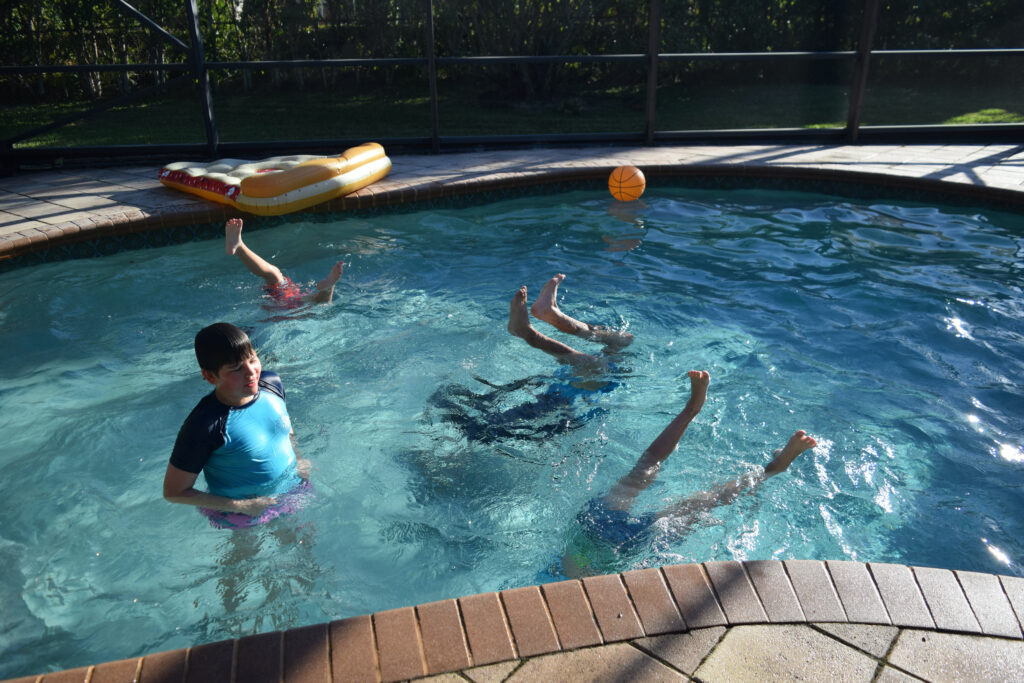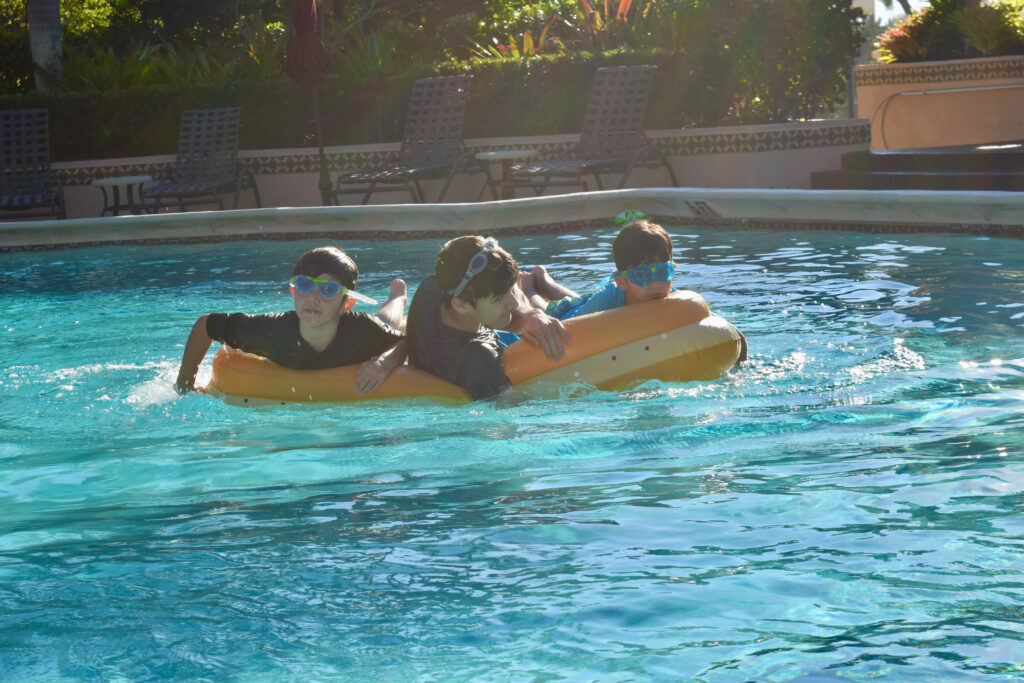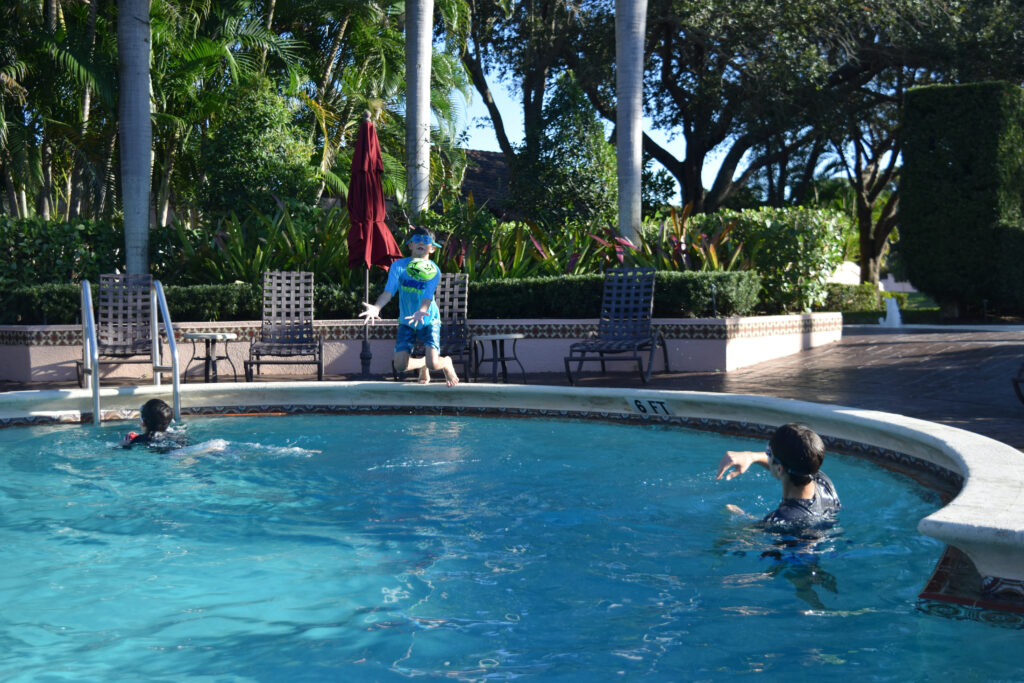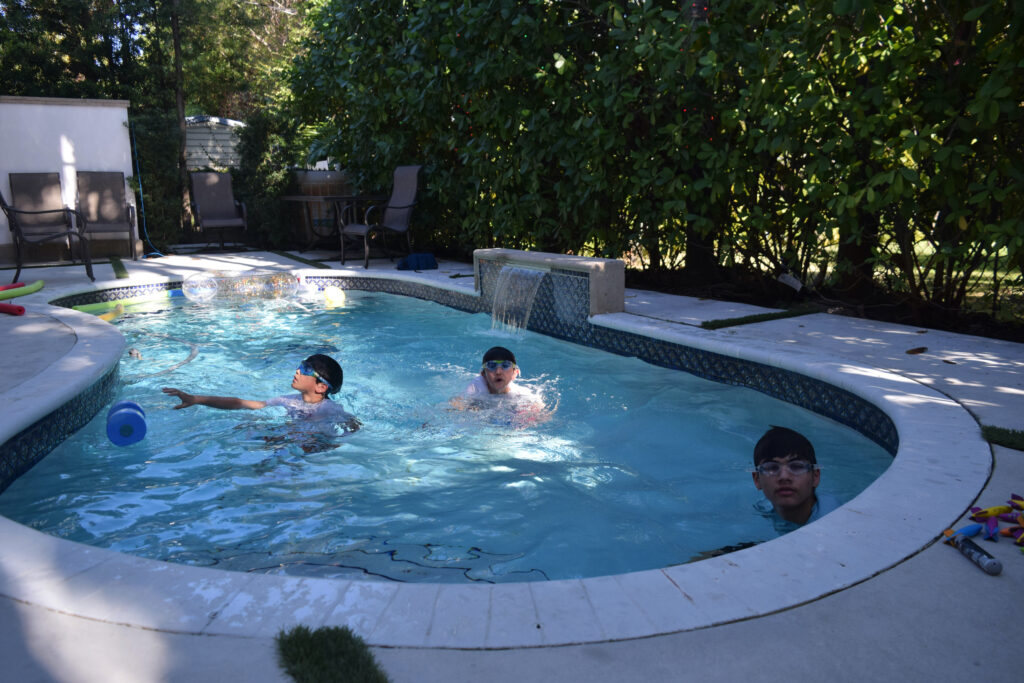 As always, my favorite part of the trip was spending time with family and friends.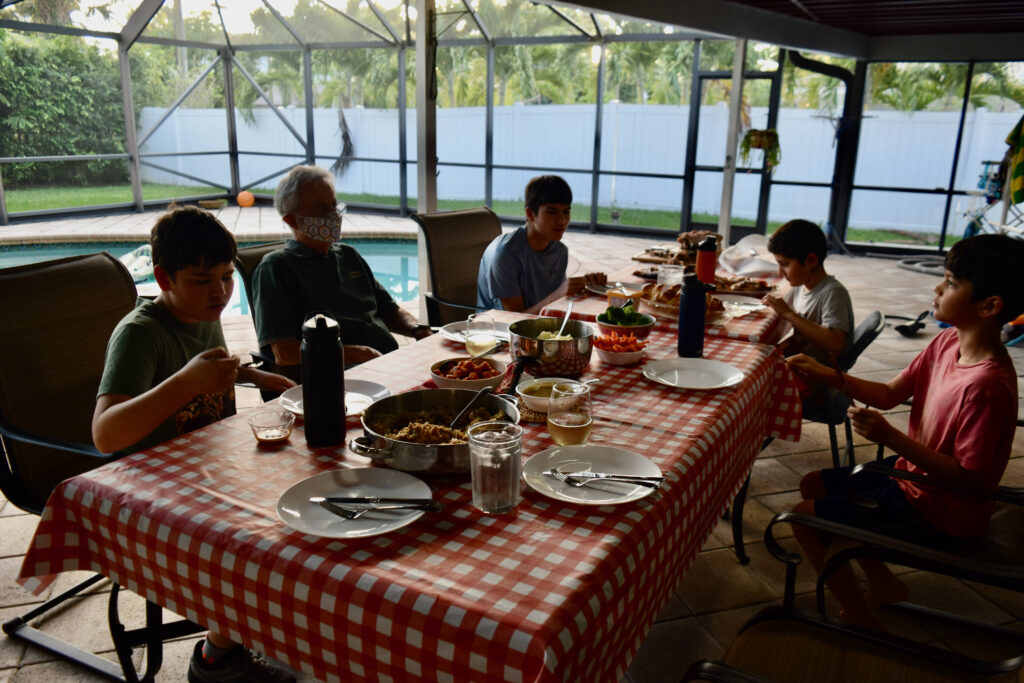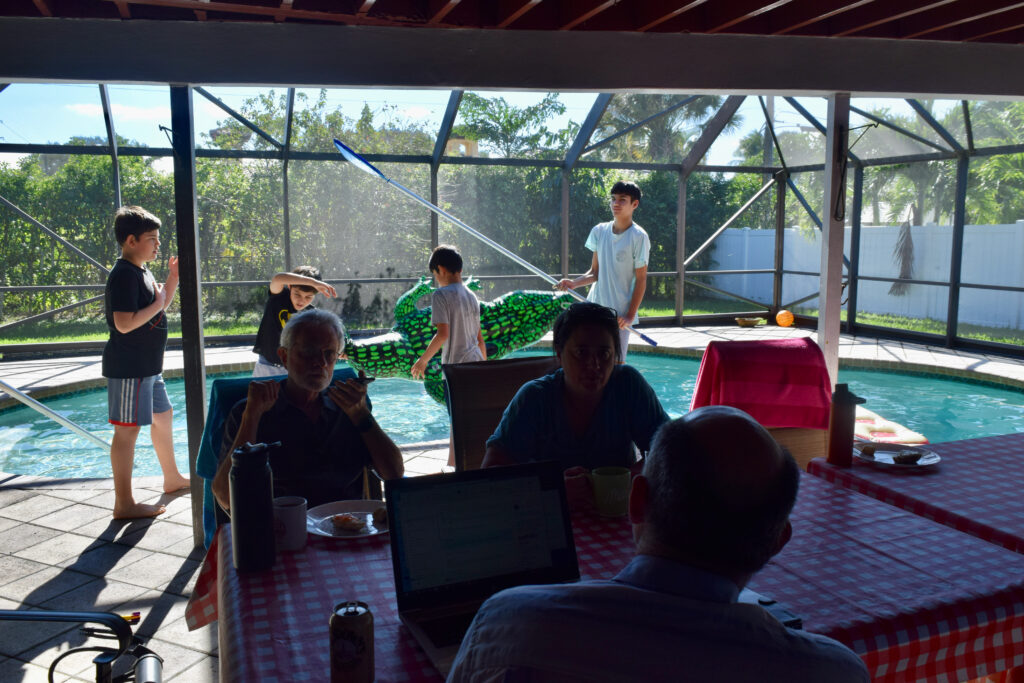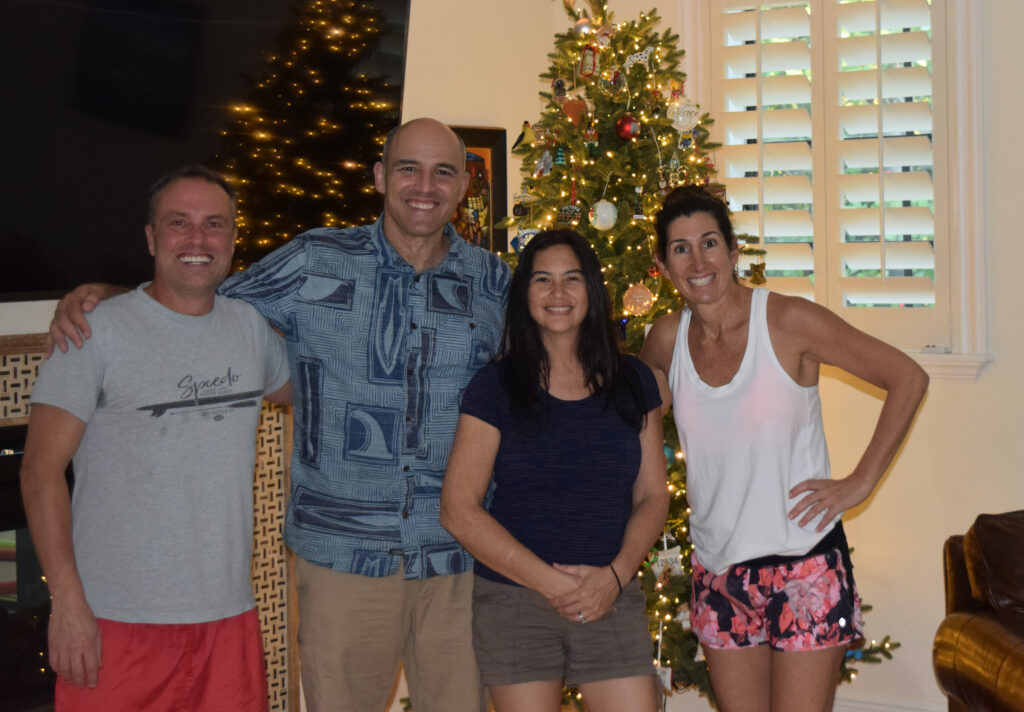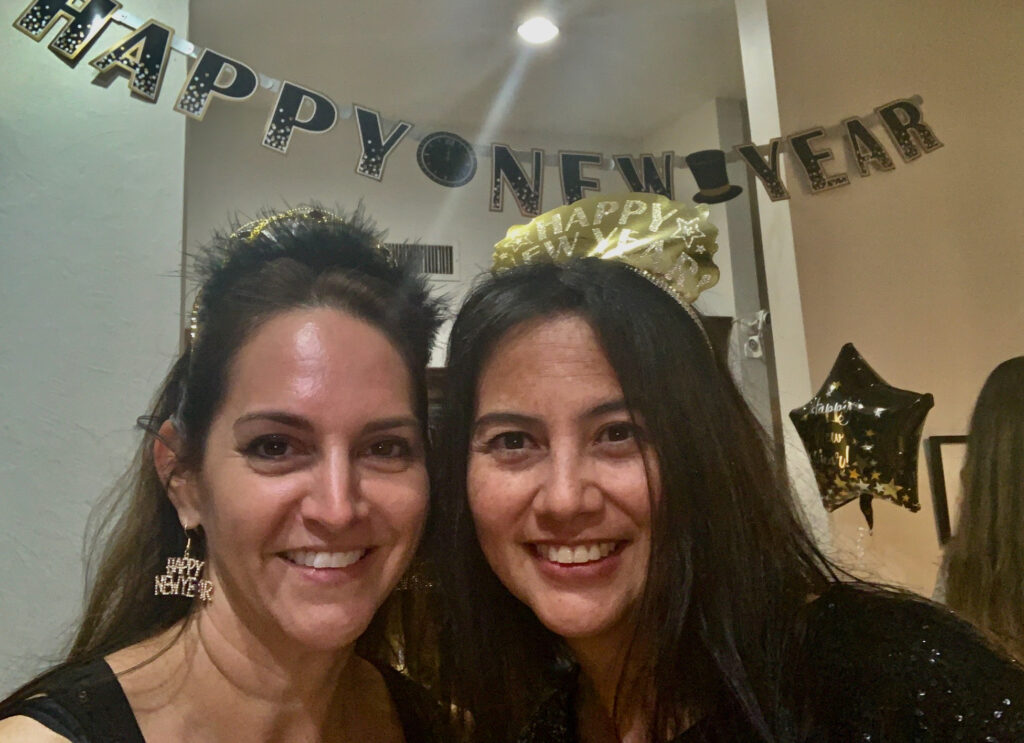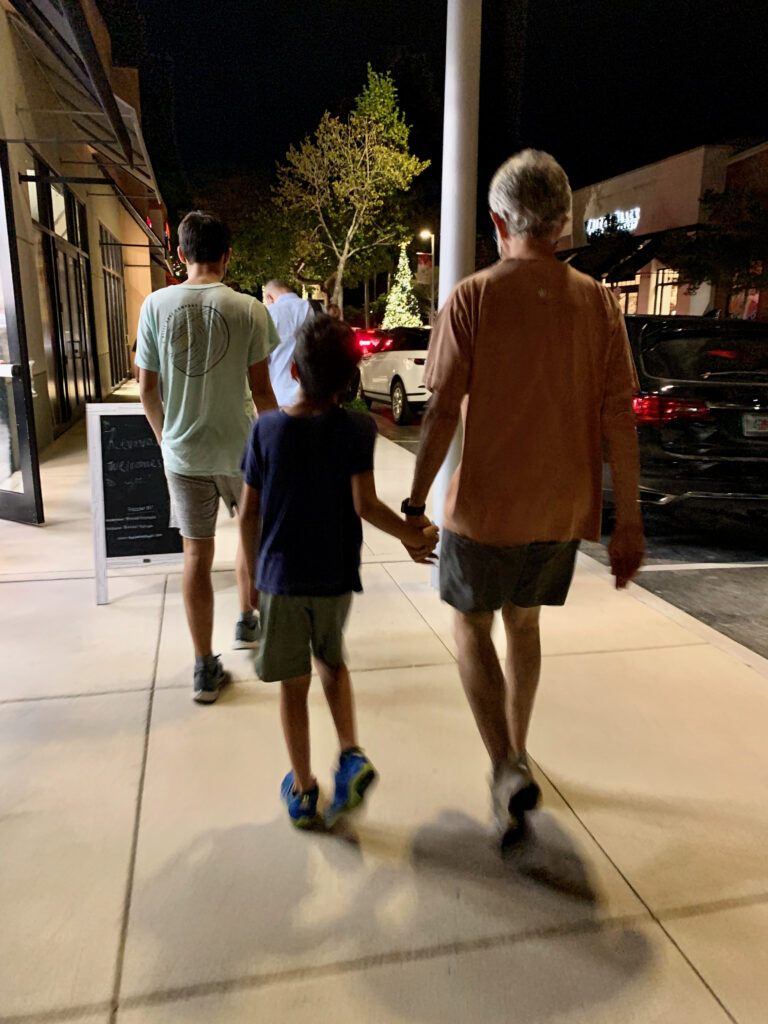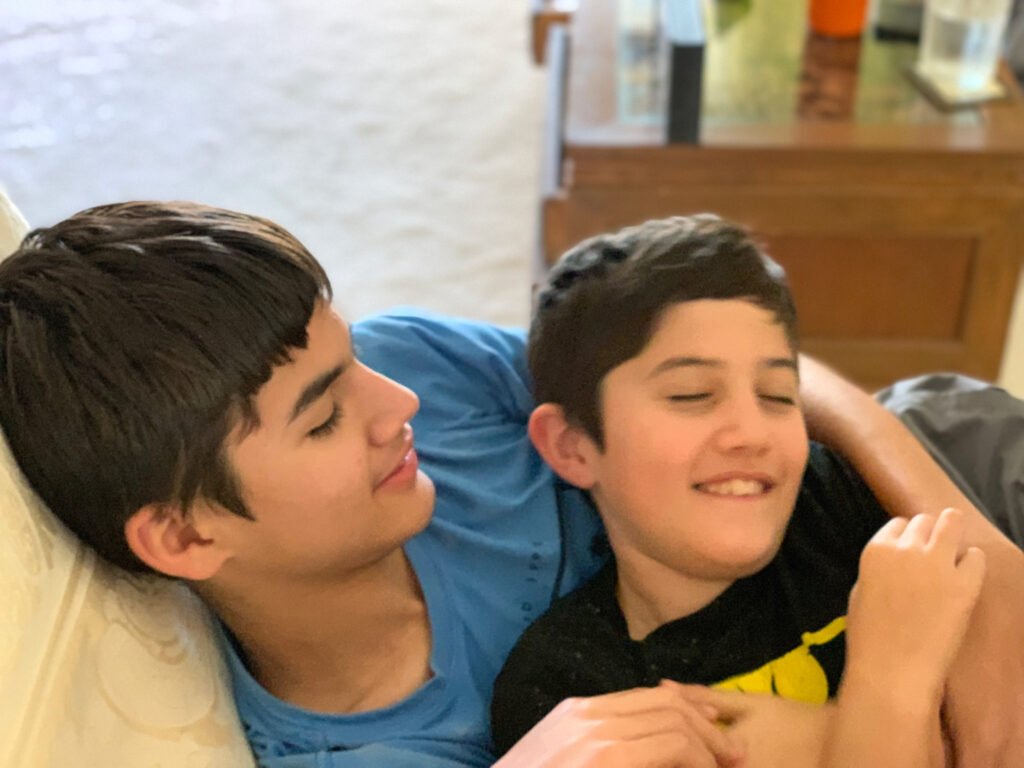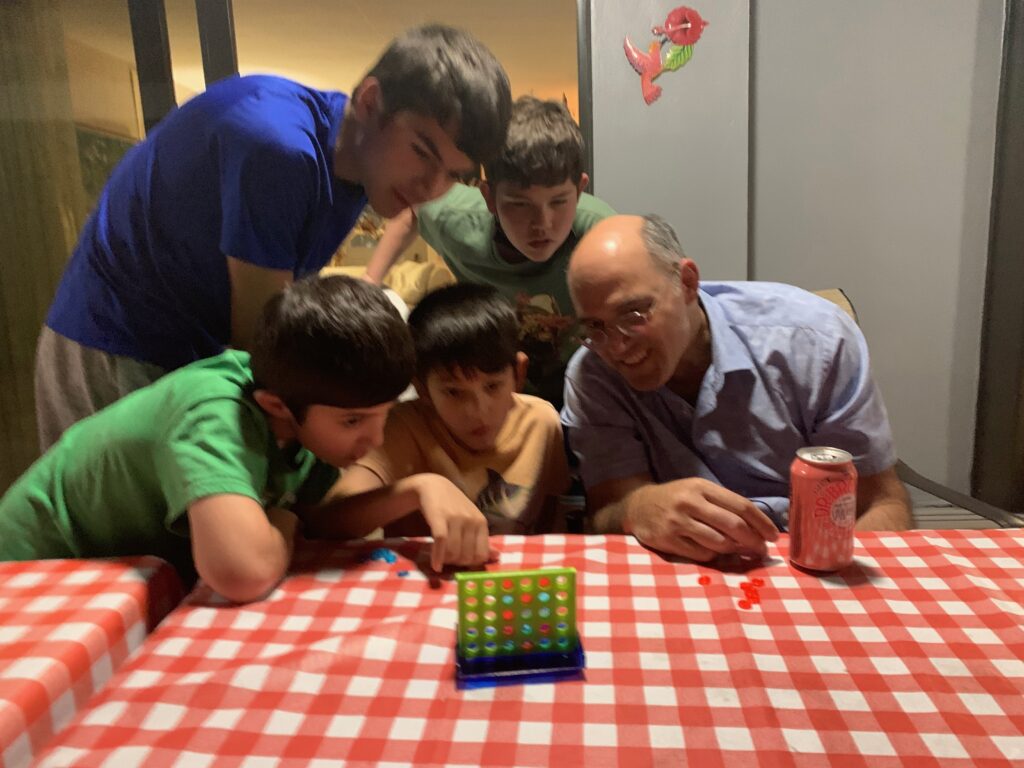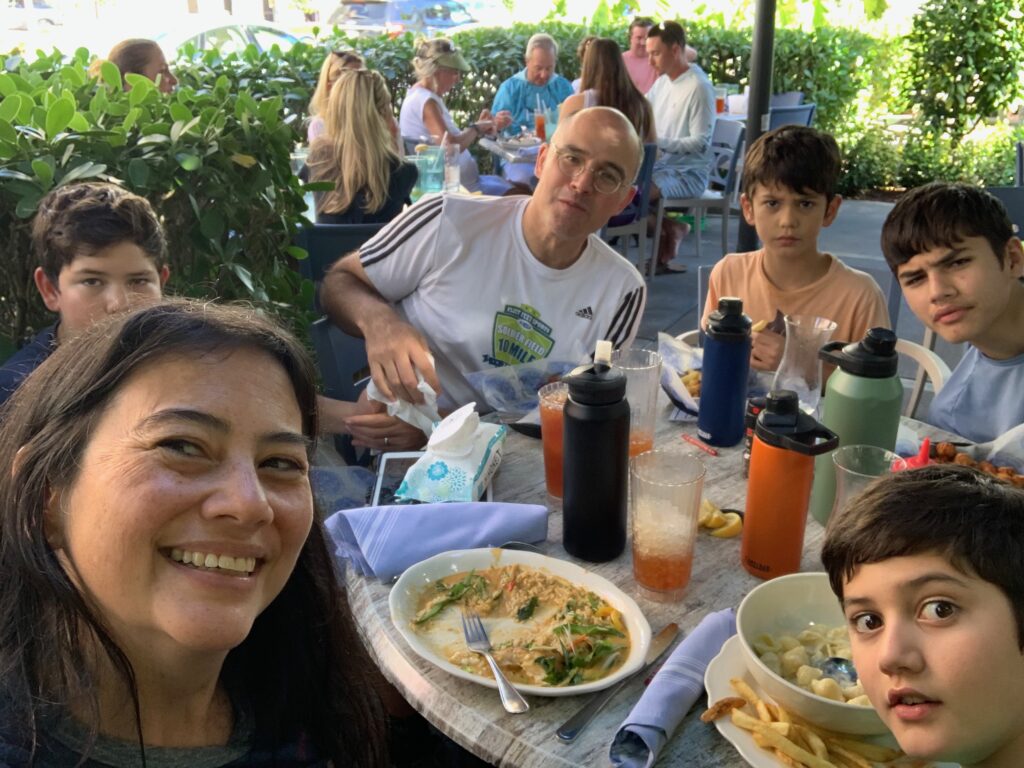 After leaving South Florida, we took the kids to Universal Studios for two days.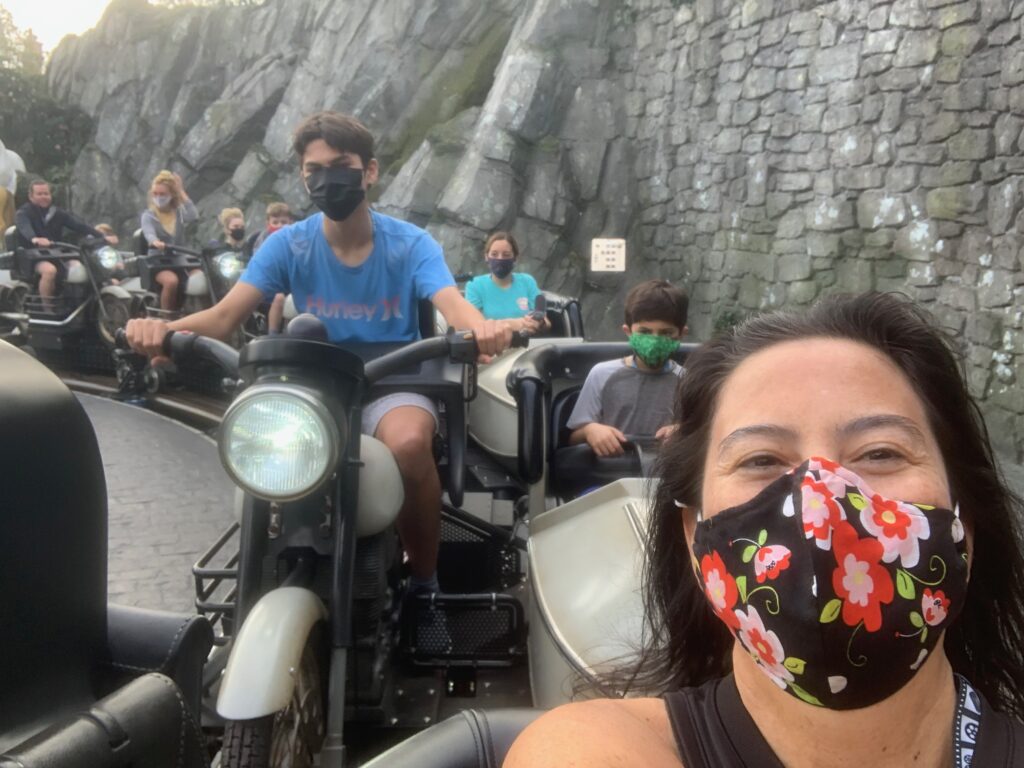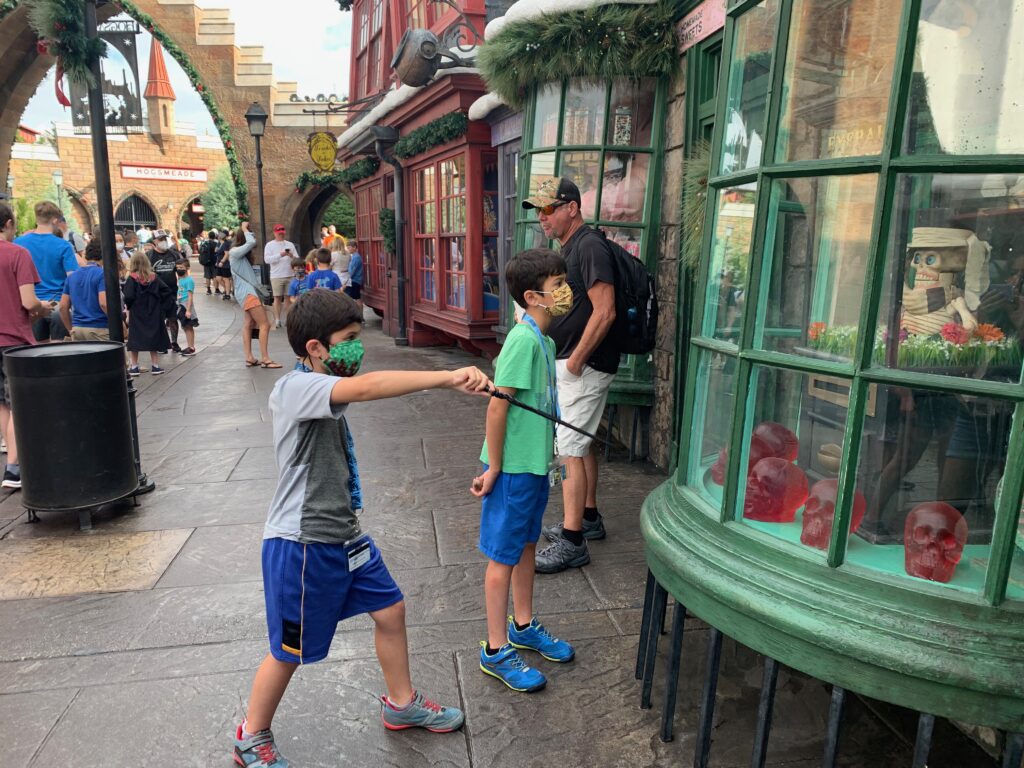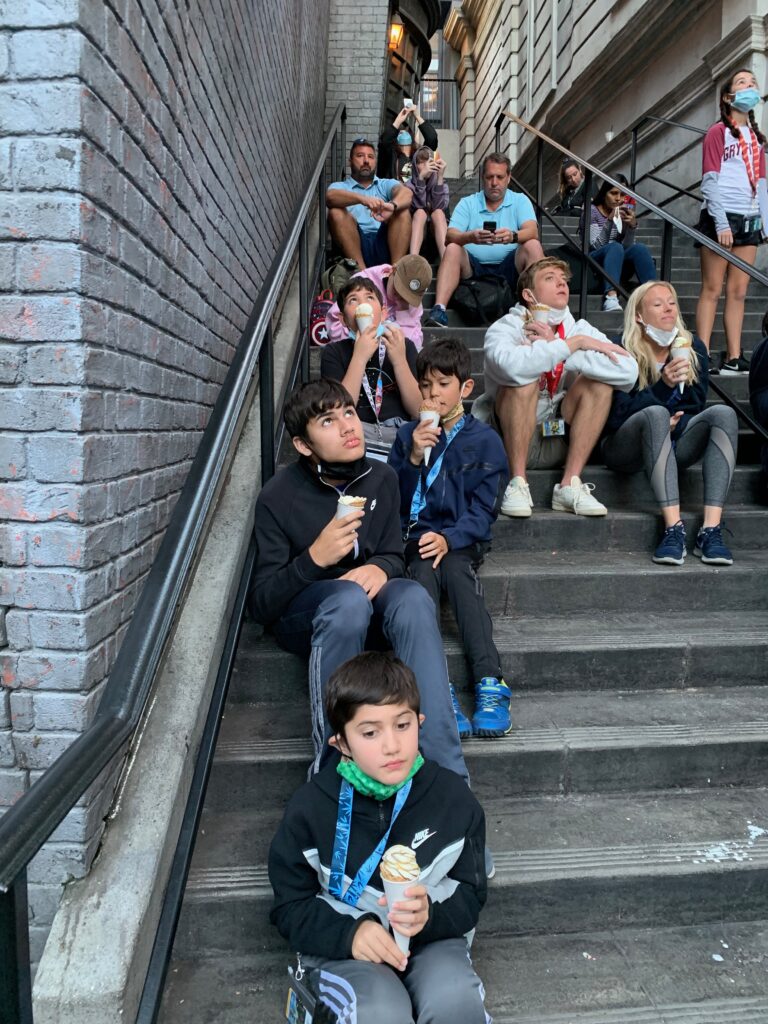 So much fun, I was so unhappy for it all to end. Adam closed 7 deals while we were in Florida, so most of the vacation he was stuck in the office missing it all. Which just makes me determined to go back soon…
Pin It