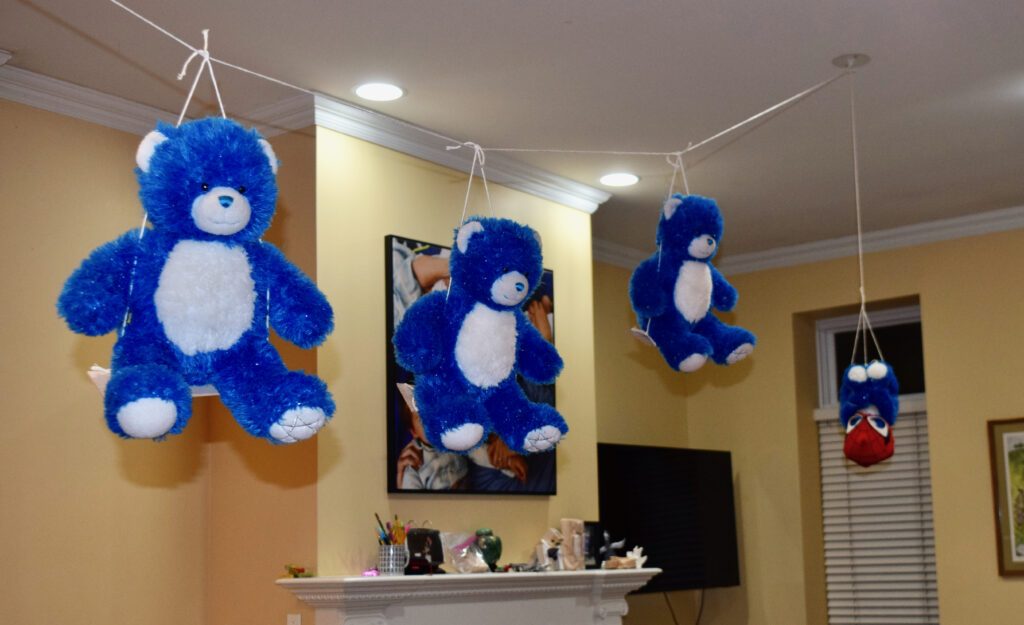 On the third morning of Hanukkah the boys woke up to bears on swings, well most of them anyway….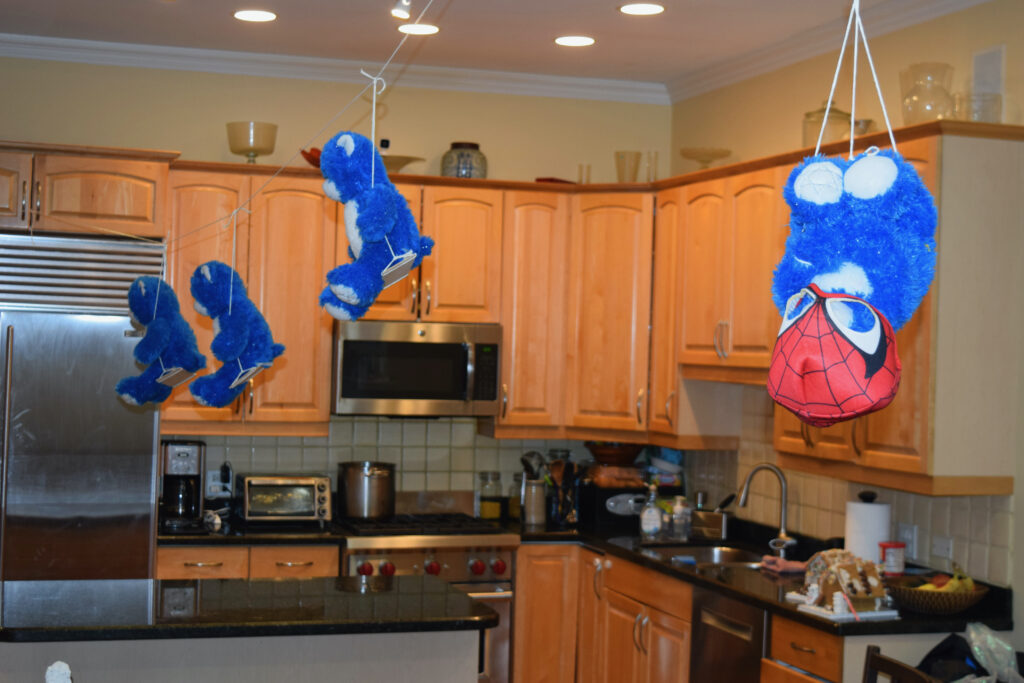 Fourth morning of Hanukkah….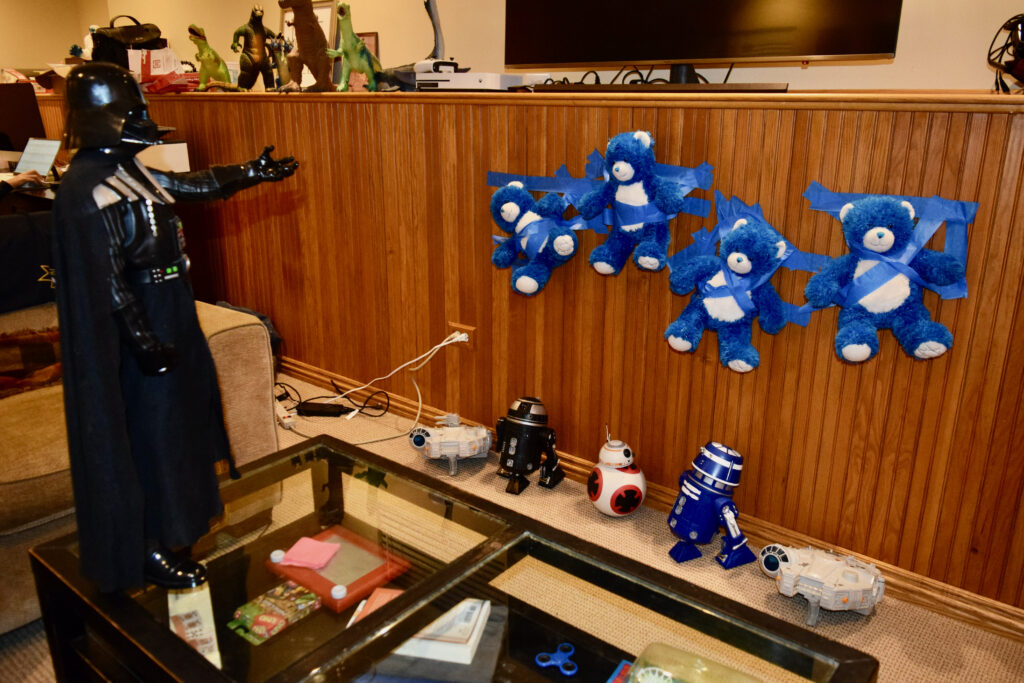 When Sam discovered the bears, he knew right away which side he was on.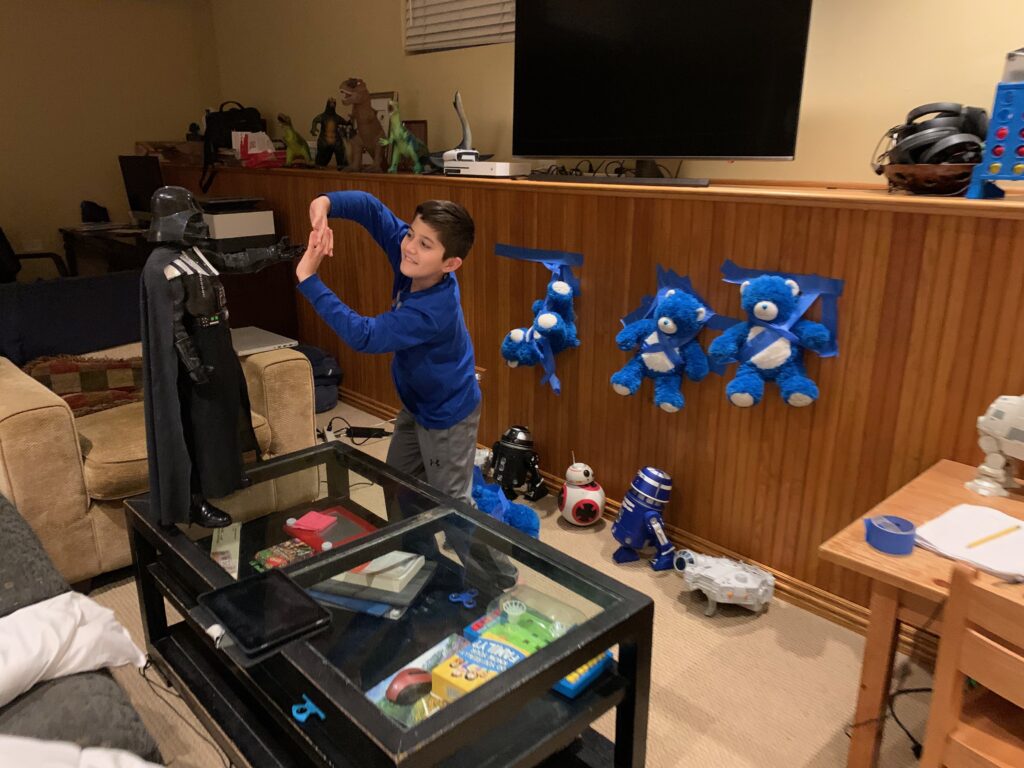 Fifth morning of Hanukkah…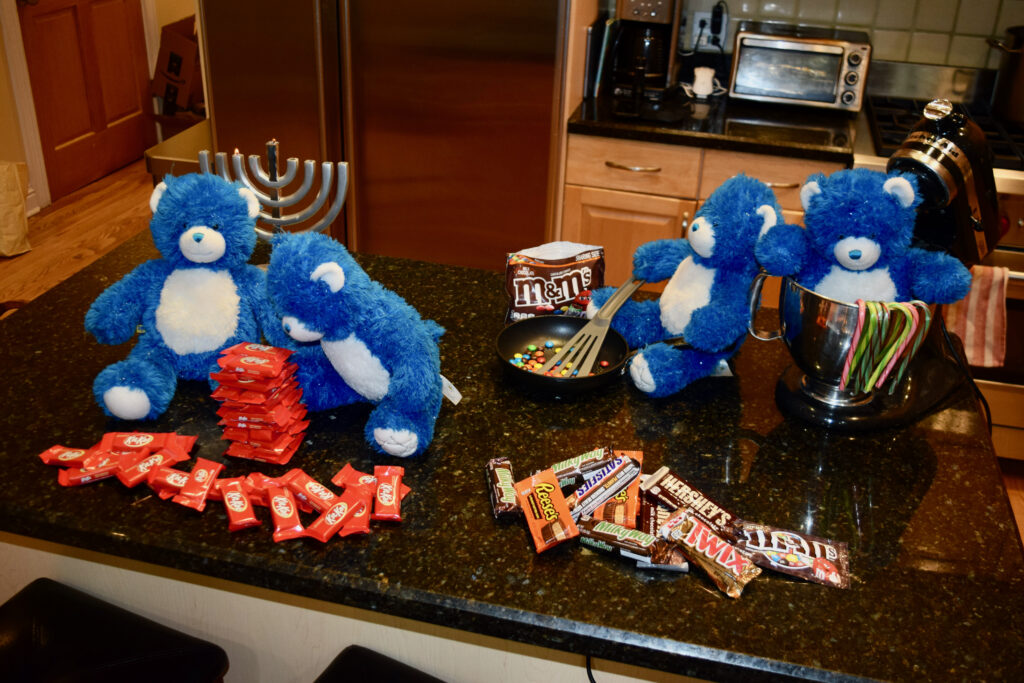 The twins are still young enough to be excited to find the bears every morning. Which makes all this nutty creativity worth it!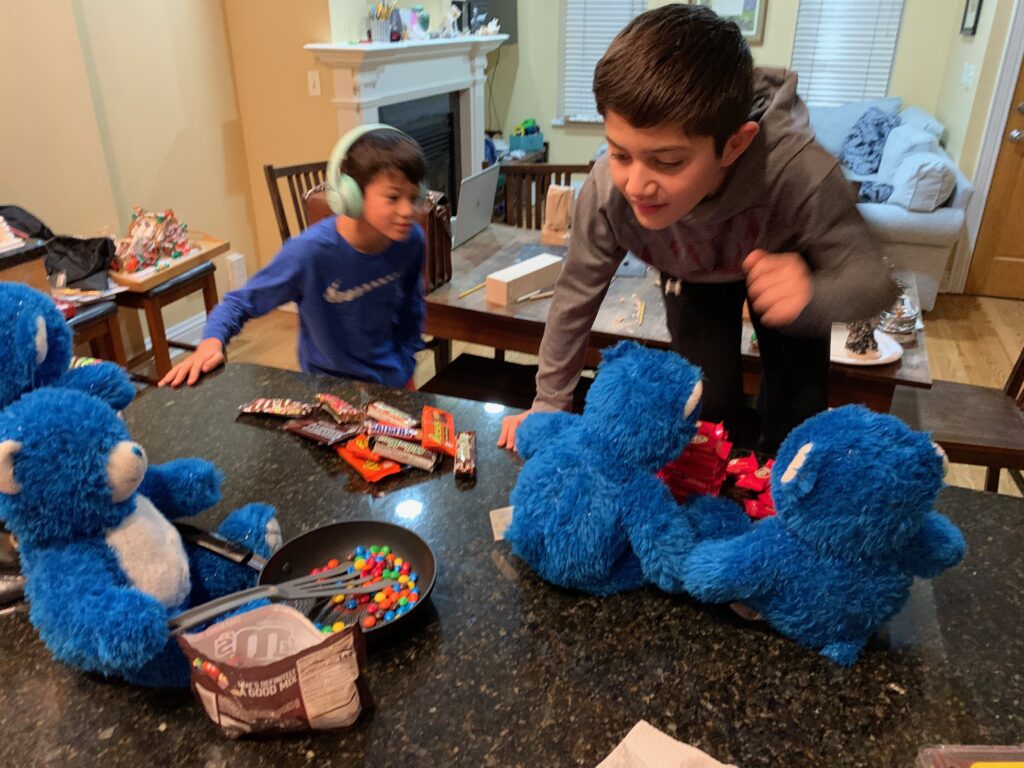 Sixth night of Hanukkah…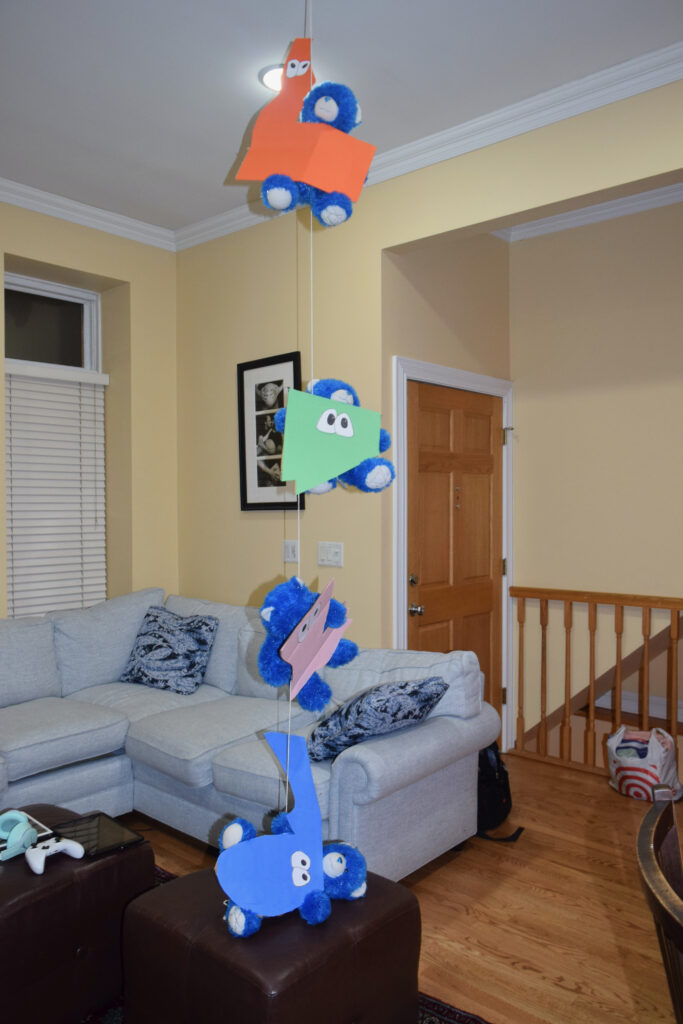 This was my interpretation of a game the boys have been obsessed with lately, called Stack the States. They also play Presidents vs Aliens from the same company. I love how educational it all is, so I shamelessly promote it any chance I get. Aaron knows the game so well that he told me I got the colors of the states all wrong!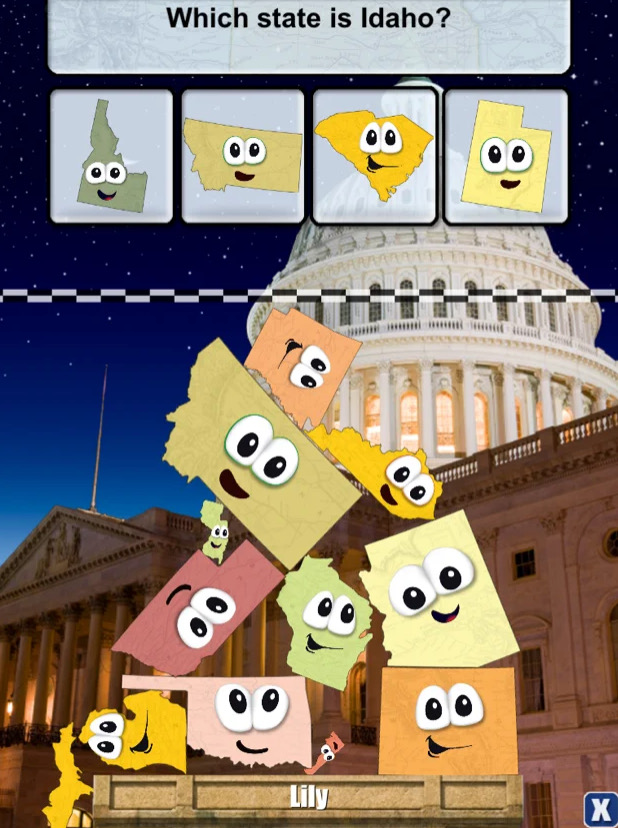 In between all the wacky morning Hanukkah Bear adventures, we have been celebrating Hanukkah by opening lots more of our Legos gifts.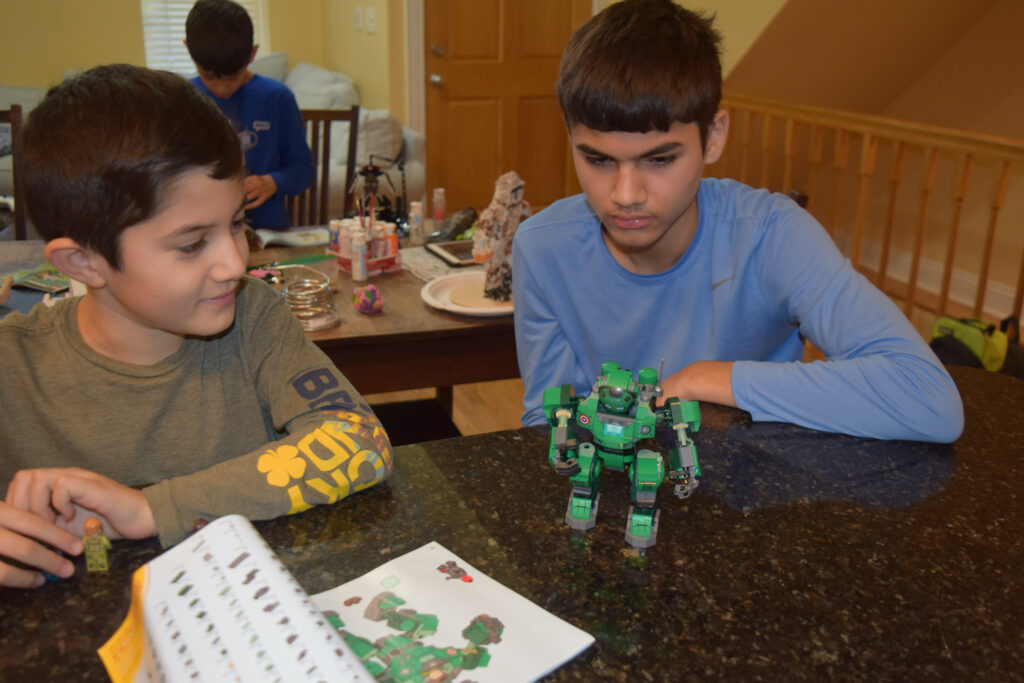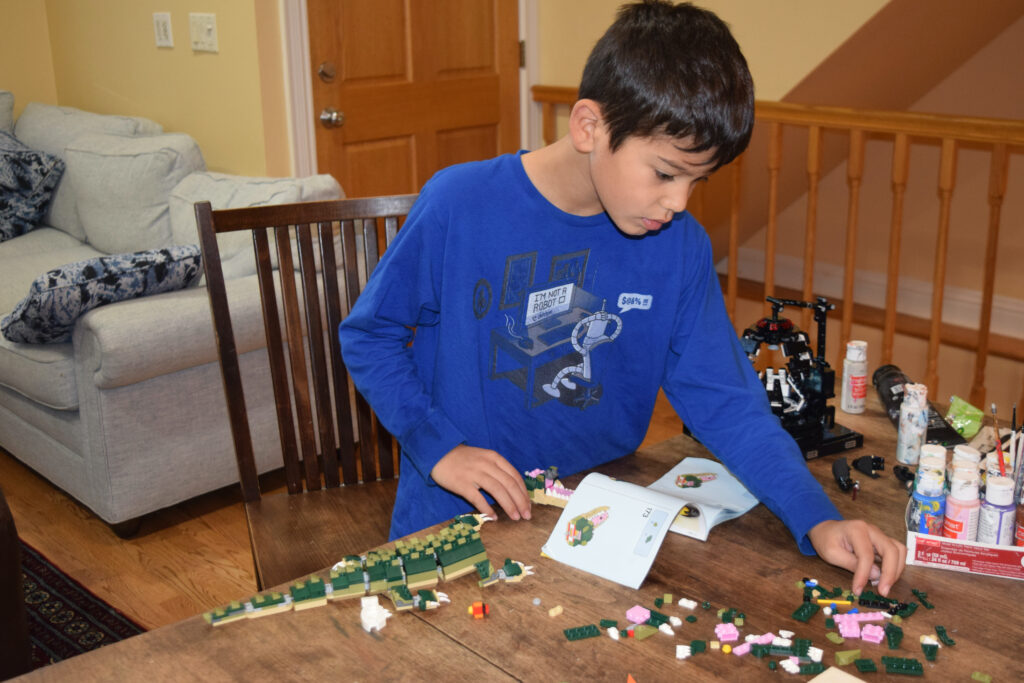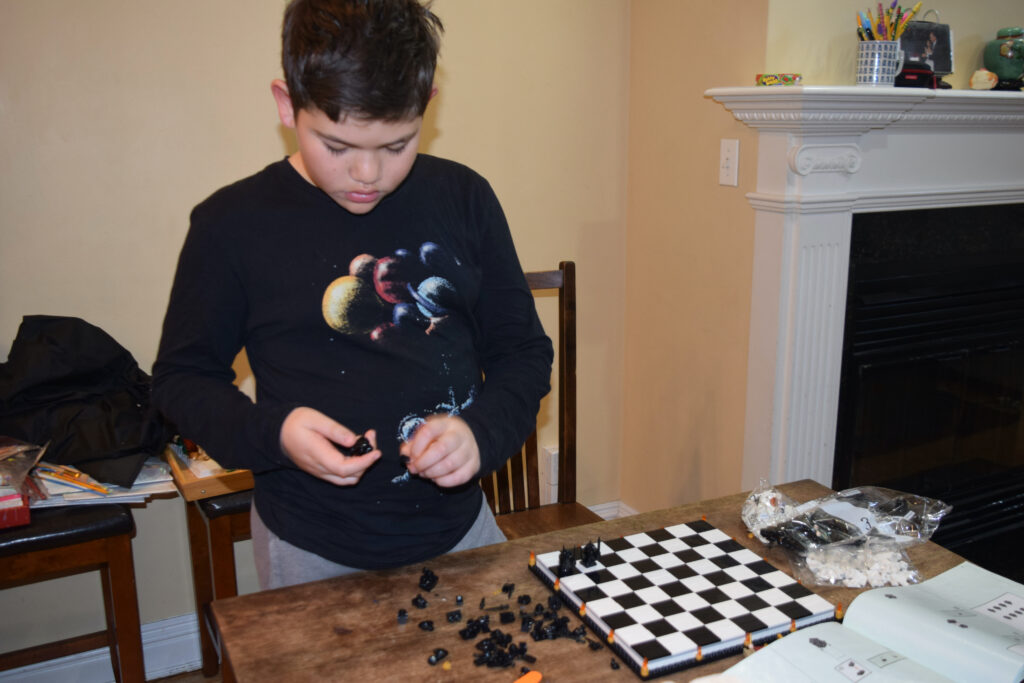 This was my favorite Lego purchase this year. The instant Ben finished it, everyone started playing chess together.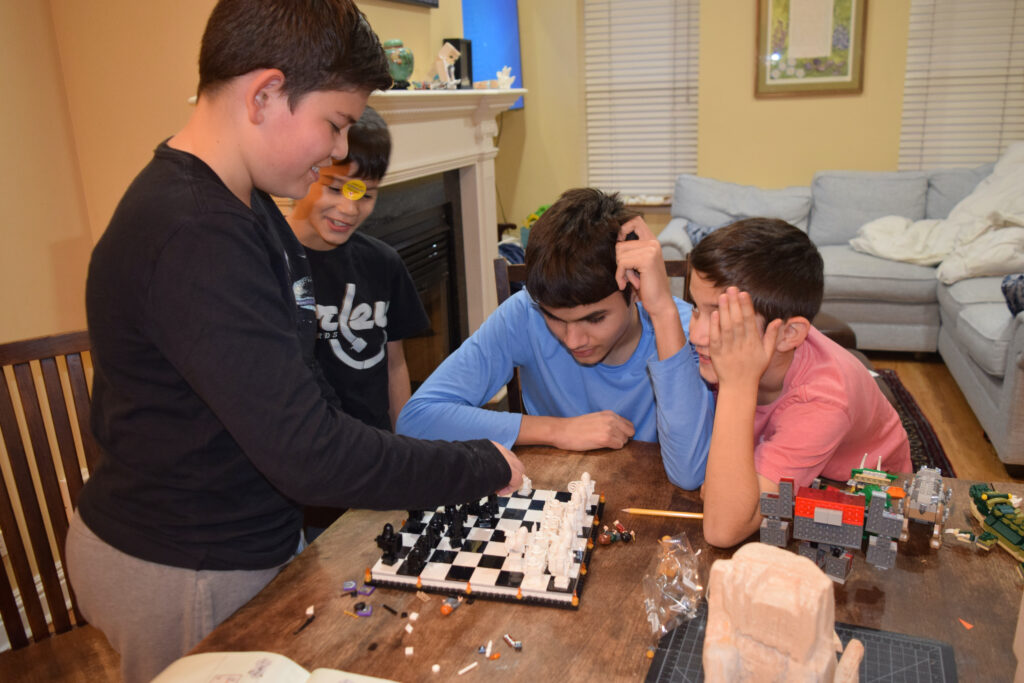 I also finally manage to get myself together enough for a Hanukkah dinner, which Ben helped me make.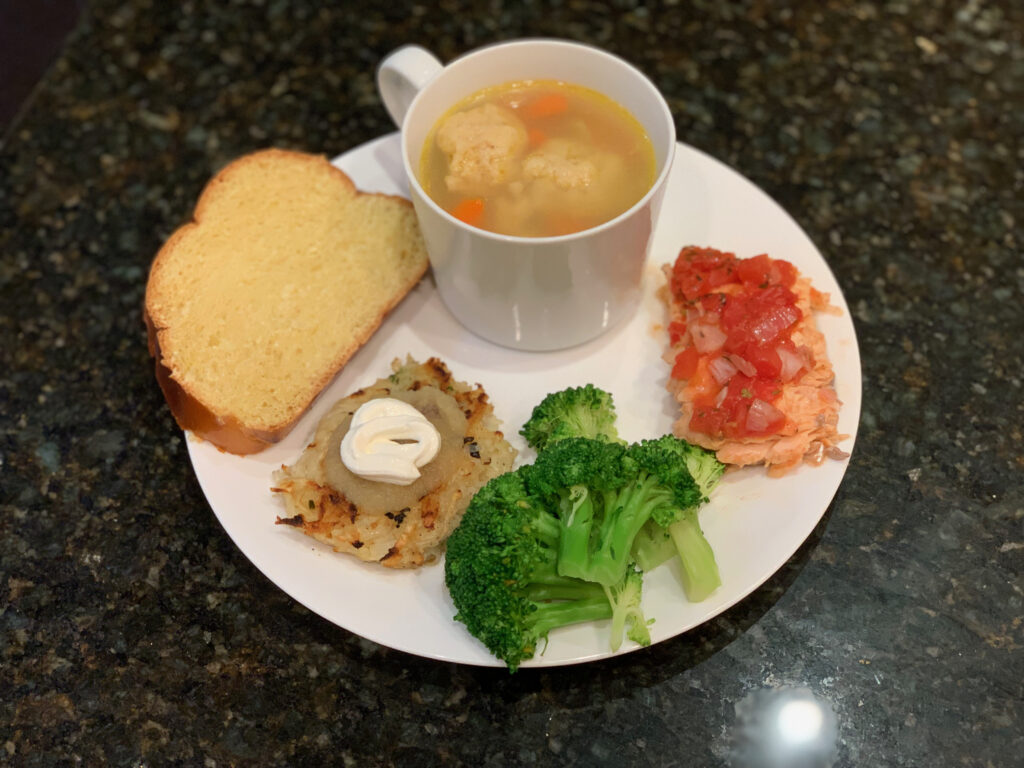 Stay tuned, two more nights of Hanukkah Bears to go….
Pin It