Today Jack graduated from 8th grade.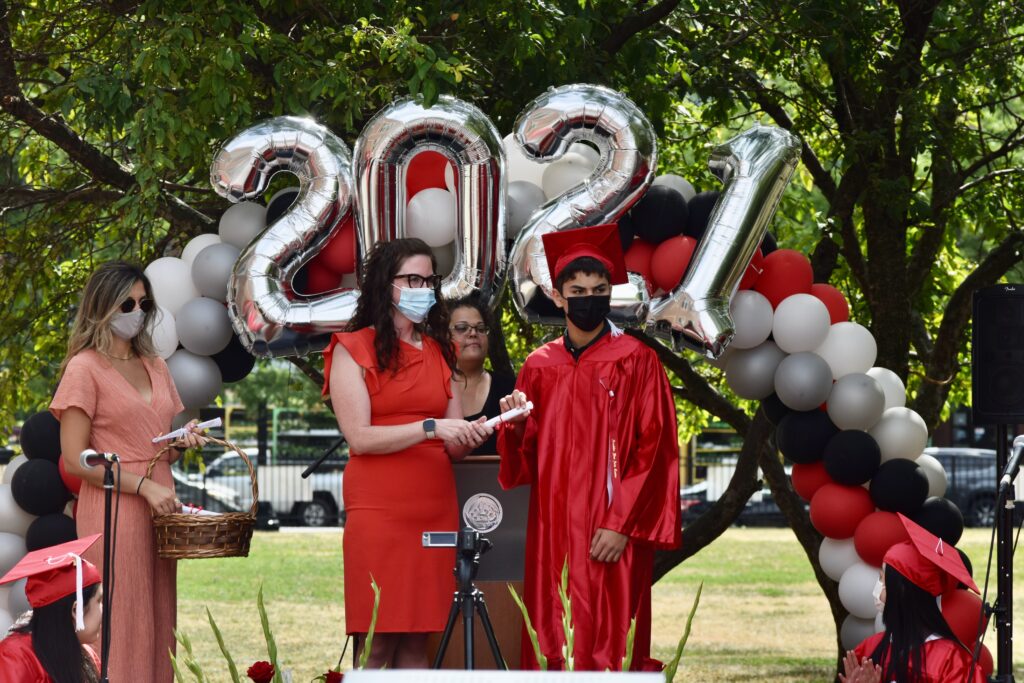 They had a beautiful, socially distant outdoor ceremony. He attended a fine arts magnet for the past nine years, so as usual, the performance was excellent.
When I graduated middle school, most of the students I attended with moved onto the local high school next. This is the way it is in most of America. You start at a small, local elementary school, then next maybe three or four local elementary schools all go to a bigger middle school, then a couple of middle schools combine to go to a larger high school.
You don't lose people, you just gain more and more.
Chicago is not like that.
Even if you go to your local middle school instead of a magnet, parochial or private school, you still have the issue of high school. In Chicago, it is almost like picking a college. Most of the kids in Jack's school sat for the selective enrollment test, hoping to get into one of the top high school in the city. The graduation ceremony program listed the different high schools the students will attend. Out of the 31 kids that graduated, there were 19 different high schools listed.
After this, these kids will scatter to all corners of Chicago. Which made this photo so bittersweet.
This school had a single class, which means that every year the kids were in the same classroom. They became quite a tight knit community.
But there is more.
Jack has one friend that he also attended preschool with. They have been in the same class since they were even younger – since they were 3 years old. Eleven of their fourteen years on earth, in the same room most days.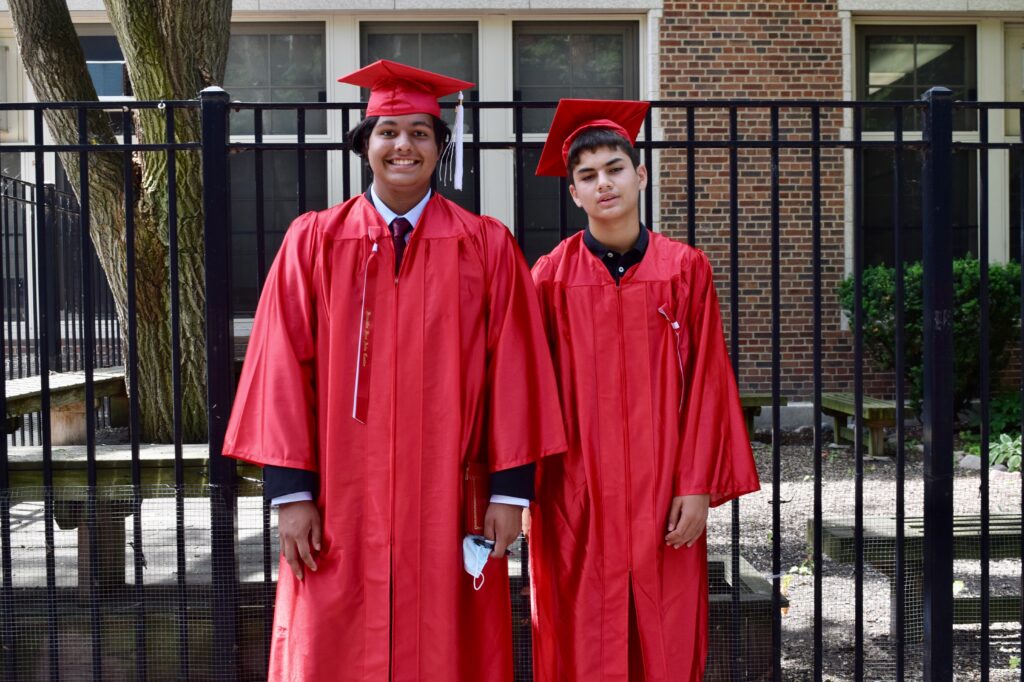 Both boys applied to many schools, but only one of the schools that they applied to was the same.
And guess what?
Jack tested in to the same school as his good friend! And they both accepted!
Pin It