Sam and Aaron's birthday arrived in the middle of our 'Shelter at Home' ordinance.
We did the best we could, considering all our normal birthday rituals were not possible at this time.
We had some successes and some failures.
I started the day with the alarm ringing at an ungodly hour so I could start making doughnuts that I normally buy at a store.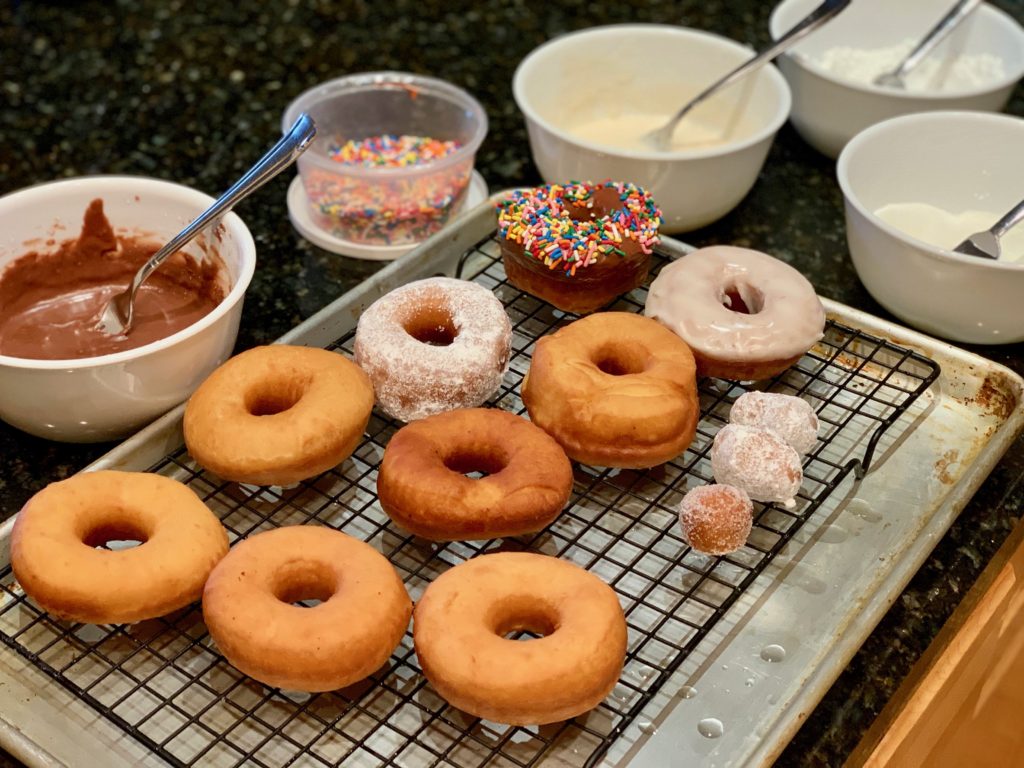 They were a huge success, like a fluffy funnel cake. They made the usual store bought ones seem stale by comparison. It doesn't mean when things go back to normal I'm still going to wake up at the crack of dawn again just to make these, though.
The night before, Adam and I had set up a sparkling entrance and a balloon drop.
I was awake and in the kitchen when they woke up, making those darn doughnuts. I could hear them whispering (so they wouldn't wake up their brothers) excitedly about the new sparkling entrance. For the millionth time, I thought how lucky they were to be twins, to have a good friend to share these special moments with.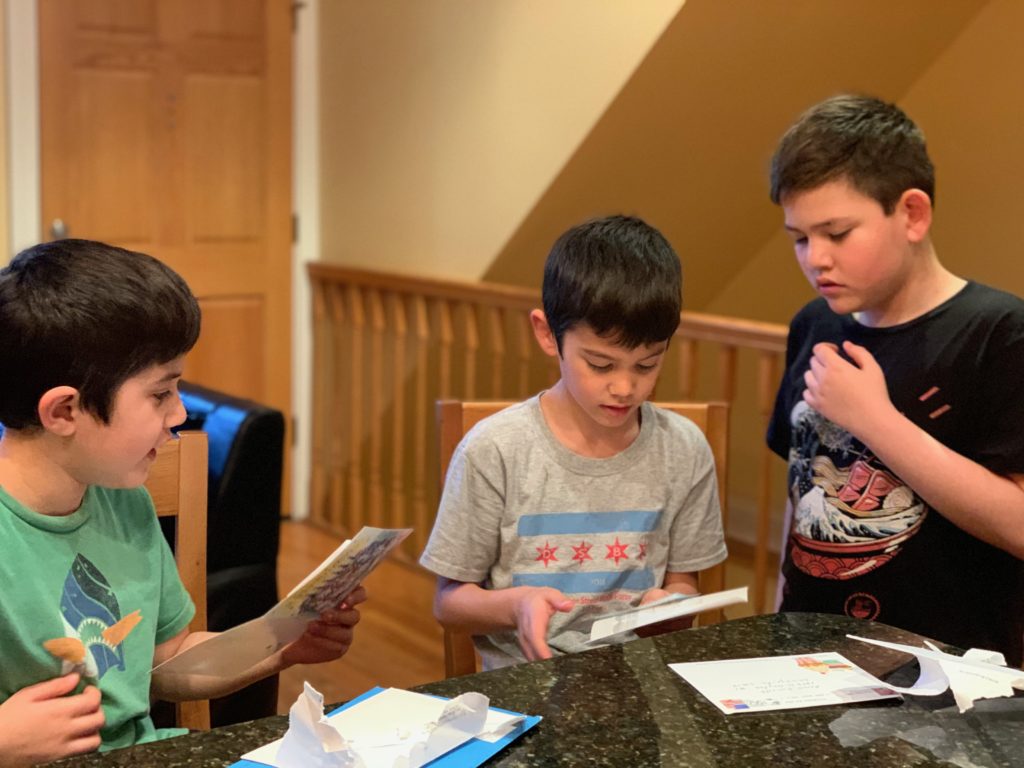 When everyone else woke up, we let them pull down the balloon drop.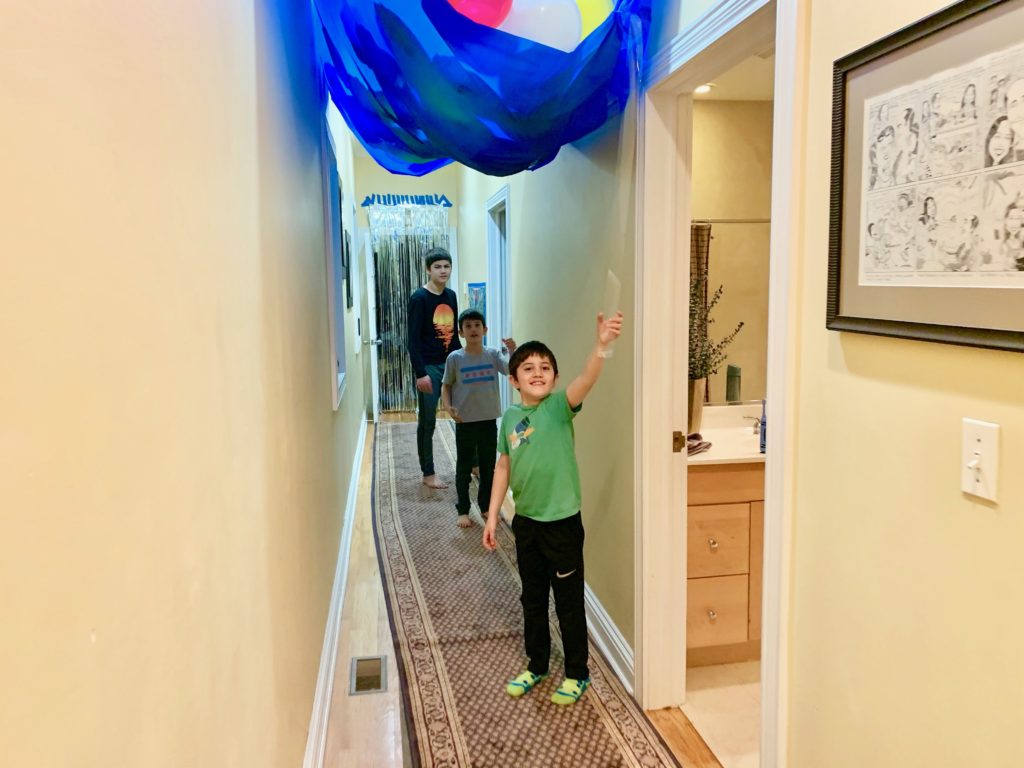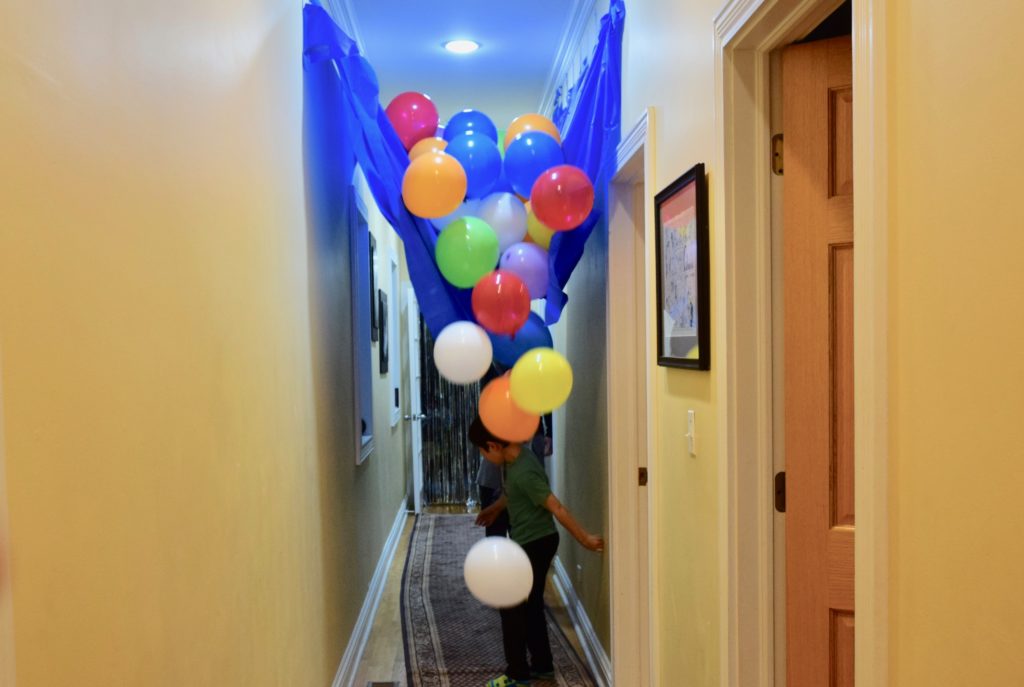 When the balloons dropped, we revealed that we had hidden presents inside some of the balloons.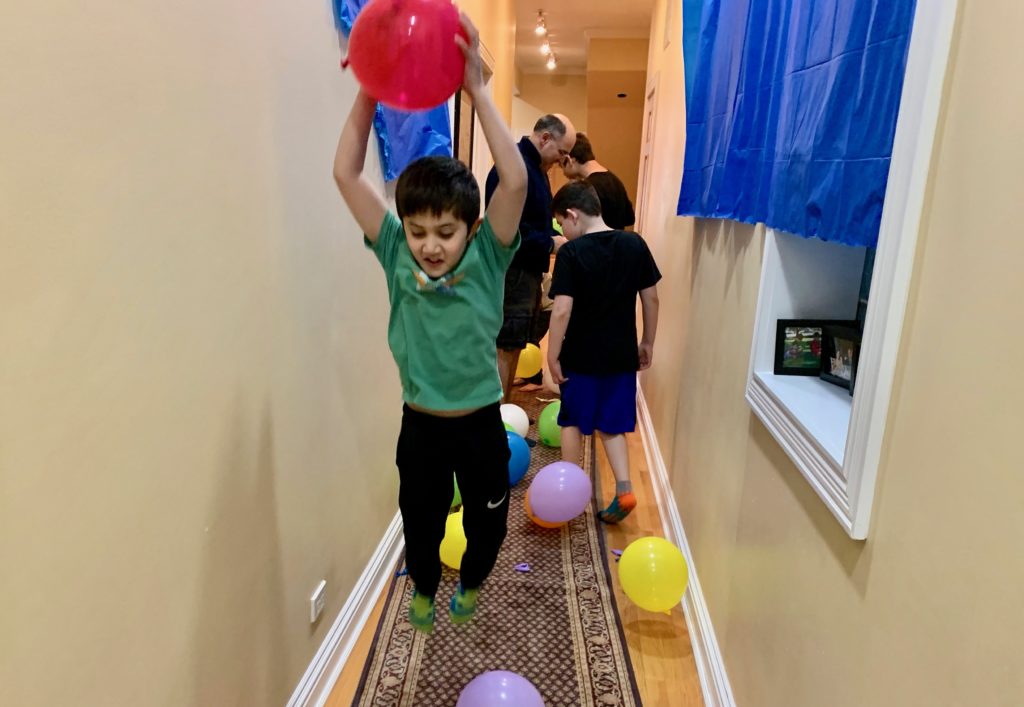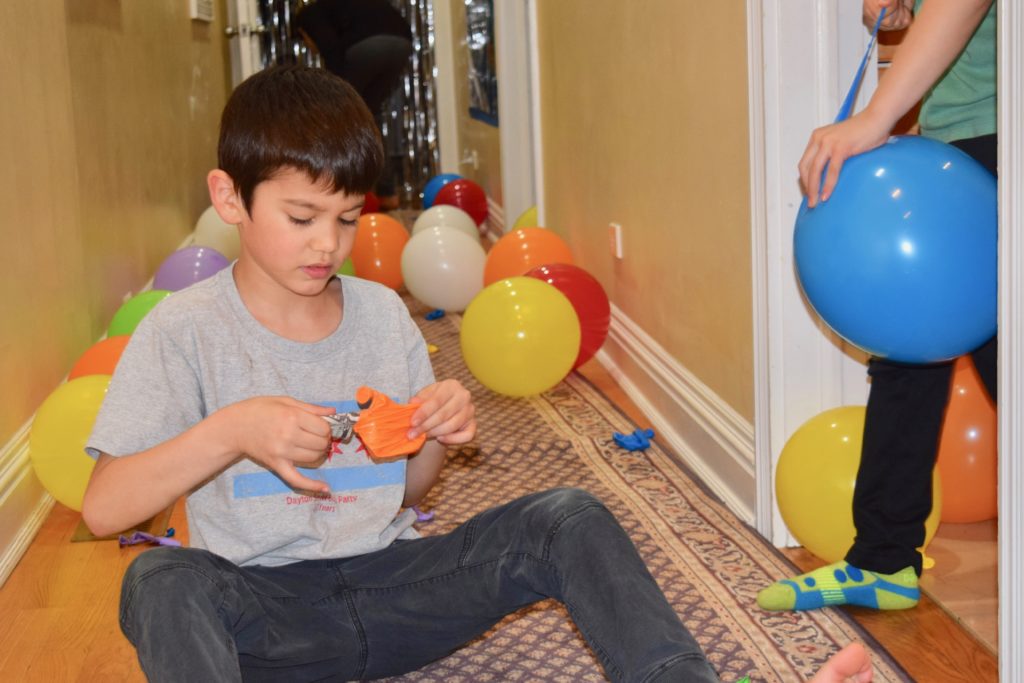 They found cash inside a bunch of different balloons. They gathered it together and split it evenly between the two of them.
I tried to dole out the surprises during the day. After watching a Harry Potter movie, they asked for their next surprise. While they were watching the movie, Jack and I took some old yarn that I used to make Hanukkah Bear costumes out of (Fable's Fortnite Hair) and created a spy themed treasure hunt.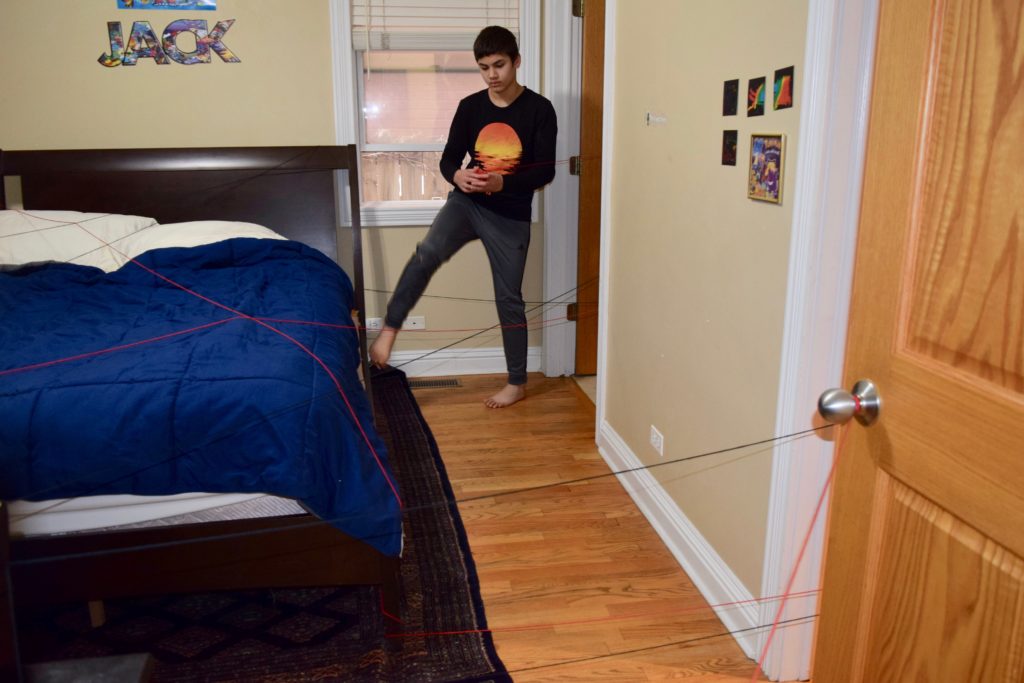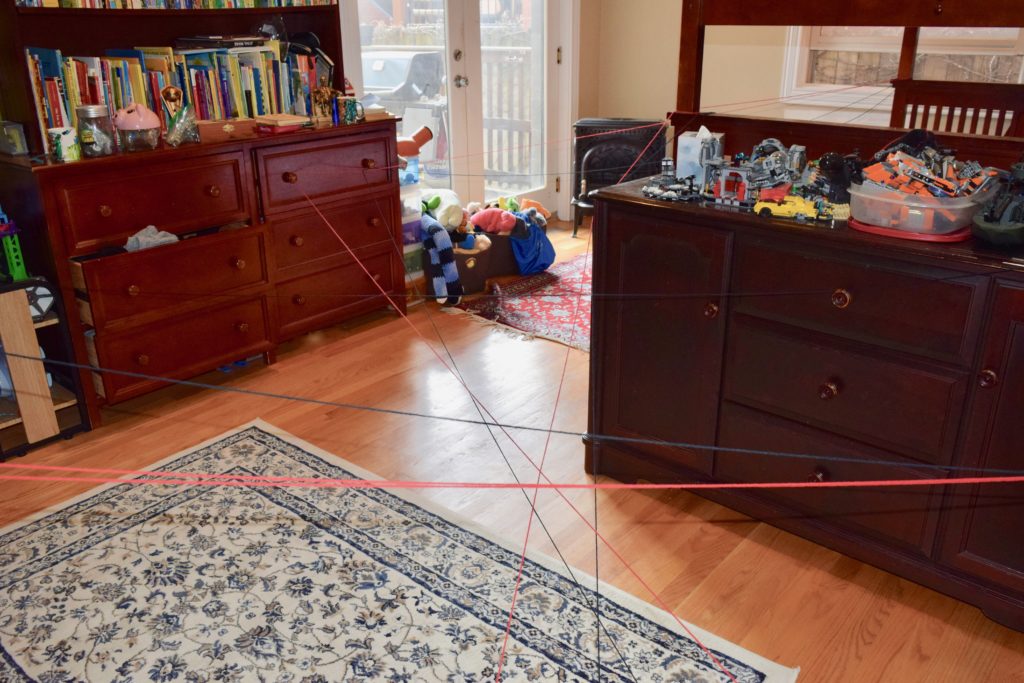 We strung the string through Jack and the twin's bedroom. They had to crouch and duck like spies avoiding lasers, following their own string color until they found the prize.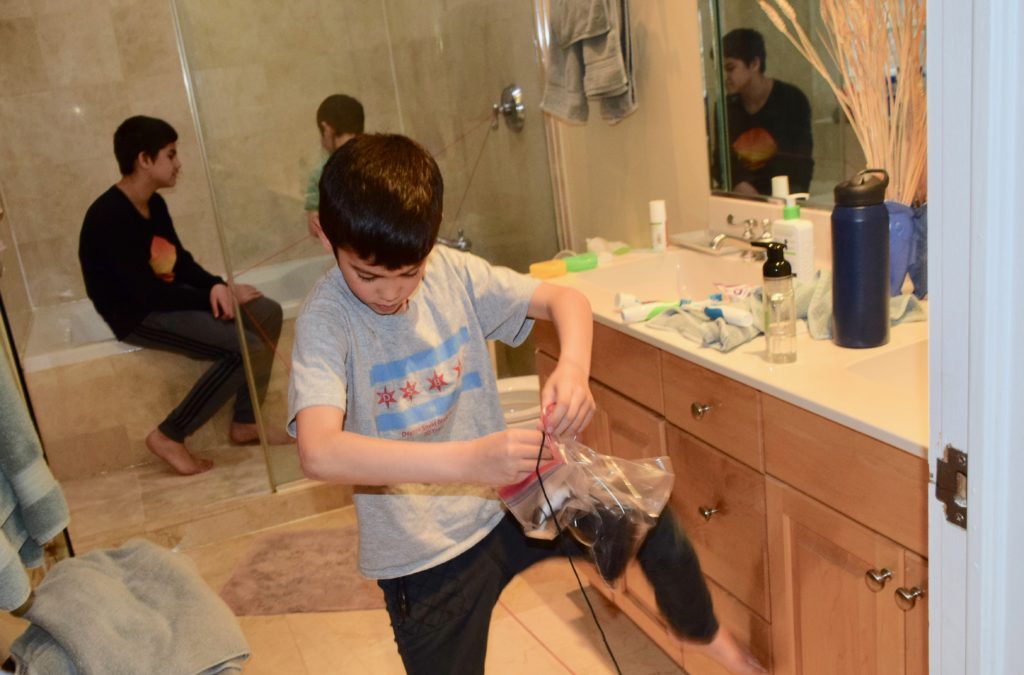 Jack hid their presents, Lego building sets, in their school back packs. He figured they would NEVER think to look there. He was right.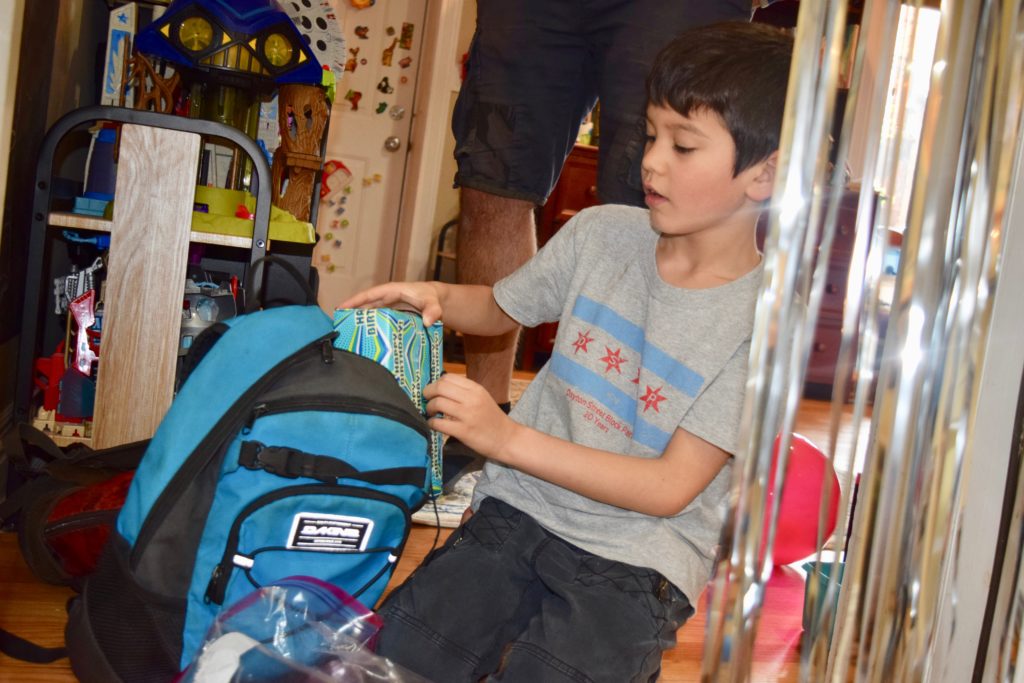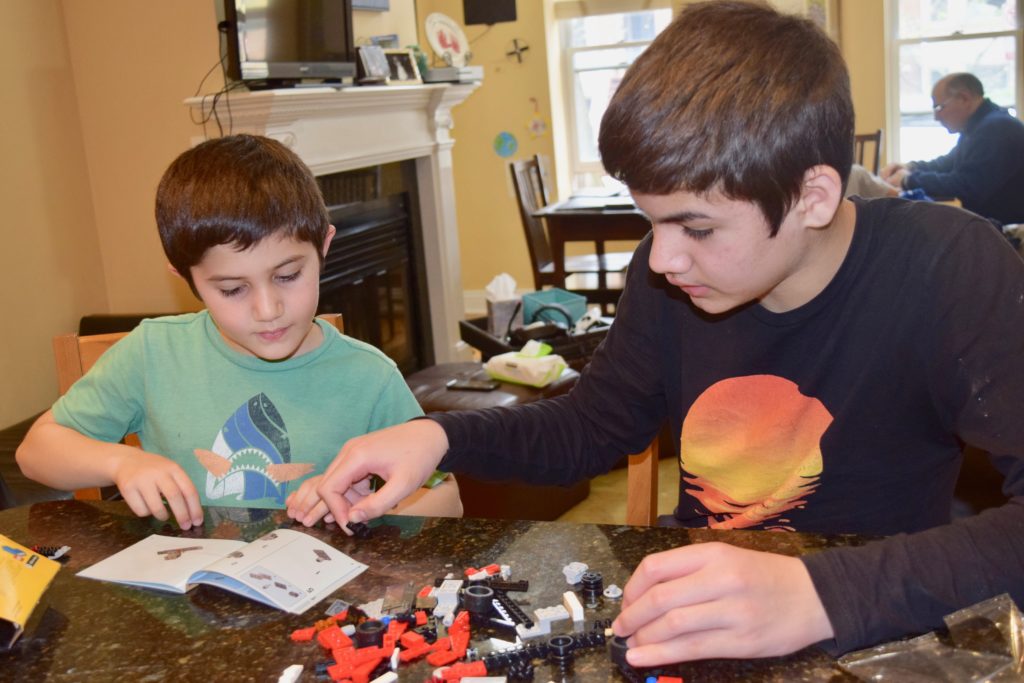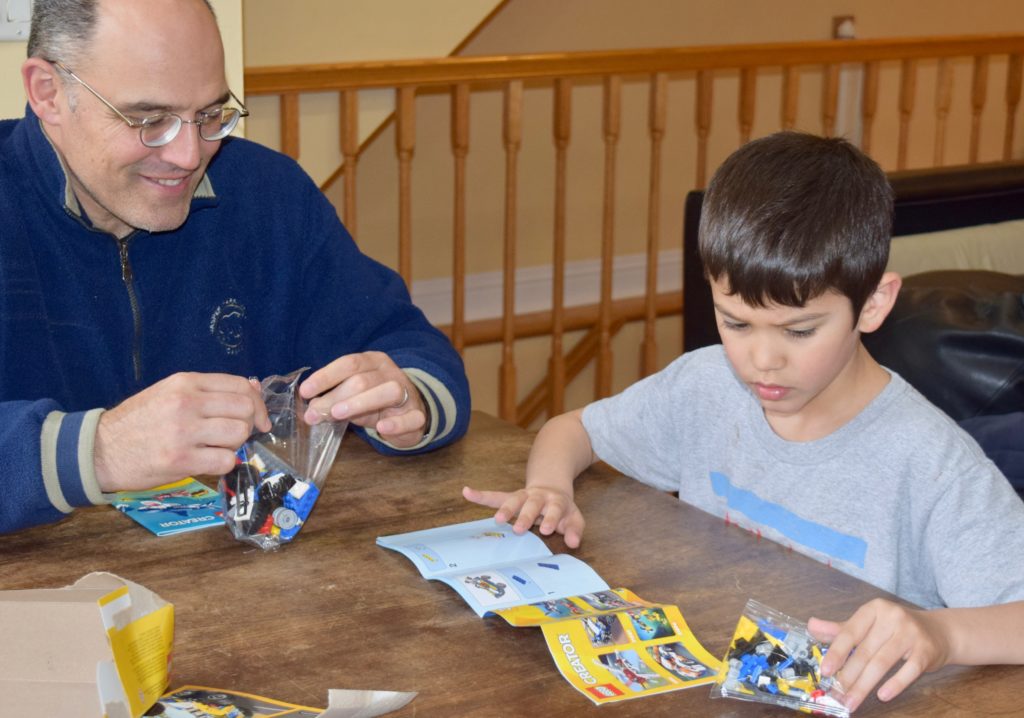 A few hours later they asked for another surprise. This time they each had to solve a home made puzzle to find it. Then, they had to put their puzzles together to get the clue.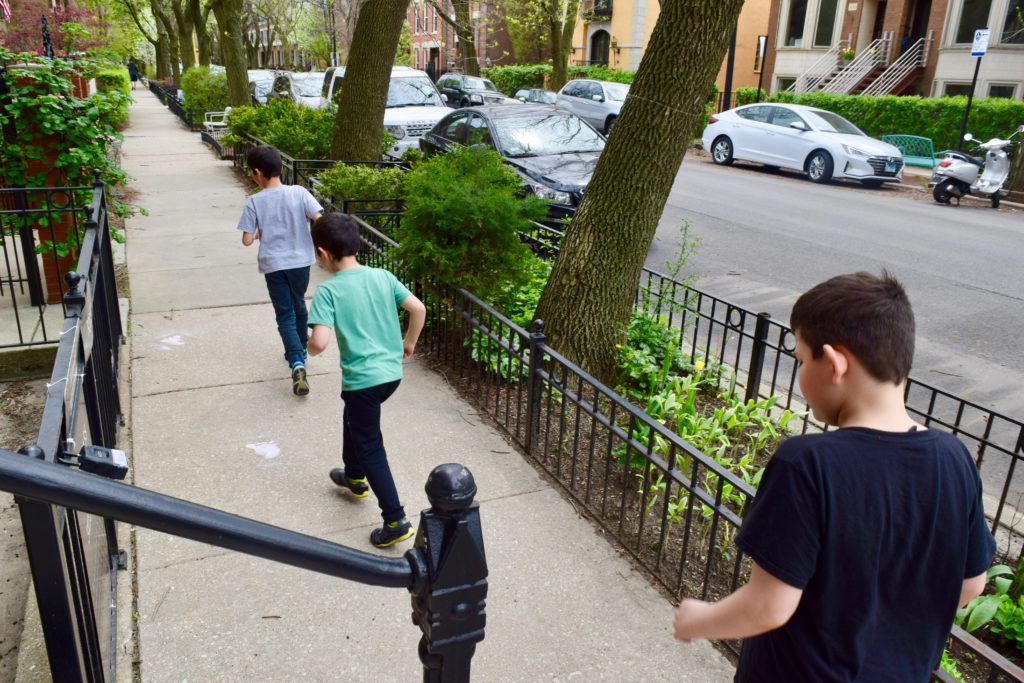 I cut out foot prints and spray painted them with chalk spray. They followed the trail of footprints. It led them from the front door, around the side of the house, and up to the back deck…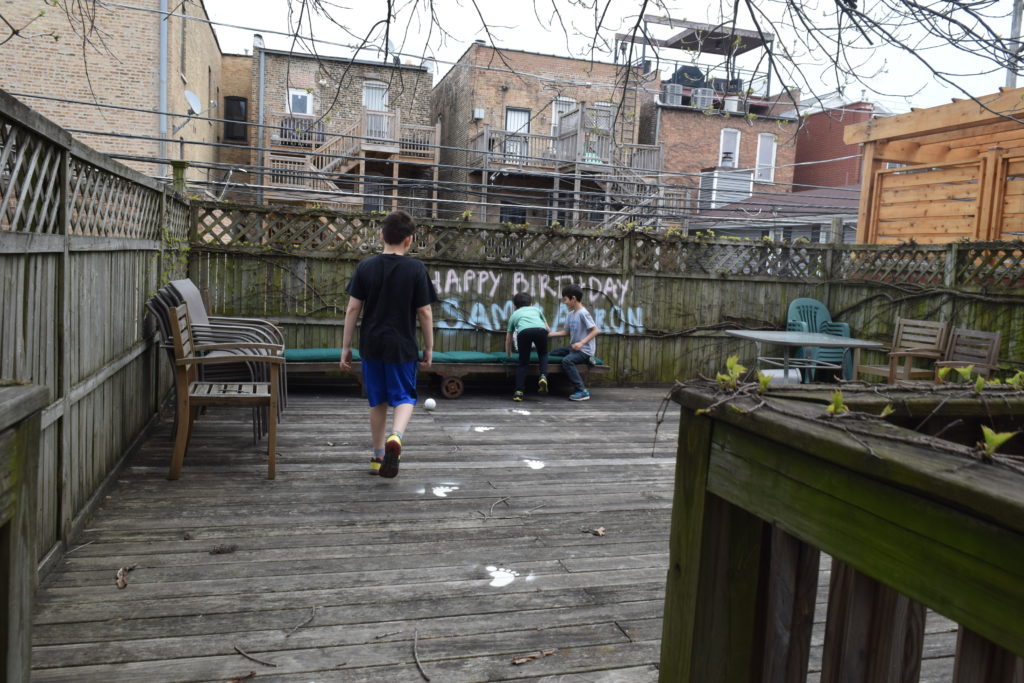 On the deck they found a "Connect 4 Shots" game. It's basically connect four but you throw the balls instead of just placing them in a slot. They enjoyed the hunt, but they weren't that into the game.
After another break, they asked for another surprise. This time I had them fill out a cipher to find a clue that would lead them to their next present.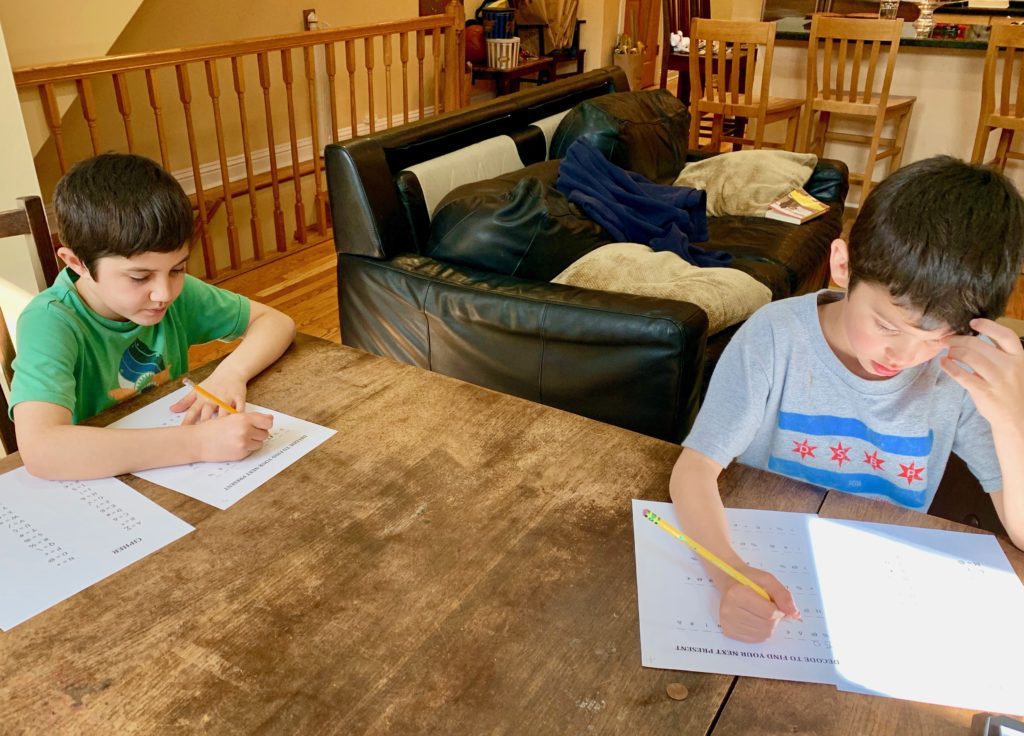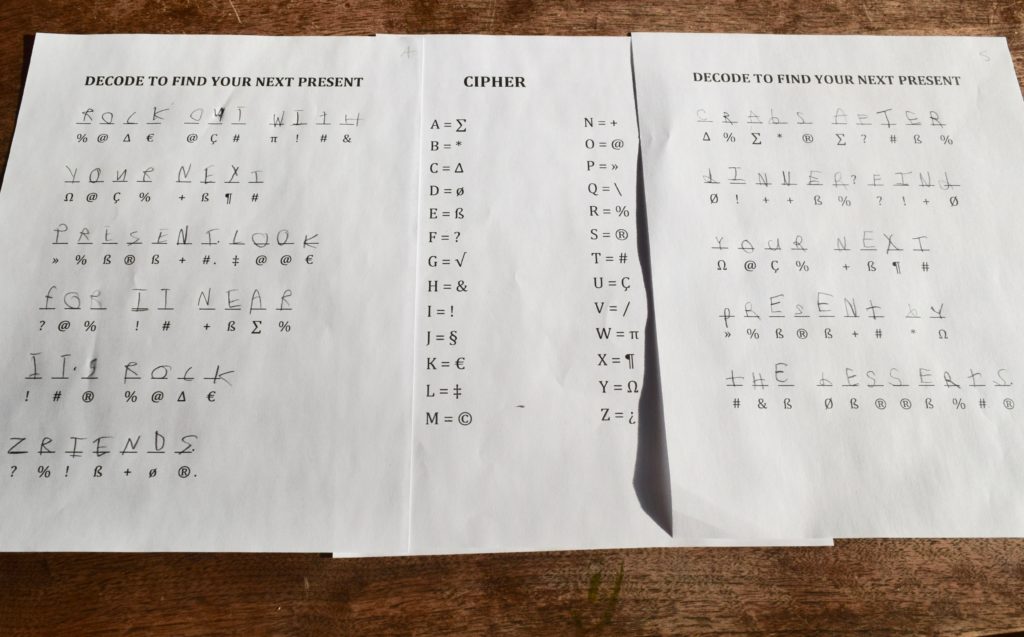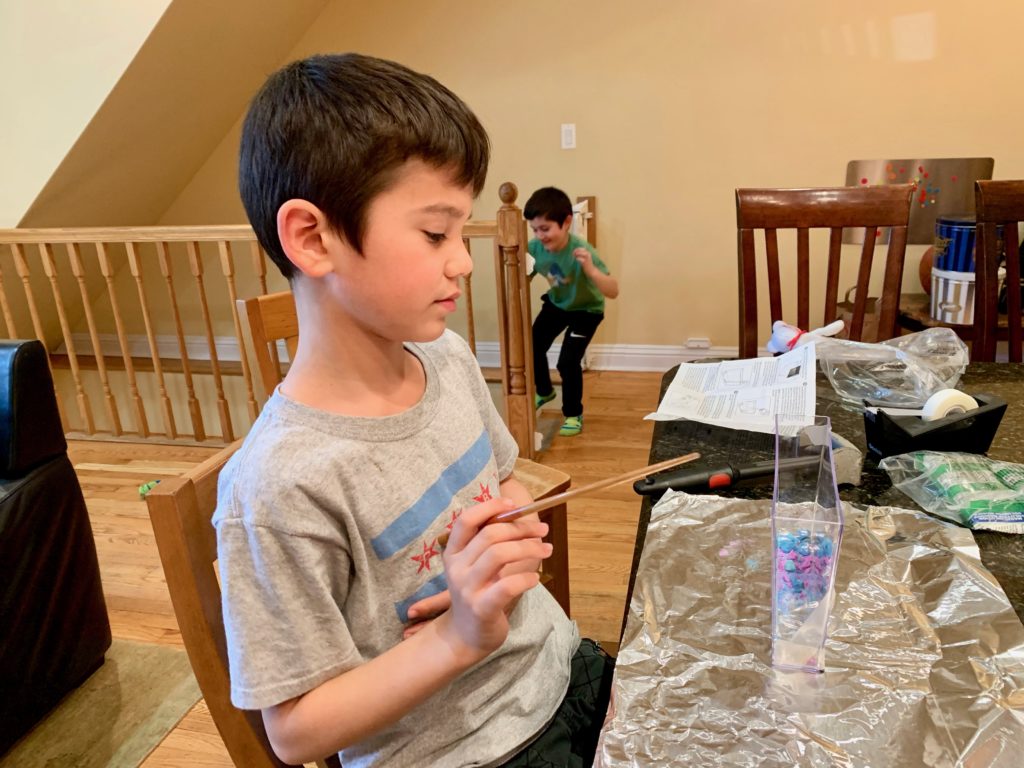 In the evening, Aaron requested tacos for dinner.
The twins also wanted chocolate cake with chocolate frosting for dessert.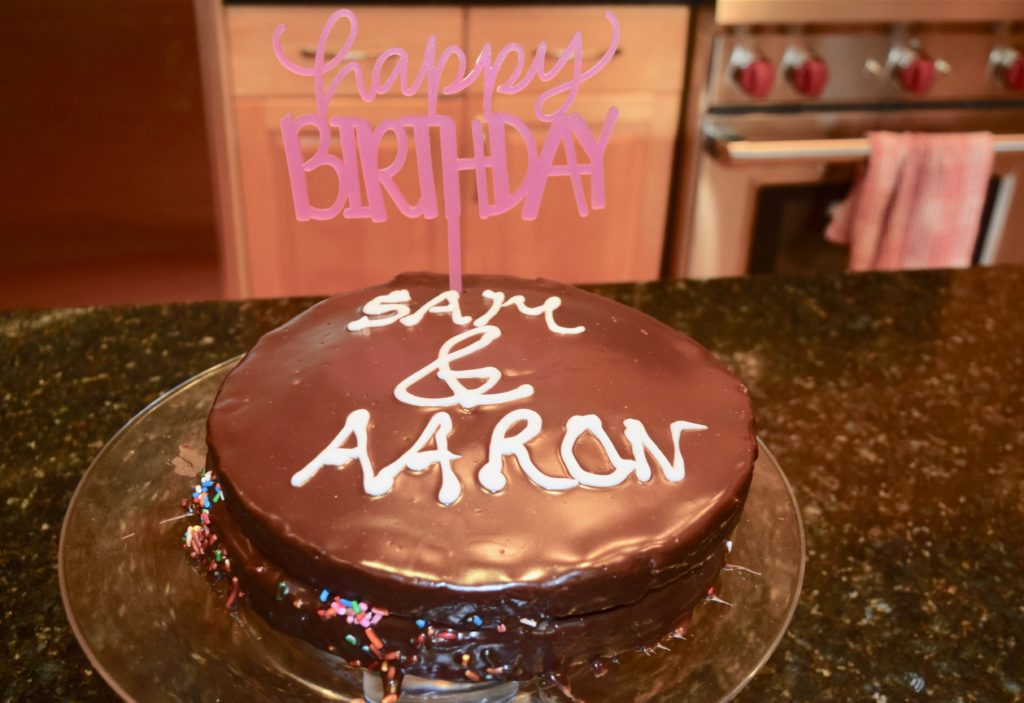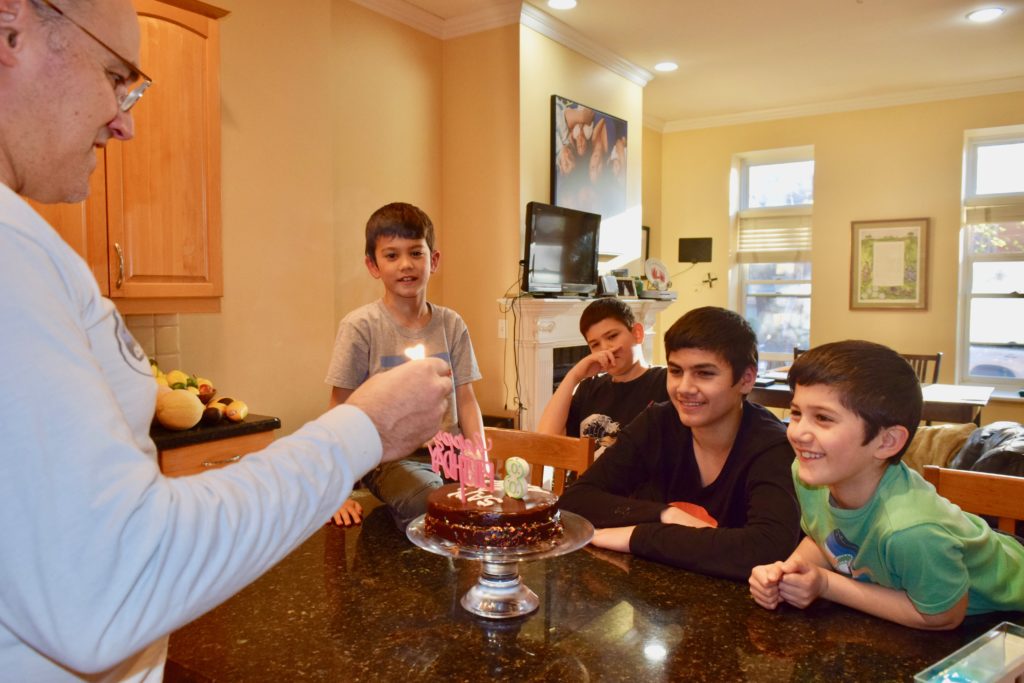 After cake, we showed them a video of all the people who wished them a happy birthday. Many of their friends from school sent video clips. Also their family members made an incredible effort. They really like the video clip Aunt Lara and Uncle Brent sent with their drone.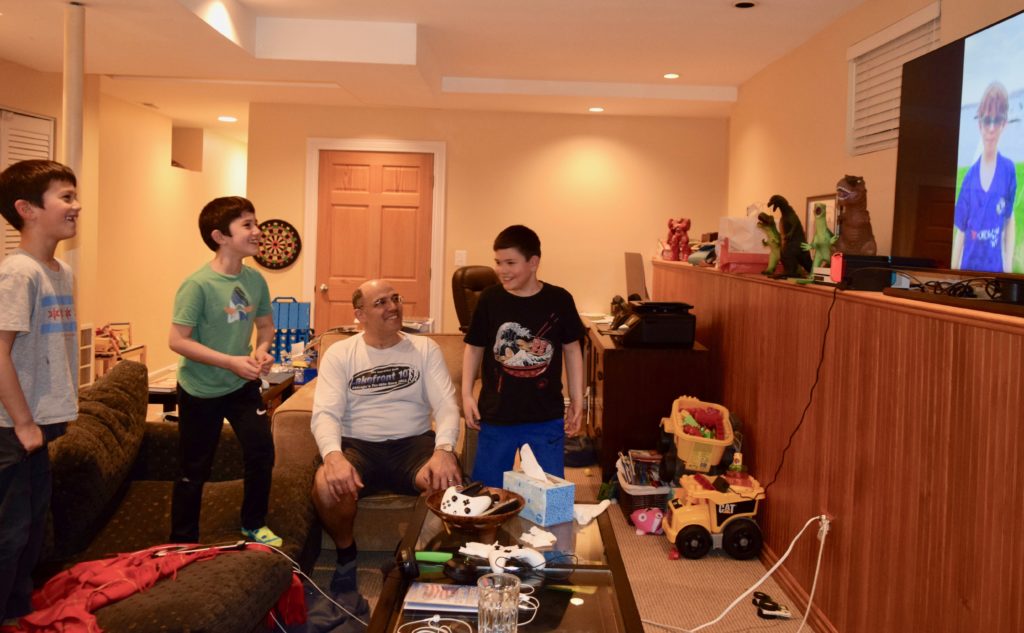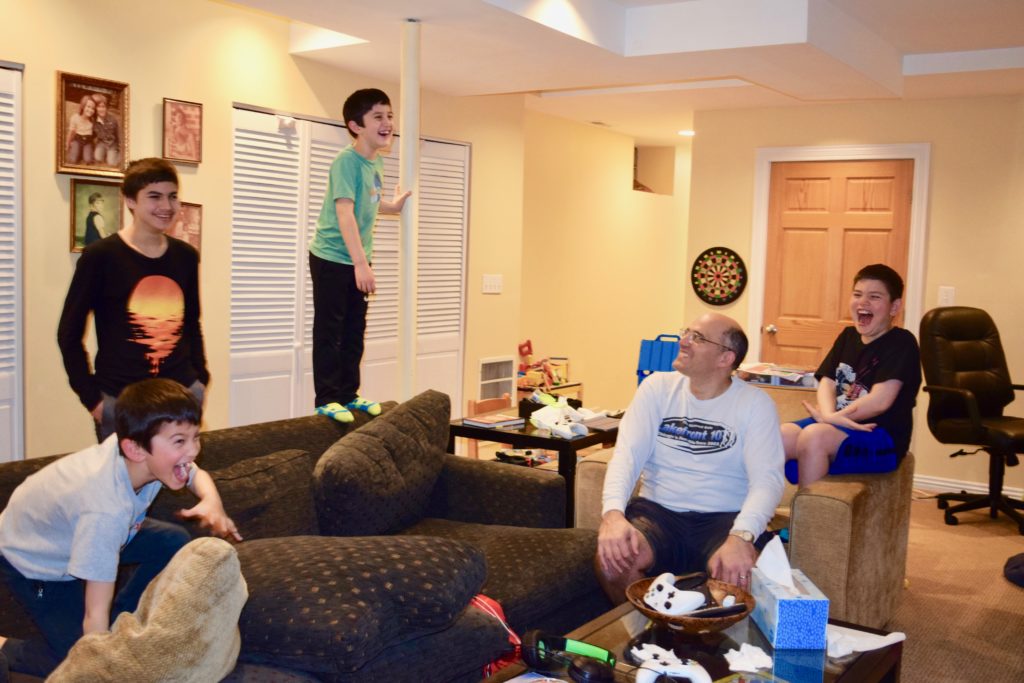 My final surprise was a taco piñata for them to bust up.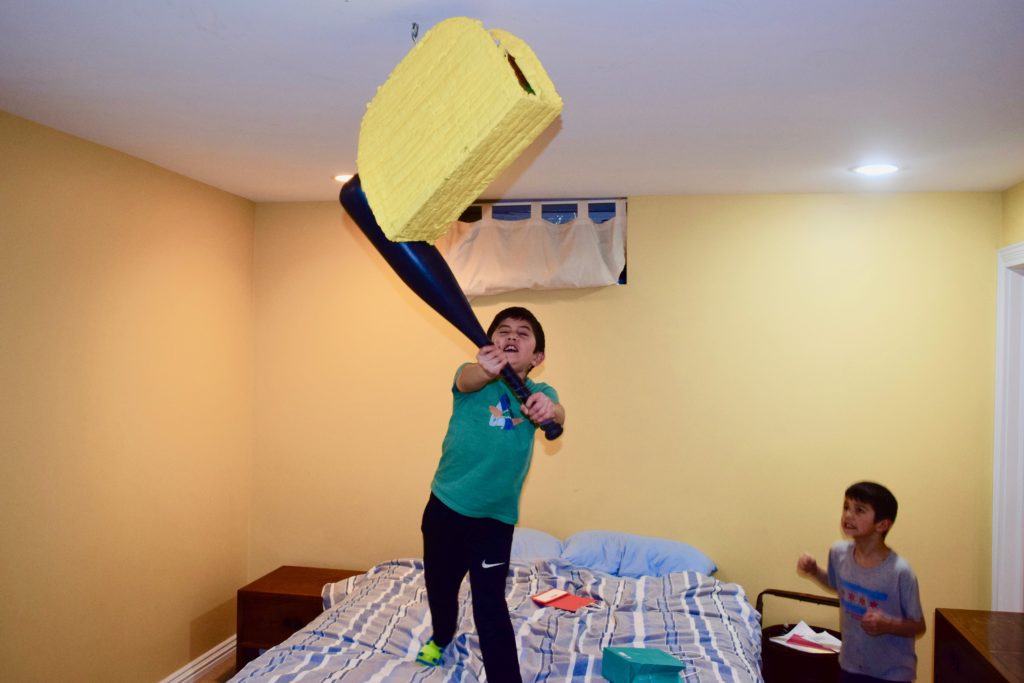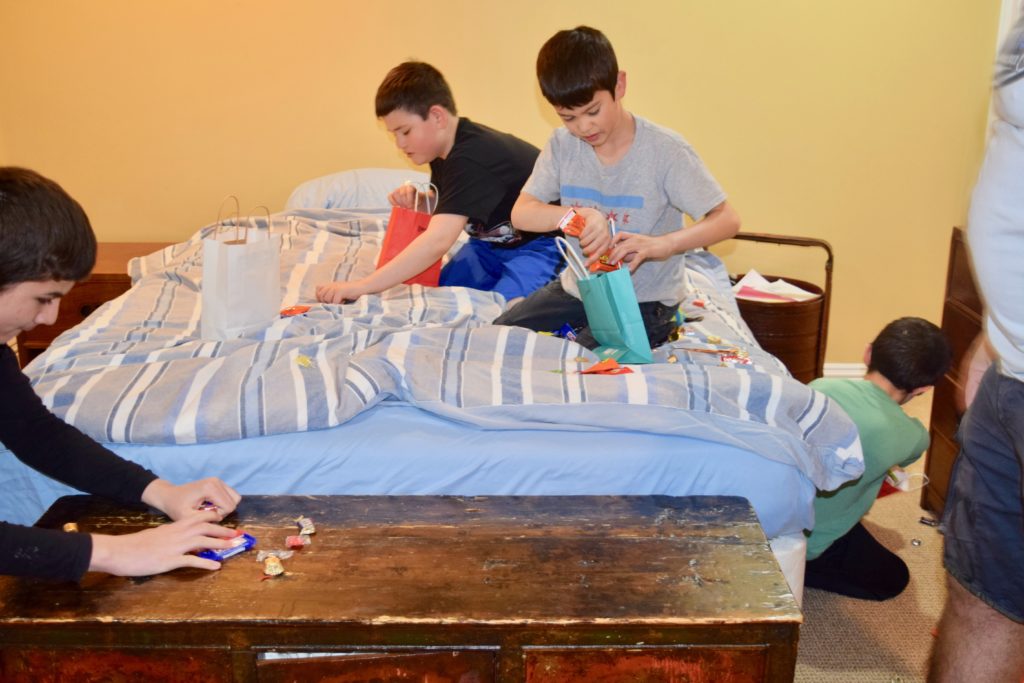 Besides a few cooking failures and some bad choices for gifts for Sam (he is very difficult to buy for), I'd chalk this up as a birthday success. Judging from the comments from the twins and Ben, I think they would say so too.
Pin It