On the fourth day of Hanukkah, Sam also told me that the Hanukkah bears have been forgetting to include their big friend. So, on the fifth night, he joined the bear's book fort.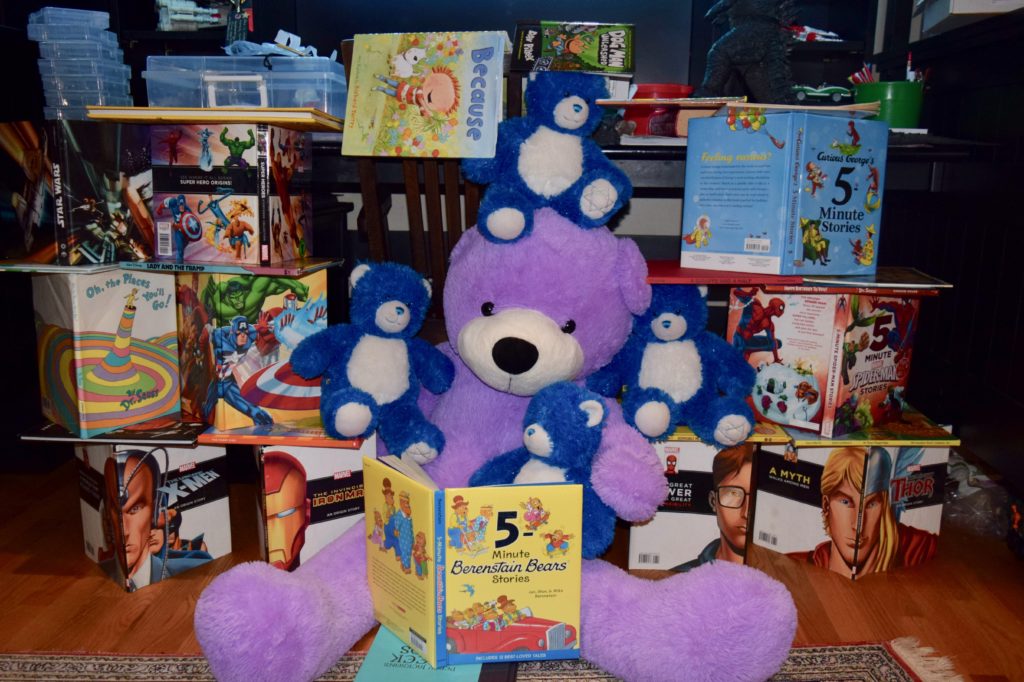 On the sixth night, the bears got naughty with shaving cream.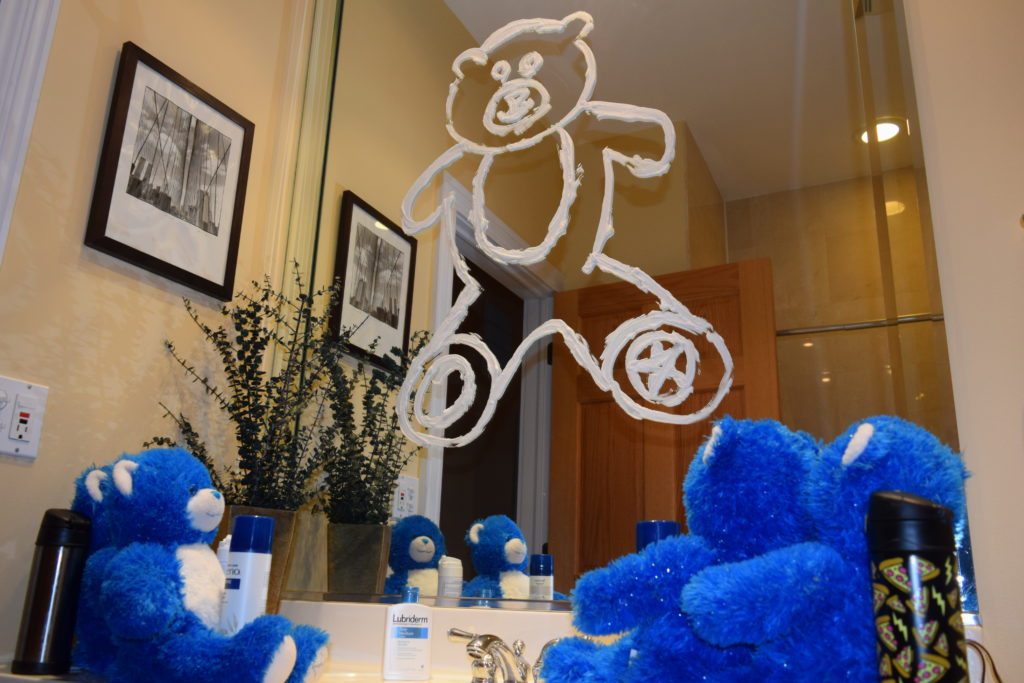 And on the seventh night, the bears showed up in our underwear.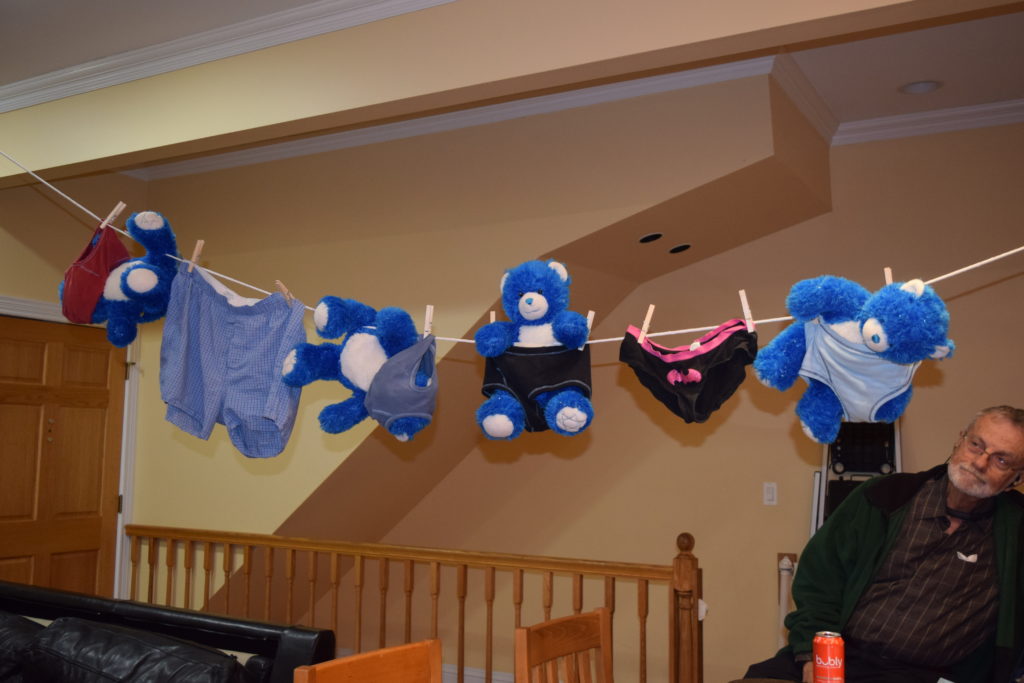 The eighth and final night, the bears they got the ball pit out.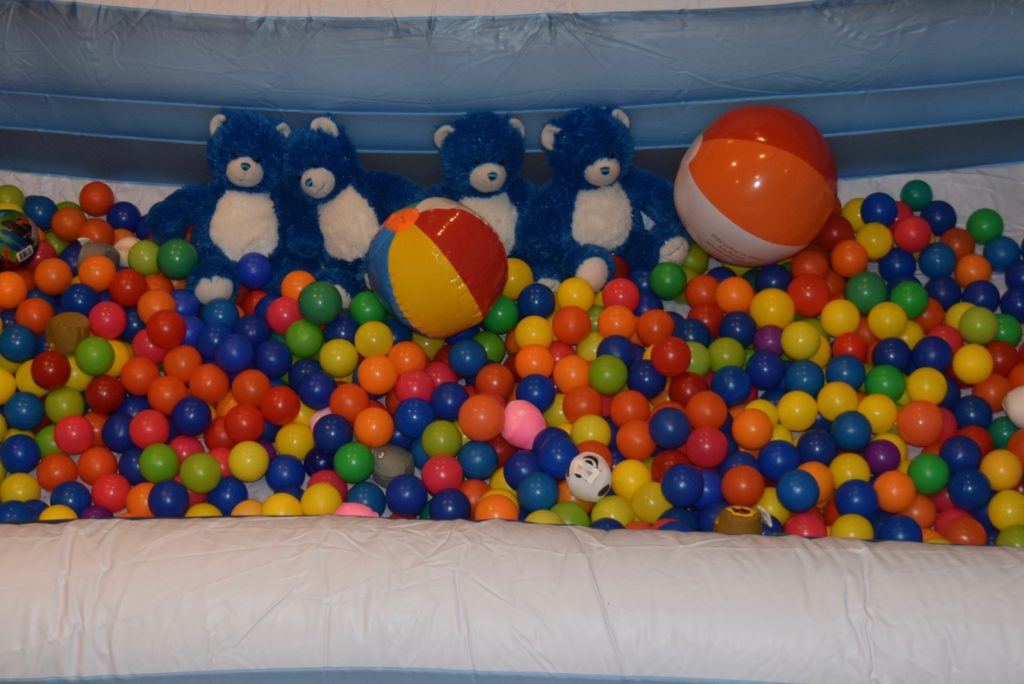 The ball pit grabbed a lot of attention from the kids!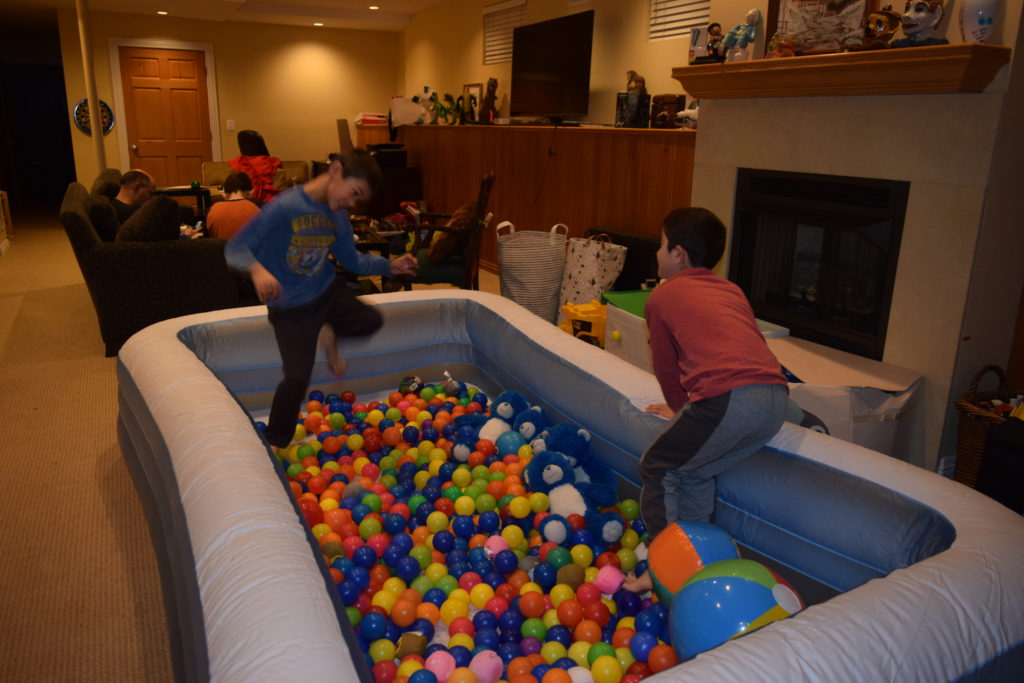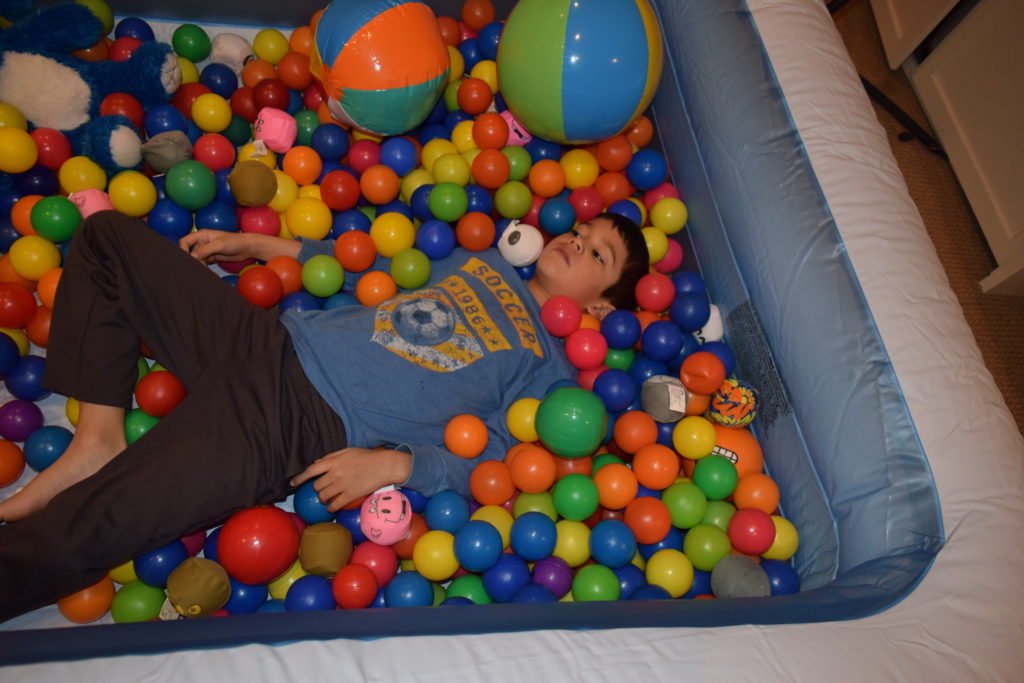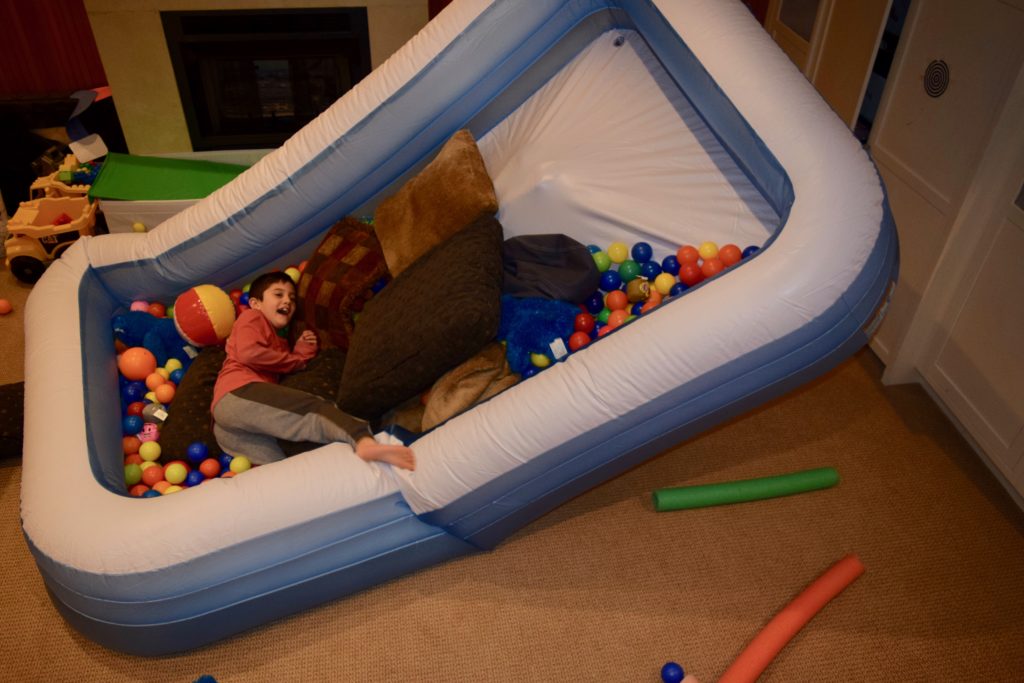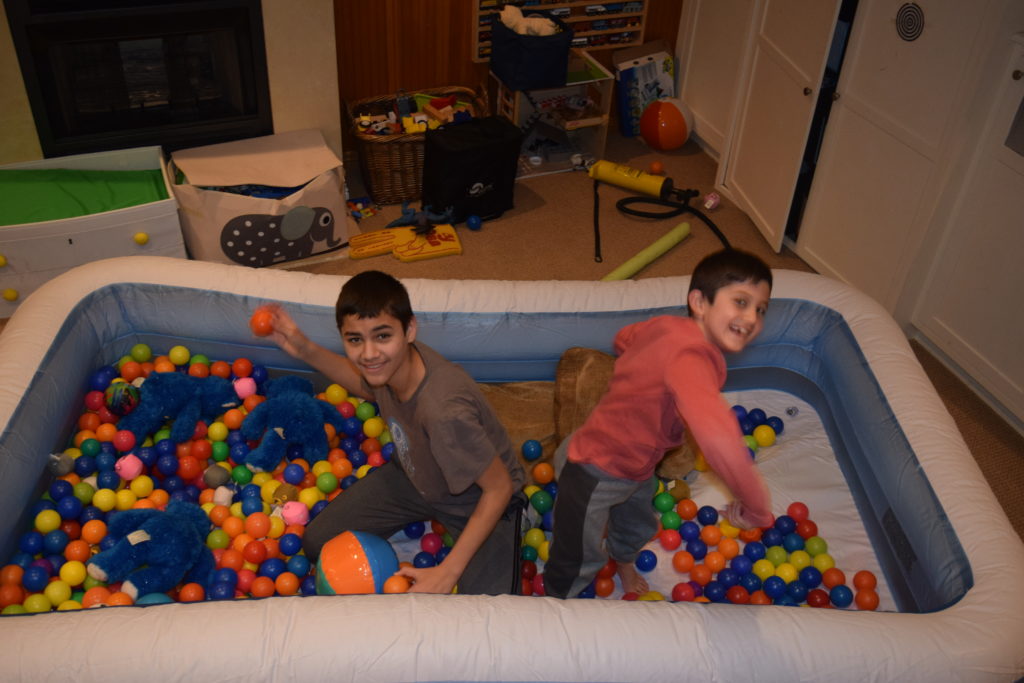 The entire time, my father was here, giving our kids much needed attention.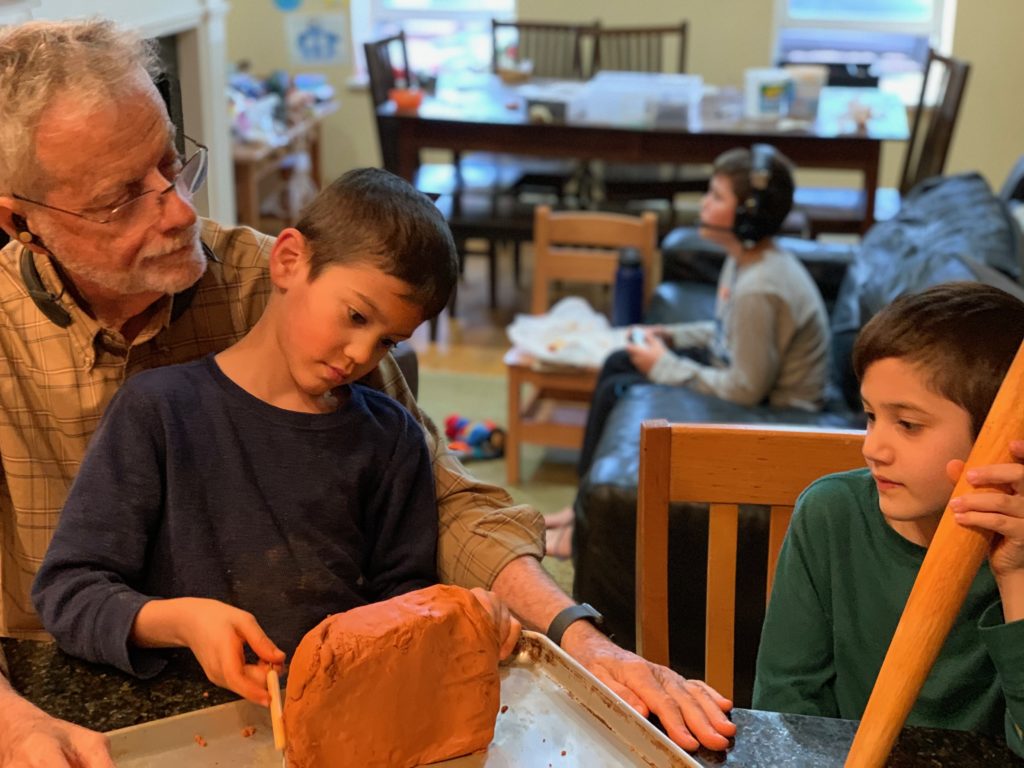 We managed to get out a bit with the kids too. One night, we went to see the Illumination lights at the Morton Arboretum.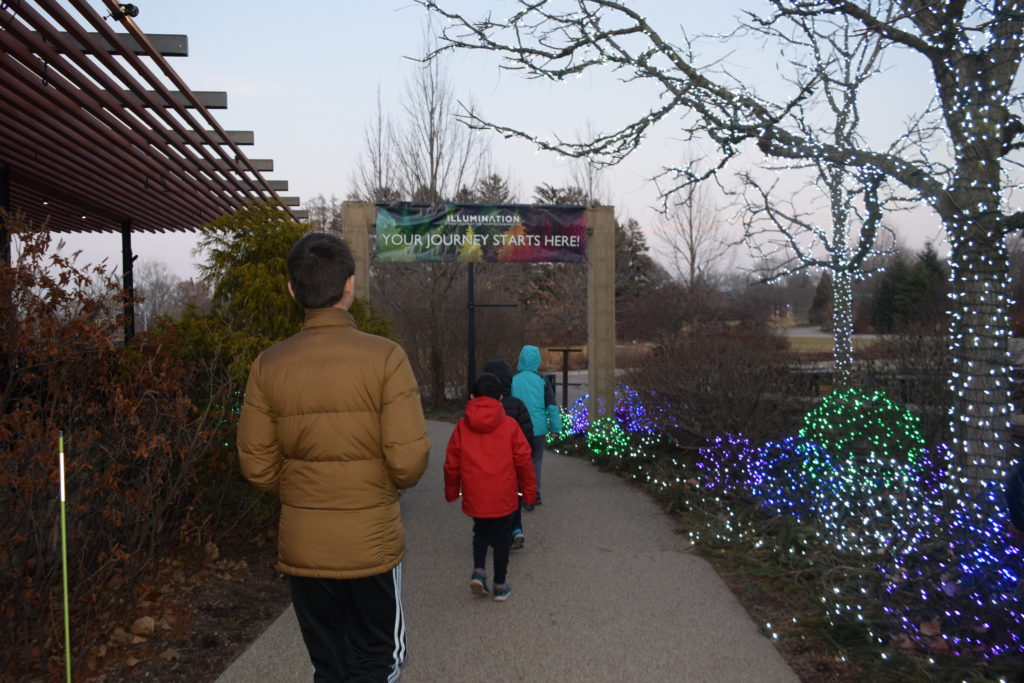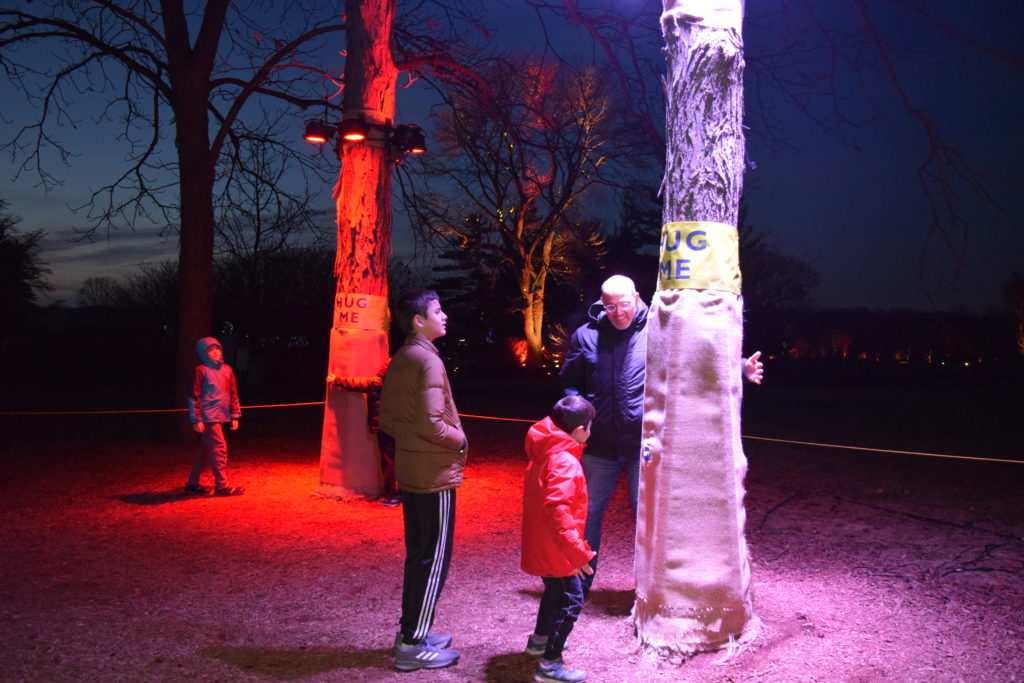 Afterwards, we ate dinner at Maggiano's. An impromptu game of telephone had us giggling and laughing the entire time.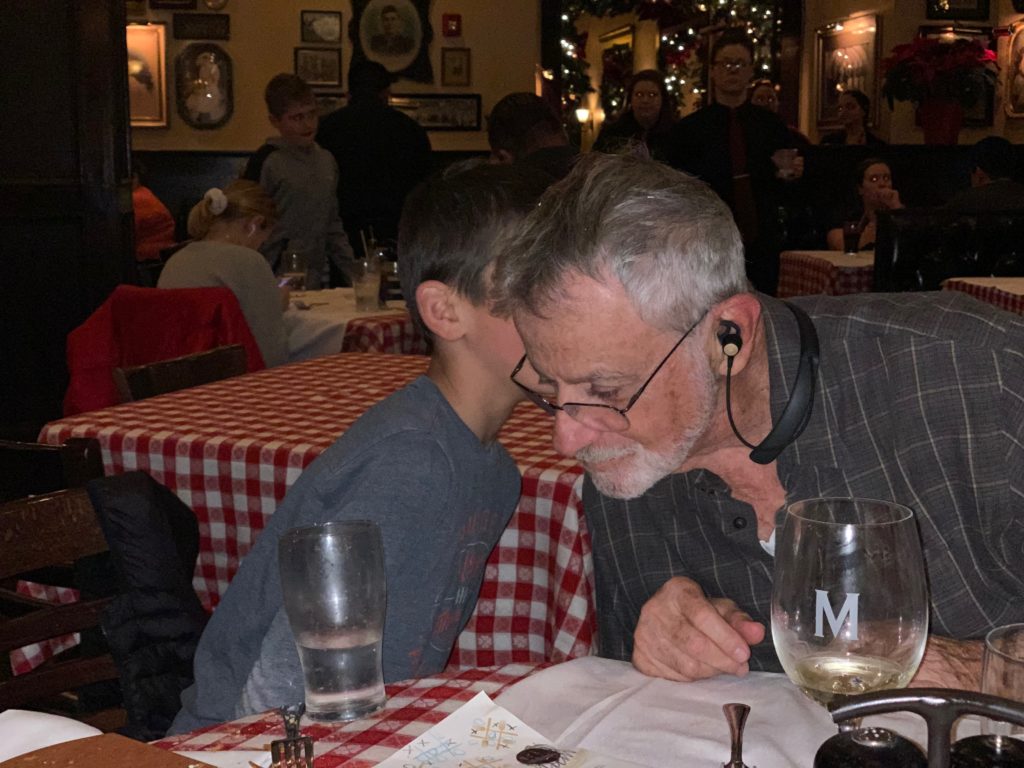 We also managed to get out a bit without the kids, thanks to my father.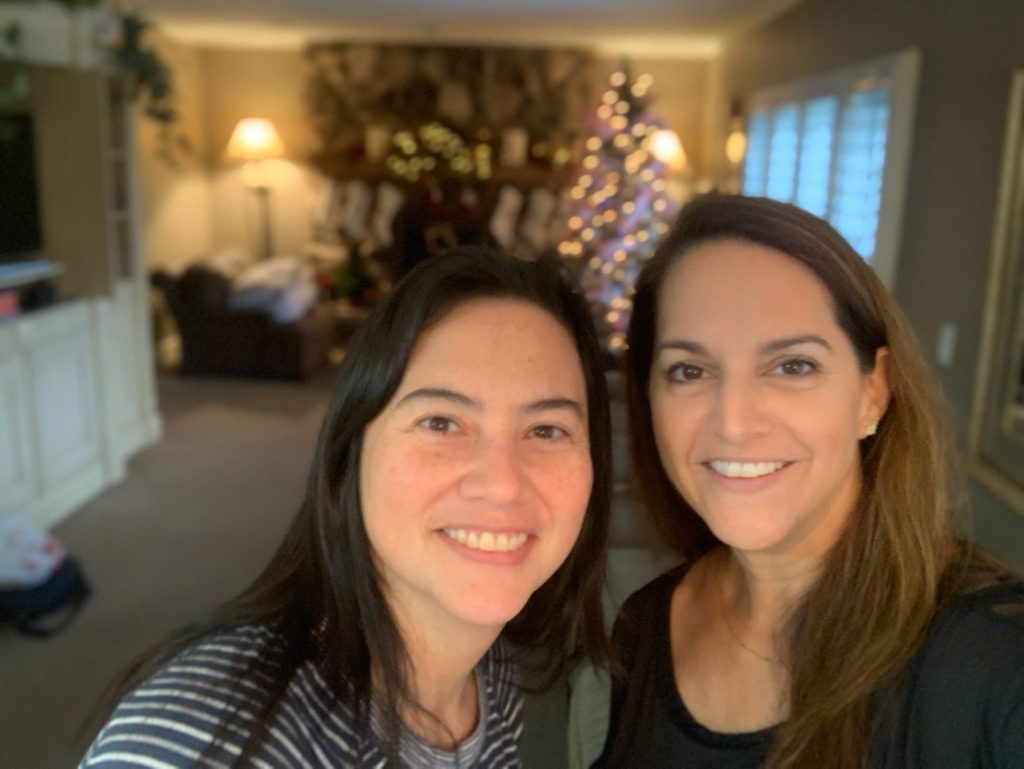 We got to see my friend Jessica who lives in Florida but was visiting her husband's family in the suburbs.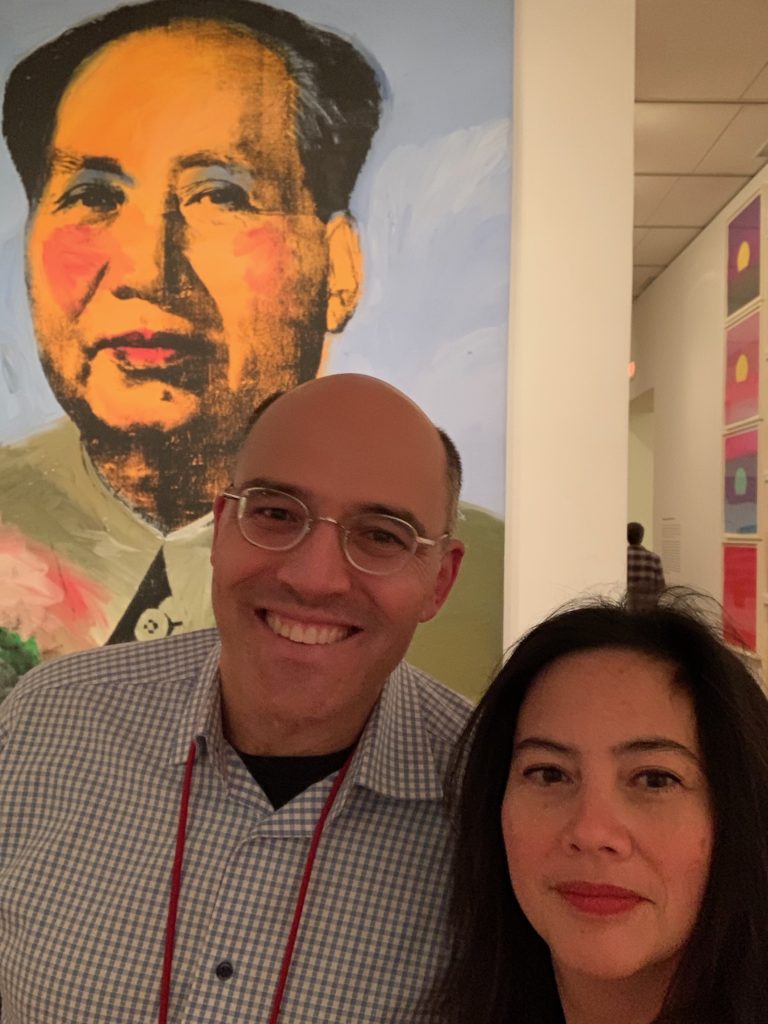 And we had another date night, this time to see the Andy Warhol exhibit at the Art Institute followed by a fabulous dinner at Trattoria 10.
It was really nice this year to have every day of Hanukkah off of school. The boys are getting along much better these day, they are all getting older and can play things together. The dreidel game no longer ends in tears. For days, they have been obsessed with a four person Xbox game called, "Gang Beast." I'm not sure how you win, but it sure gets a lot of giggling and screaming.
It was really nice having my father here. Managing the house with the kids in it all the time was so much easier with him around. He was so helpful, not just giving the kids tons of attention, and babysitting so Adam and I could go out, and cleaning things, but he fixed a bunch of things around the house for us – Jack's desk drawer, a leaky sink, and a closet door. Everyone was so sad to say goodbye to him today.
Hope everyone reading this is enjoying their holiday as well!
Pin It