We had so much fun last year that the girls booked another reunion this year!
I was filled with the usual trepidation that I get when leaving the kids. I know how hard it is to watch the four of them by myself and hate asking Adam to do it for FOUR DAYS STRAIGHT all while balancing a job as well.
But Adam, perfect husband that his is, said, "You should do it!"
So I did.
There was a lot of hiking…
Drinking and Eating…
And Shopping…
Gina also gave us an awesome hula hoop class.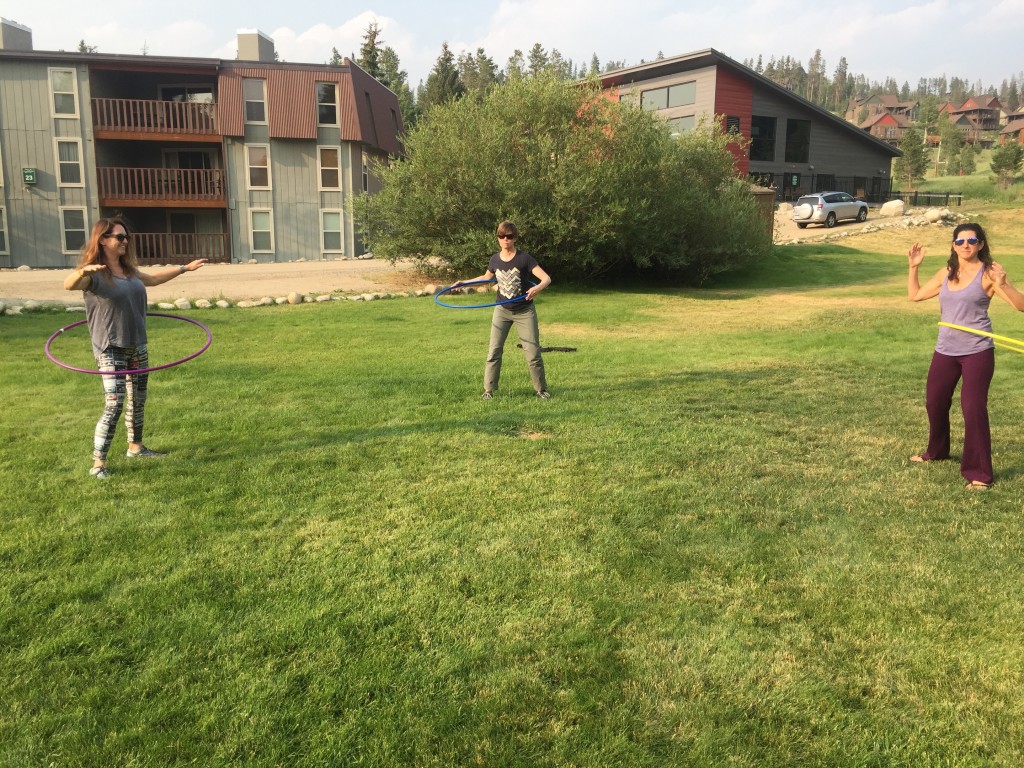 And even awesomer hula hoop demonstration!
But the best part of the trip was the stuff you can't capture on film. The impromptu laughs, the closeness and camaraderie you can only feel with people you've had a long shared history with.
While I was enjoying adult time with my friends, my husband was playing super Dad.
He had an all boys weekend.
He taught them to play poker.
Played lots of soccer.
They golfed…
And had a silly string fight!
He also spent many hours playing the games they like to play…
And took them to a birthday party in the burbs…
Boys weekend also means no cooking…
I'm not sure they were happy to see me back!
Thank you to Adam for giving me this great weekend, and thank you my girlfriends for organizing!
Pin It