Today I celebrated 10 years of motherhood.
Ten years. That's 3650 days. It's 87,600 hours! In Malcolm Gladwell's "Outliers" book he states that practicing anything for 10,000 hours makes you an expert. So, by these numbers I should be an expert by now. Hmmm. I think I may have just disproved his theory.
Adam always makes me feel like I'm doing a wonderful job as a parent but it's good for the kids to be reminded that it's a choice I make everyday, to get up over and over again and try not to screw them up too much. That's something they should appreciate and not take for granted!
Plus it's always fun to celebrate!
First Adam managed to keep the kids quiet until a 'slept in' until 6:30am. They were all up at 5am. Again.
Then this morning I was greeted with many cards full of money and gift certificates to my favorite haunts.
Afterwards I was whisked off to one of our favorite breakfast places (not just because it's one of the few places open at 7am, either!), Meli Cafe.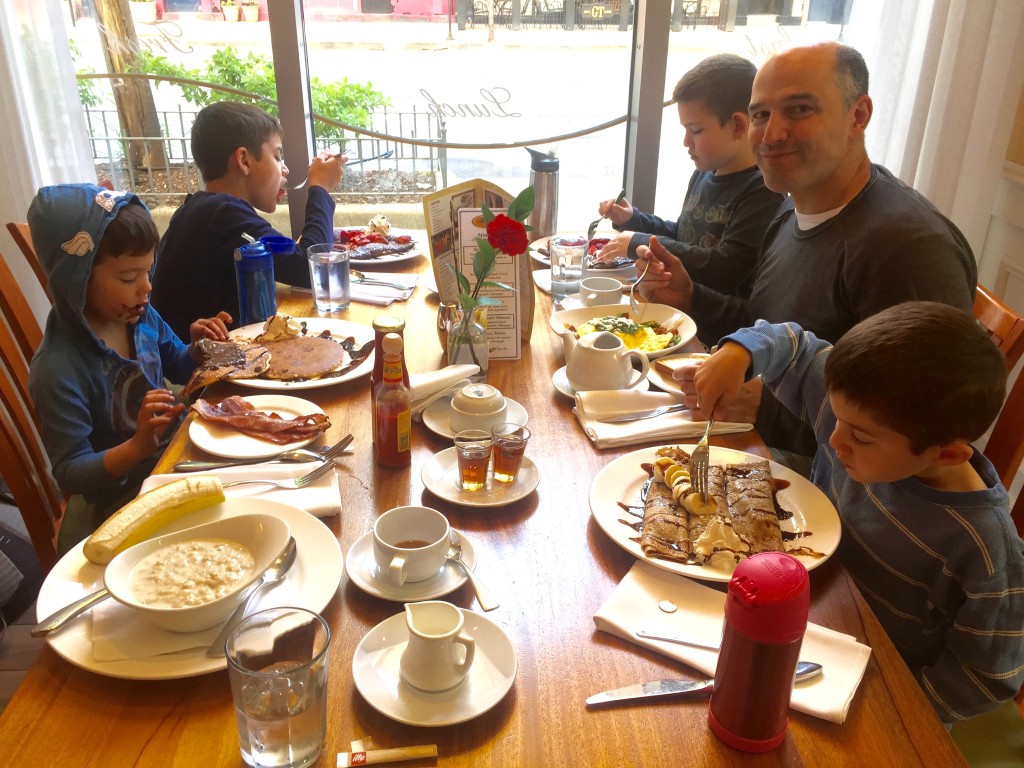 The kids and I are starting role reversal. They ordered fancy crepes while I got boring oatmeal.
As you can see, Aaron had the chocolate pancakes.
After breakfast it was time to burn off some energy at Montgomery Ward Park.
They have a huge board walk along the water that goes from Chicago Ave to Division that's nice to walk.
Next we headed home for some down time, then lunch.
We got a surprise visit from our friend's the Cameron's who were brunching at a nearby restaurant.
Which ended up in a shopping trip for the women. Pam helped me pick out some much needed swim wear. I swear this woman has missed her calling as a professional shopper. Everything thing I bought was handpicked with her keen eye.
Pam and I also indulged in some watermelon sangrias at the rooftop of ZED 451.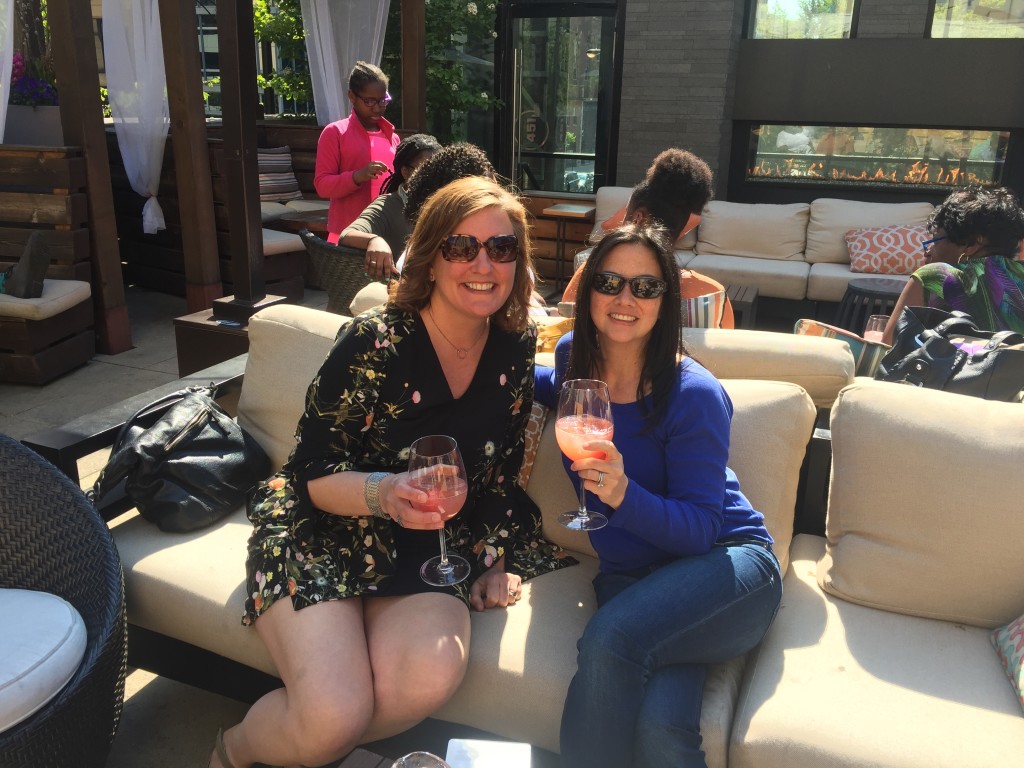 Later I got home to find the kids bathed and fed, the kitchen clean and the laundry done.
It was heaven.
Thank you all for making my day very special!
Pin It