In case any of you readers are not living in Chicago right now, let me explain what is going on here.
The Cubs just made it to the world series.
I know it's a big feat for any team, but our team it's a miracle.
The last time the Cubs got this far was 1945.
And the last time they actually won a world series was 1908.
Since there are only 30 teams in baseball, statistically speaking they have defied the odds greatly.
So you can see why Chicagoans are so excited about this possible win. Everywhere you turn you can see Cubs spirit. Either with the Cubs logo or the slogan "Fly the W" (W for the win).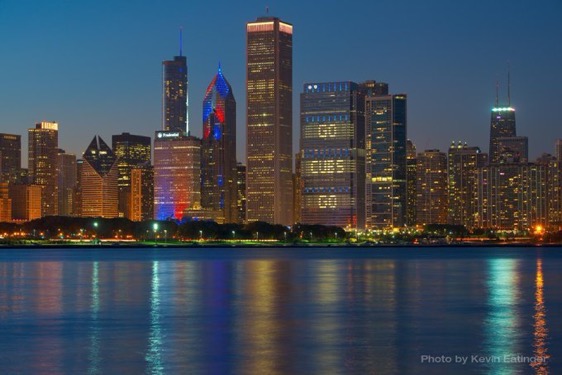 Some companies are going crazy about it. American Airlines is all in.
And check out Giordano's stuffed pizzas right now.
And it doesn't stop here! People all over the world are celebrating.
Some say the reason the cubs have not won in so long is because the curse of the goat.
Wikipedia says the story goes like this, "The Curse of the Billy Goat is the name of a sports-related curse that was supposedly placed on the Chicago Cubs baseball franchise in 1945 by Billy Goat Tavern owner Billy Sianis. Because the odor of his pet goat, Murphy, was bothering other fans, Sianis was asked to leave Wrigley Field, the Cubs' park, during game four of the 1945 World Series.[1][2] Outraged, Sianis allegedly declared "Them Cubs, they ain't gonna win no more," which has been interpreted to mean that either the Cubs would never win another National League Pennant or else that they would never again win a World Series."
Others think we are winning because of Theo Epstein, who helped the Red Sox make it to the world series in 2004, breaking their own 'Curse of the Bambino".
Either way, it is a very exciting time for Chicago.
Go Cubs Go!
Pin It