The annual bock party was scheduled for this weekend and despite a forecast of rain, it ended up a muggy and wonderfully sunny afternoon.
I was very lucky to have extra helpers in town!
We let the kids enjoy all the festivities with abandon, even though it meant they conveniently forgot dinner.
There were so many treats, it was easy to forget something like dinner, even though Summer House Santa Monica catered again and there were quite a few grills on the street cooking hot dogs, hamburgers and brats.
The kids enjoyed MANY cones at the cotton candy machine.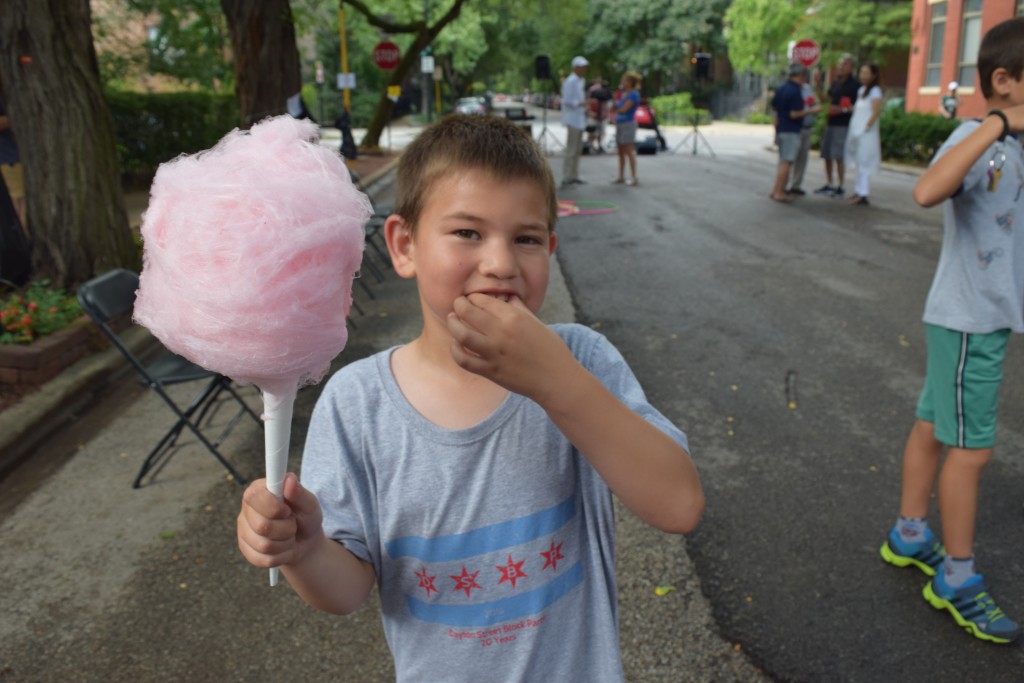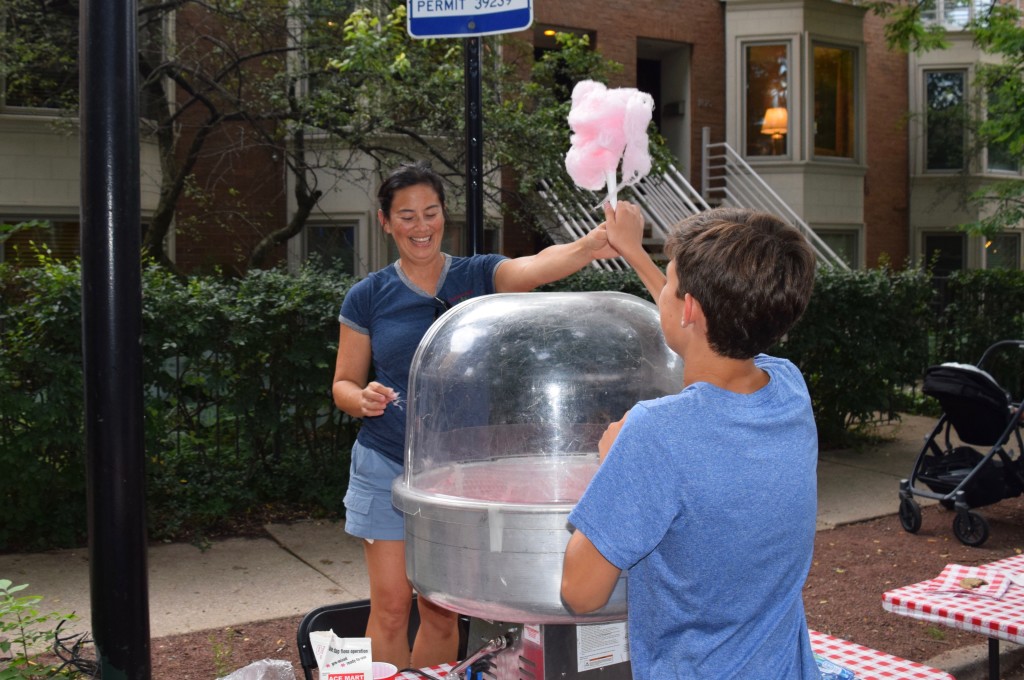 This year, not one but TWO ice cream trucks came to the street.
The regular band was there to keep the spirits high. So were the kegs. I saw a woman come by with trays of jello shots this year but I think I'll have to wait until the kids are a lot older to enjoy those!
Walgreens came by and did face painting.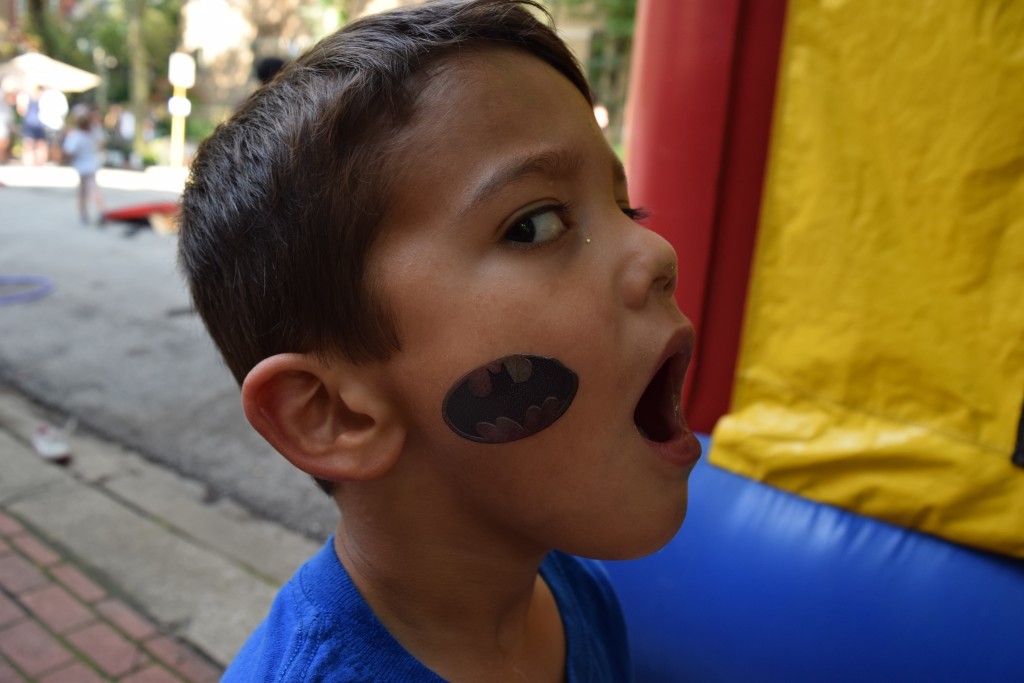 And one of the neighbors organized a craft table.
The Great Scott put on a fantastic magic show. This year Ben was called up as a helper!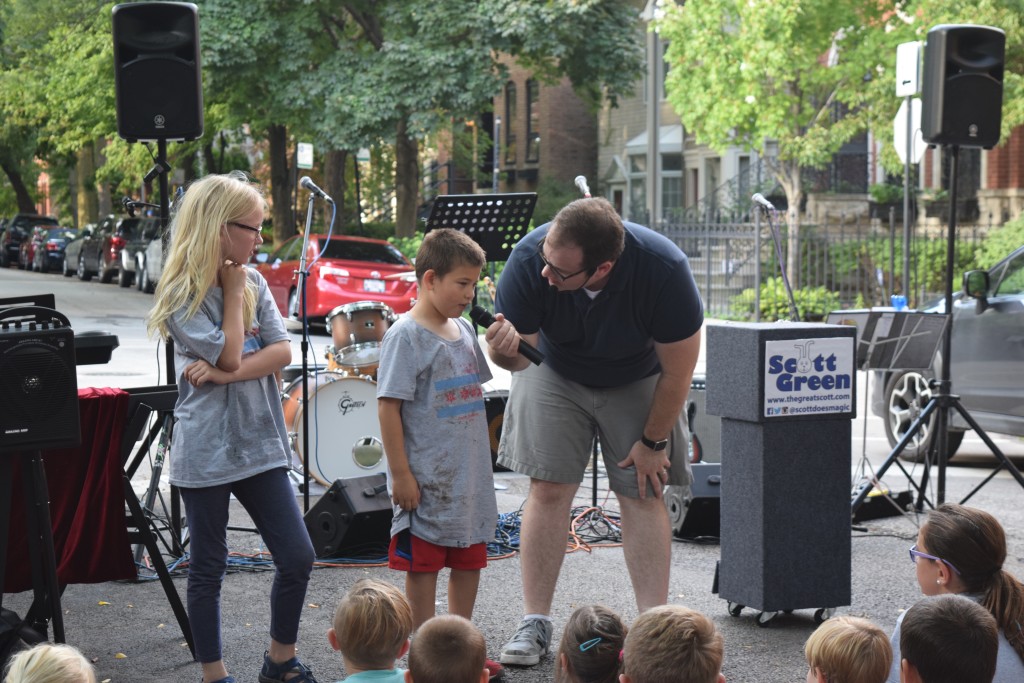 Afterwards The Great Scott twisted balloons for all the kids.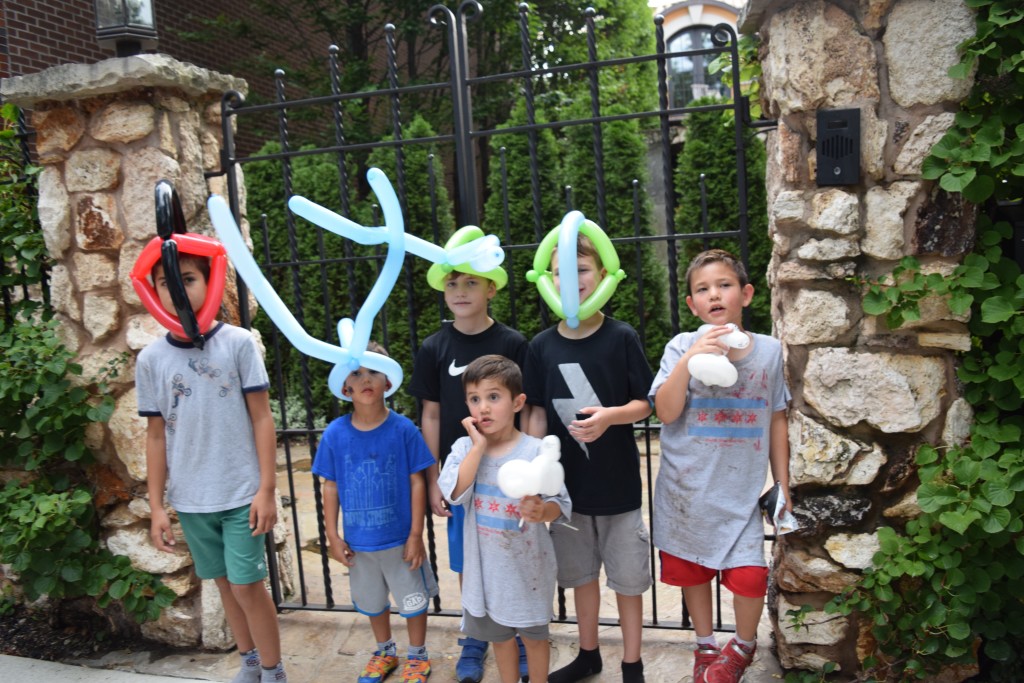 The bouncy house area was expanded as well. After many complaints, they added a second one and split them according to age groups, under and over 5 years.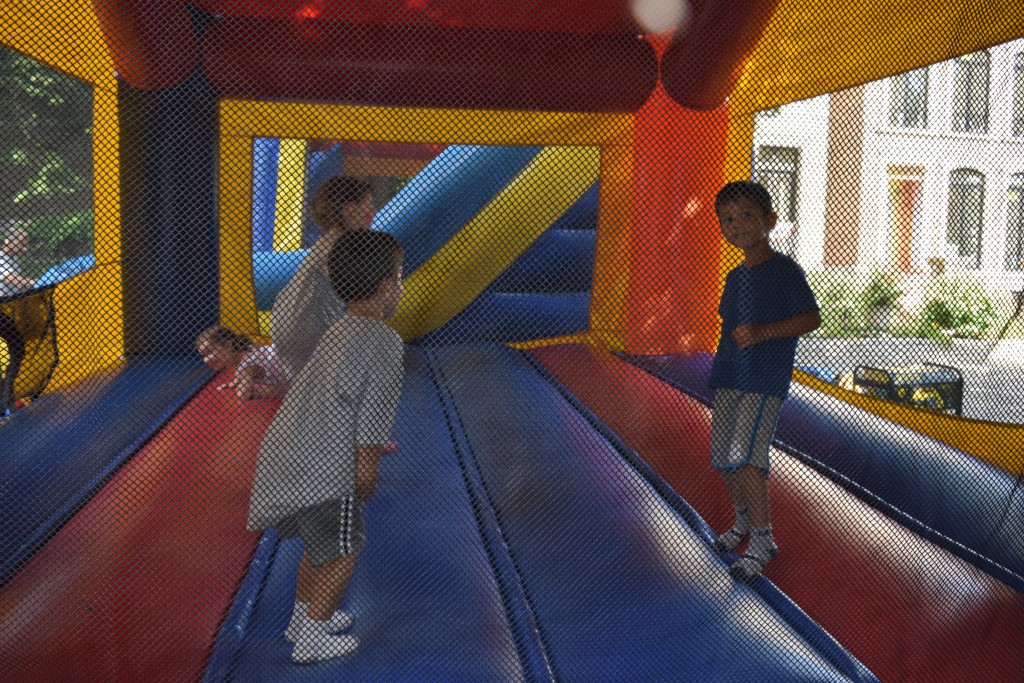 Finally it grew late and the glow stuff came out. 
The kids came home sticky, exhausted and happy. Till next year!
Pin It