It's been such a busy few days between getting the flu, volunteering at school, holiday parties, and all the extra work that comes with Hanukkah that I forgot to post this! already another order has come in!
Two weeks ago I received green cabbage, spaghetti squash, yellow onions, parsnips, cranberries, red potatoes, and chard.
I immediately got to work the next day whipping up some soup and cranberry bread. I thought both turned out good enough to share the recipes with you!
I used up half the cabbage, the potatoes, and one parsnip an adaption from Ciao Italia's Cabbage Potato and Bean Soup. I was able to throw in some of the kidney beans from a few weeks ago that fresh picks delivered too. I really liked the way the parsnip added a sweetness to the soup.
I used all the cranberries in a Cranberry Cake recipe adapted from The Kitchn.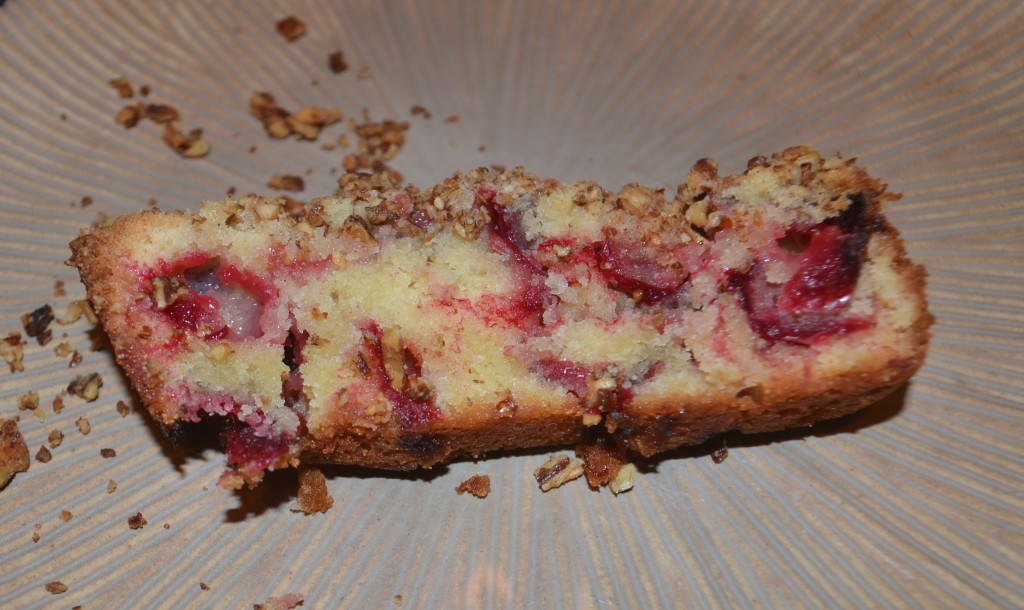 It did have a lot more sugar than I would normally let myself but it was so good people.

Cranberry Cake
Cuisine:
Breakfast, Afternoon Treat, Dessert
Ingredients
2 large eggs
1 cups sugar
½ cup unsalted butter, cubed and softened at room temperature for 1 hour
1 teaspoon vanilla
1 cups all-purpose flour
1 teaspoon salt
8 Oz cranberries
½ cup crushed candied pecans
Instructions
Preheat the oven to 350°F. Spray loaf pan.
With a stand mixer, beat eggs and sugar on medium speed for 4 to 7 minutes, using the whip attachment. The egg and sugar mixture will double in volume and turn very pale yellow, leaving ribbons on top of the batter when you lift the beaters.
Beat in the butter and vanilla. Beat for 2 minutes or until the butter is smoothly incorporated.
Use a spatula to fold in the flour, salt, and cranberries. The batter will be quite thick. Spread gently into the prepared pan.
Sprinkle crushed pecans on top.
Bake for 60 minutes or until inserted toothpick comes out clean.
Cool for 20 minutes then run a knife around the inside edge of the pan and remove the cake. Cool for an hour before serving.
So good people, sooo soooo good. Seriously think about it for the holidays.
As for the spaghetti squash I just want to thank Fresh Picks for giving me this gift. I've never tried it before and I'm pleased to say it is SO easy to prepare and top with whatever and it comes out delish.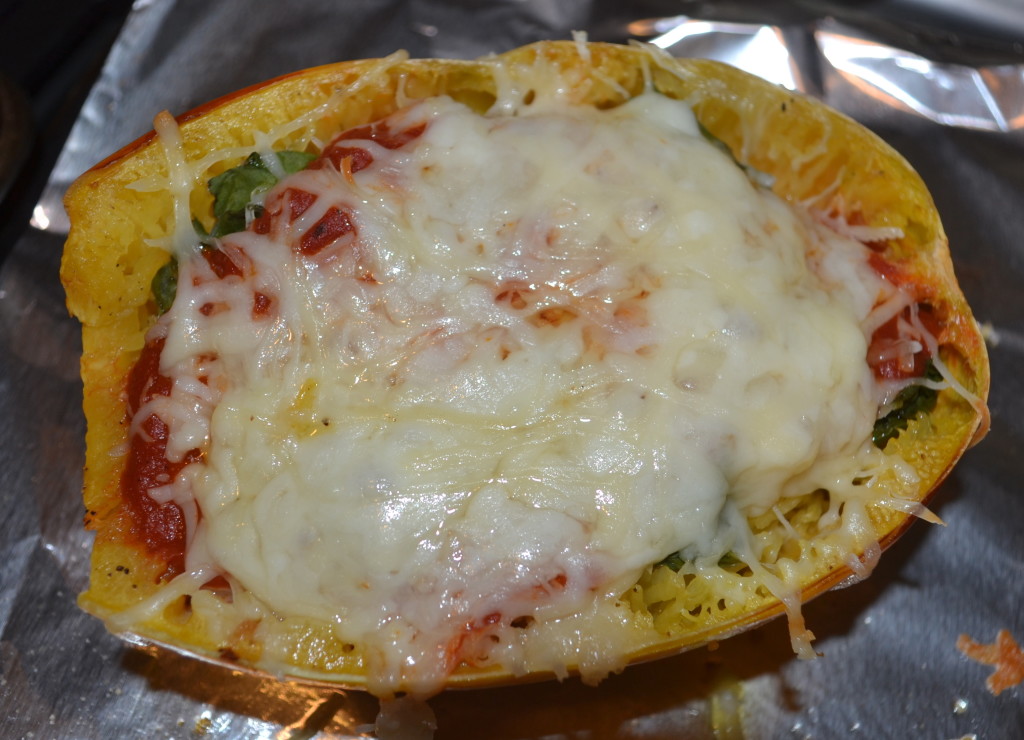 I cut it in half, scooped out the seeds, brushed it with olive oil, salt and pepper then roasted it, cut side down on foil at 375° for about 45 minutes. Let it cool enough to handle then ran a fork through it and it made beautiful, spaghetti-like strands. I topped it with the steamed chard from this order, marinara and mozzarella then stuck it back in the oven and let the mozzarella melt. Would definitely make this again, and not just when Fresh Picks delivers it to me.
Pin It