It's hard to believe it's time again for our annual block party. But right after our relaxing staycation we came back to a huge party right on our front stoop. Actually it almost didn't happen. It poured buckets and the kids spent many hours standing in the front windows hoping it would clear up.
And finally, slowly it did.
The kids wasted no time running outside and enjoying the set up.
And with my two experienced helpers, Adam and I were not a screaming, yelling mess trying to keep all of our kids within eye sight.
This year we had two new participants. Summer House Santa Monica and Walgreens.
Walgreens isn't even open on our street yet but they provided a pharmacist, watermelon and a face painting booth.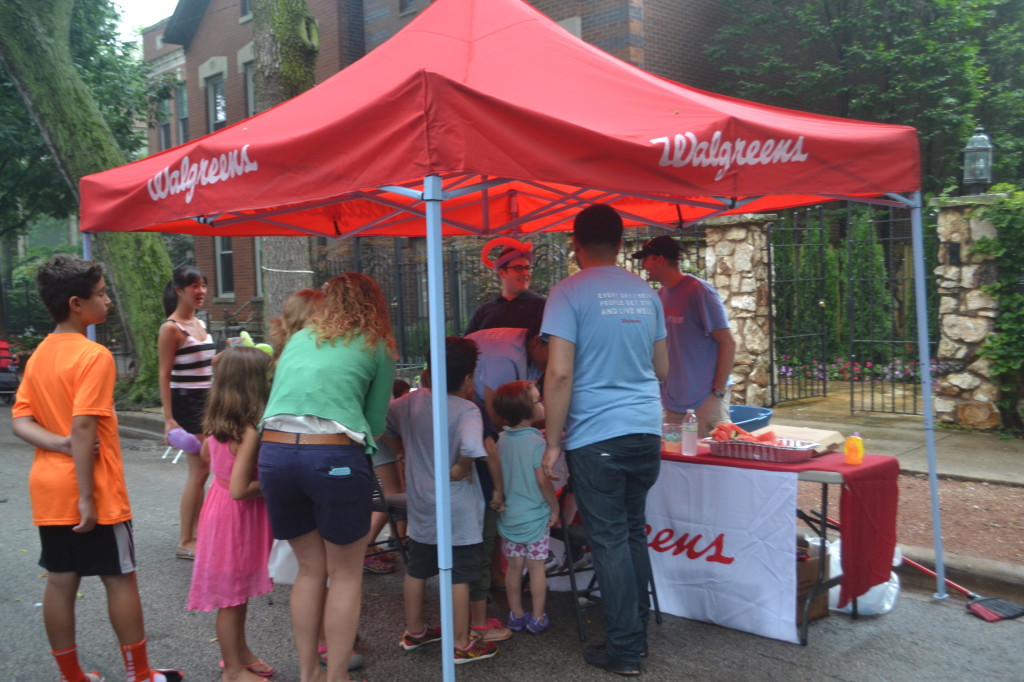 Summer House made a huge, huge amazing effort with a make your own taco bar, blueberry vodka, and chip and salsa station. But it didn't end there. They passed out pizzas liberally from their sister restaurant Stella Barra. Afterwards they came back with giant chocolate chip cookies. Then later, rice krispy treats. They were amazingly generous and I will definitely work a lot harder to patronize them as a result.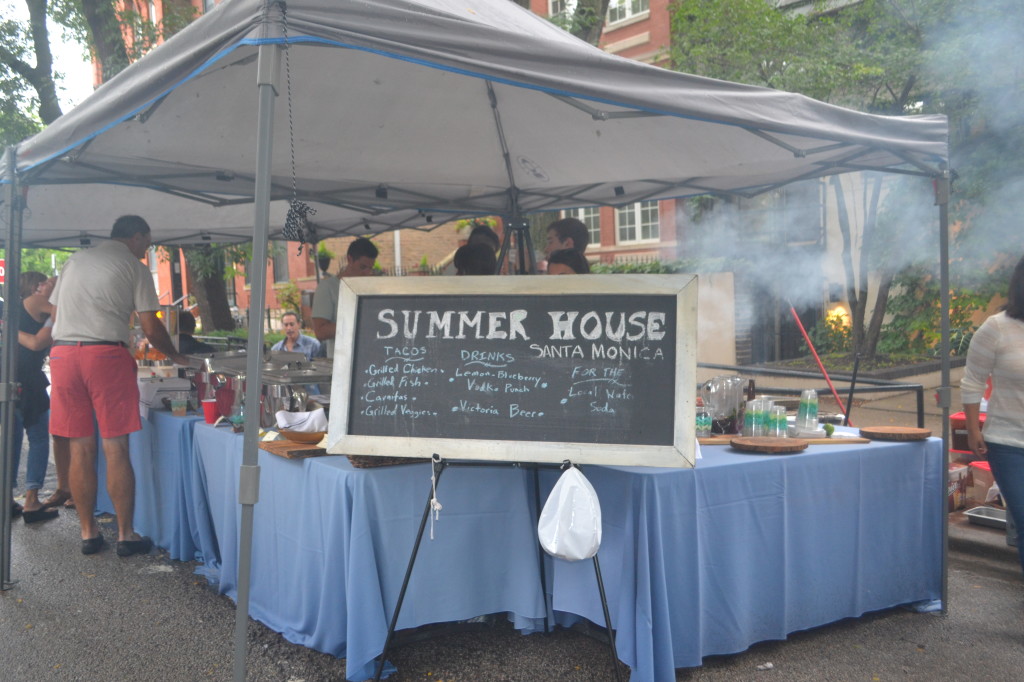 Block party staples were there in full force as well.
The Great Scott passed out tons of twisted balloons. As with Jack's 7th Birthday Party, when he was so sweet with Ben, he patiently made about eight sword balloons for Ben when he squeezed his until they popped over and over again.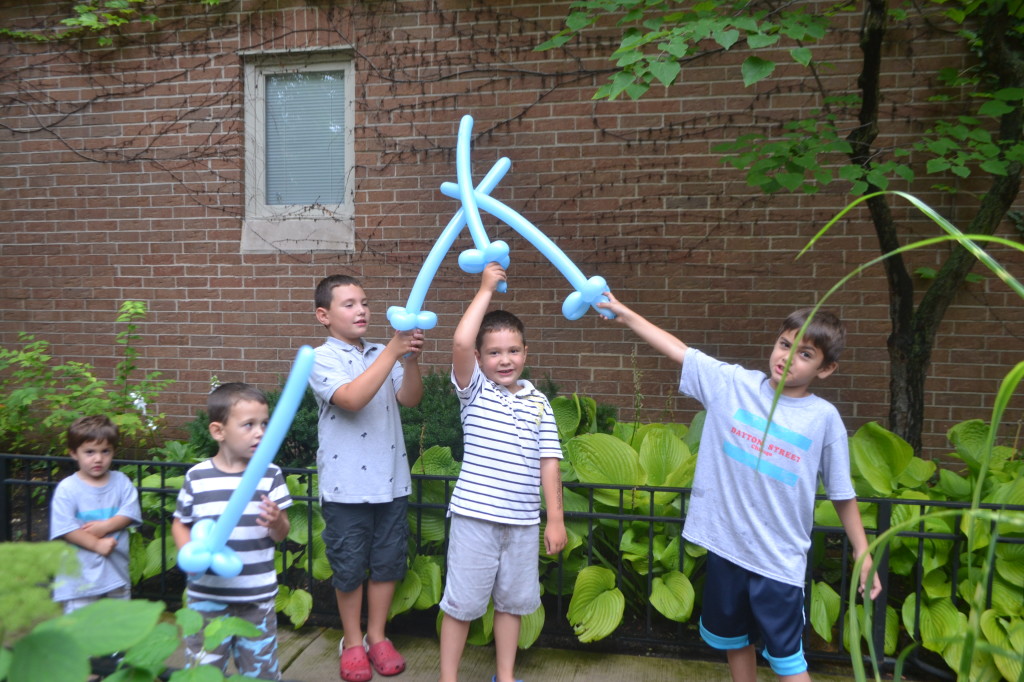 The swords were a big hit with everyone.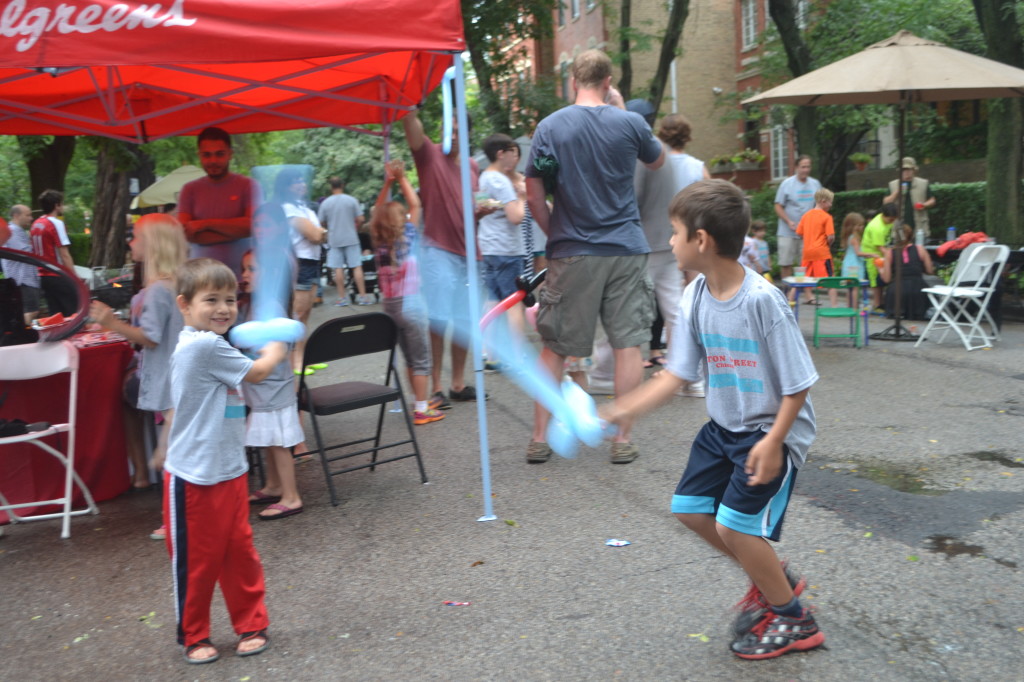 Except for Adam maybe.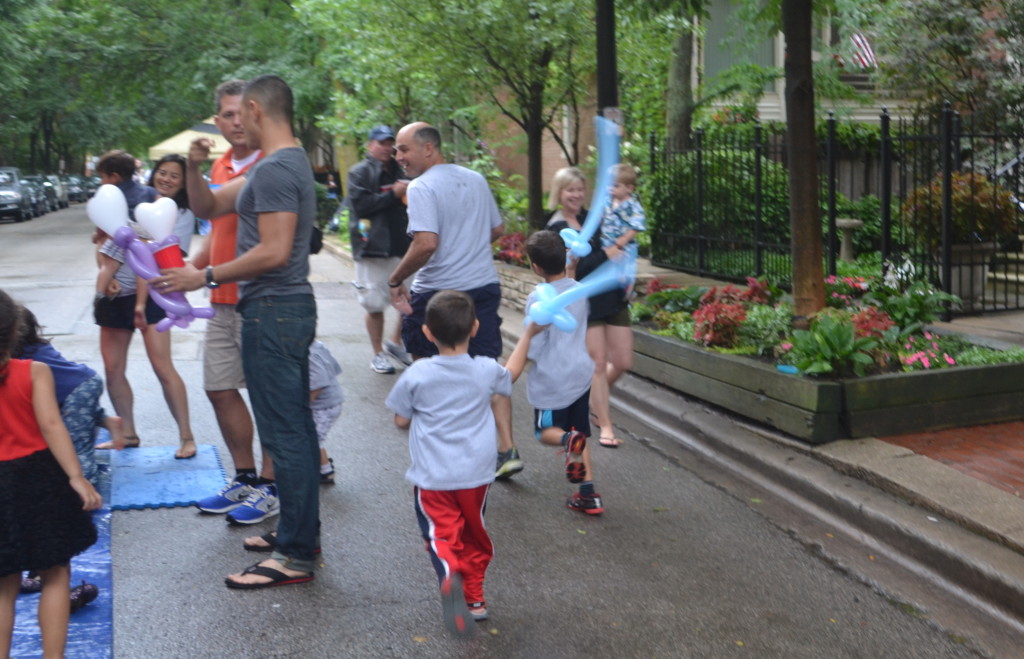 Vinci brought delicious short ribs, potatoes and vegetables.
There were four kegs along with wine and other fun drinks like Sofia Coppola's Blanc de Blanc sparkling wines.
And the hot dog, brat and burger station…
There was cotton candy. SOOOOO much cotton candy. I think Ben went back for 4ths. Jack had at least 3rds.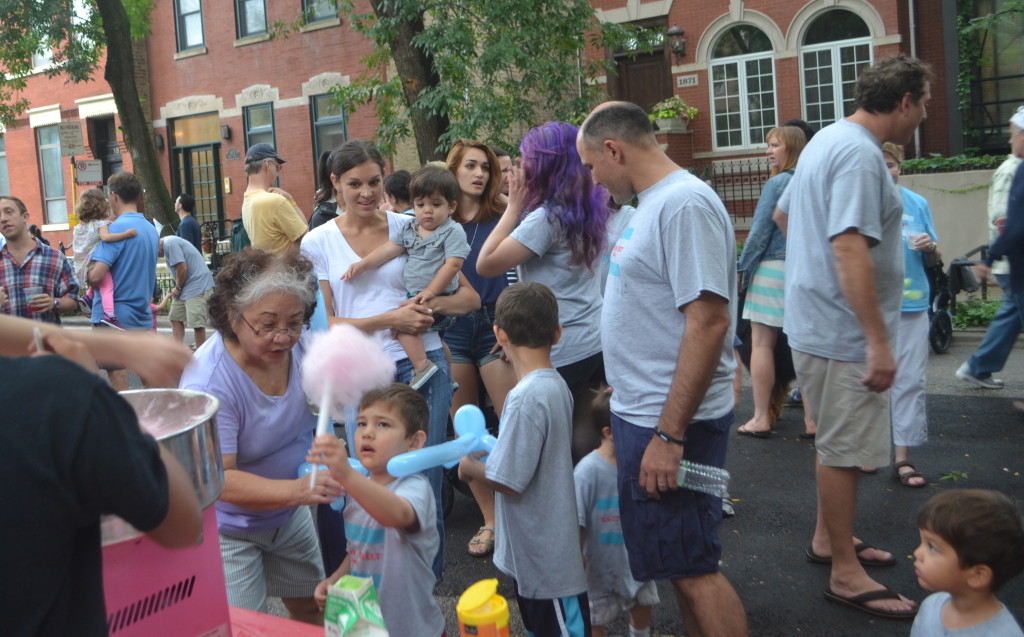 Emma Jane's craft corner…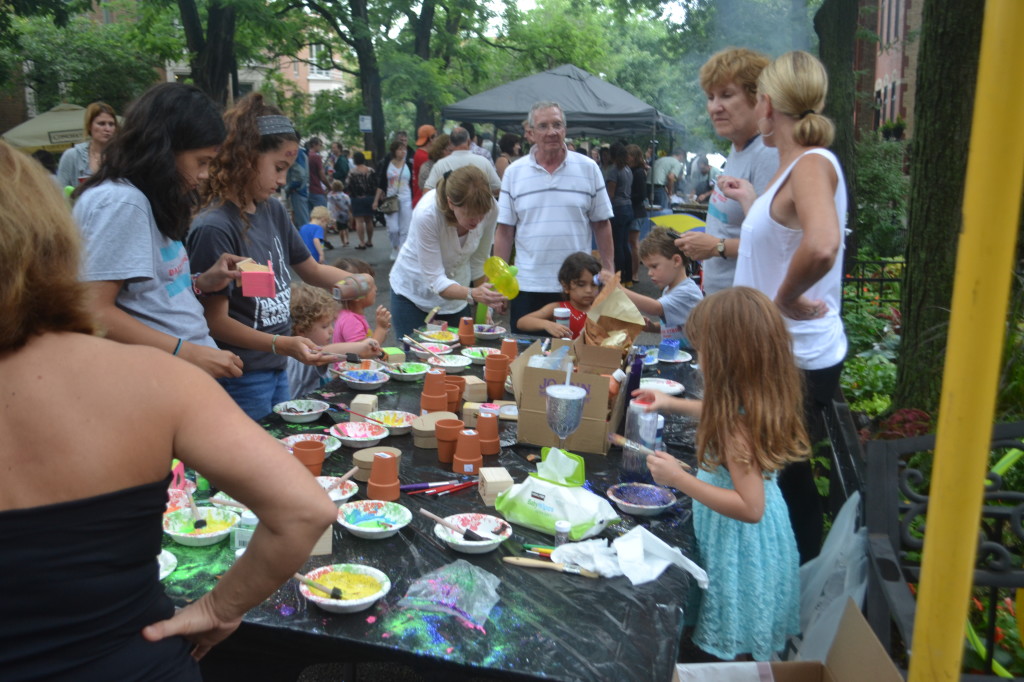 The band…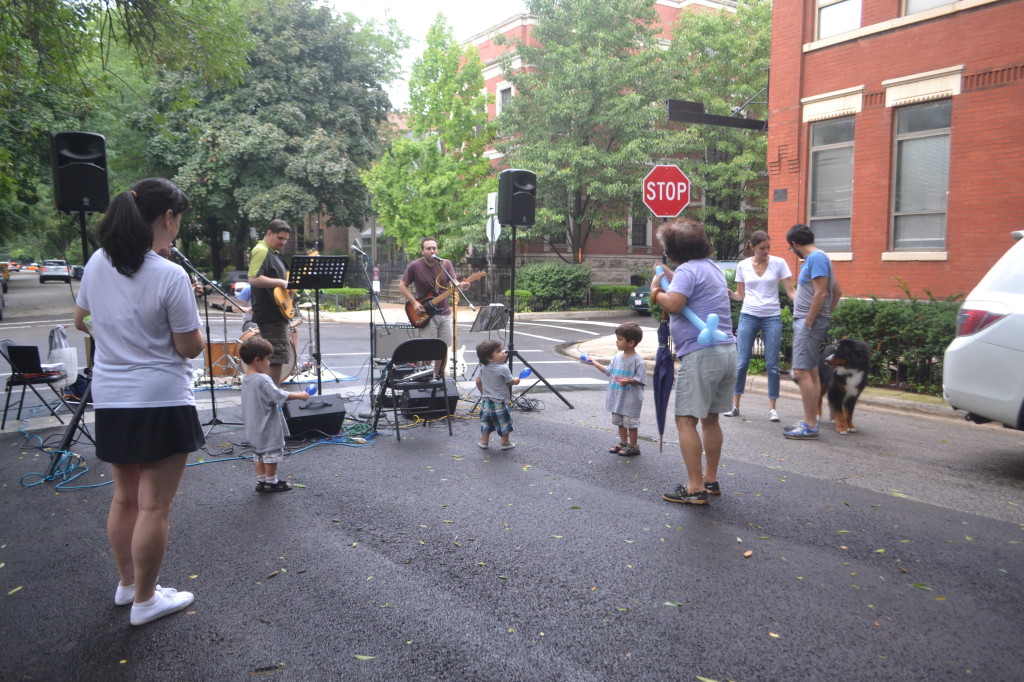 The ice cream truck, generously donated by The Cavanagh Law Group…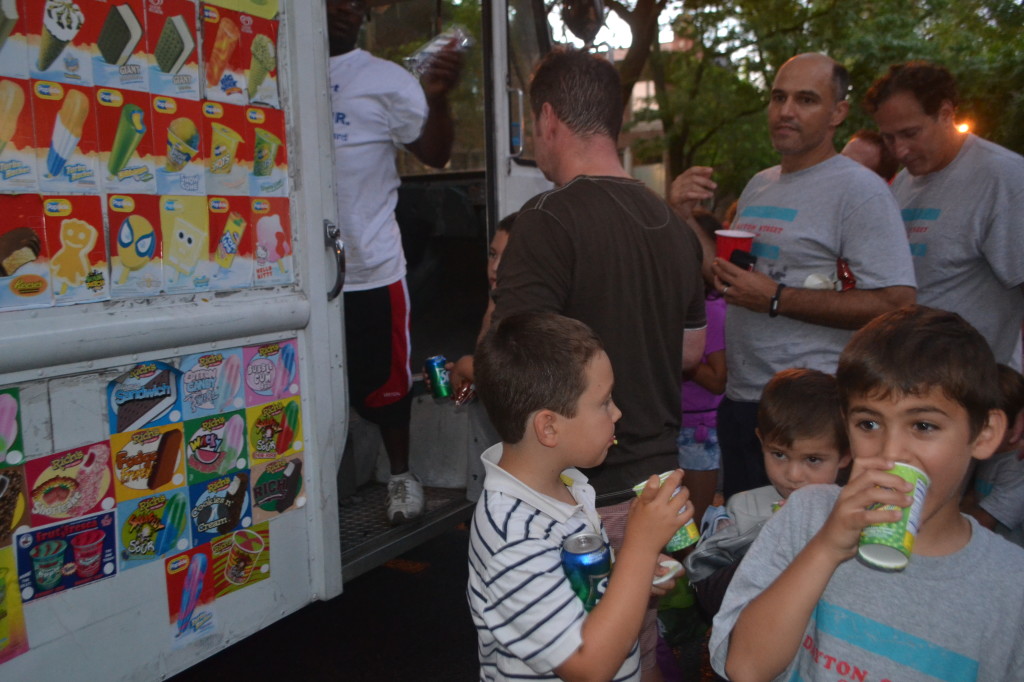 Neena's company A and N Mortgage donated these really cool glow sticks that changed colors when you pressed the buttons…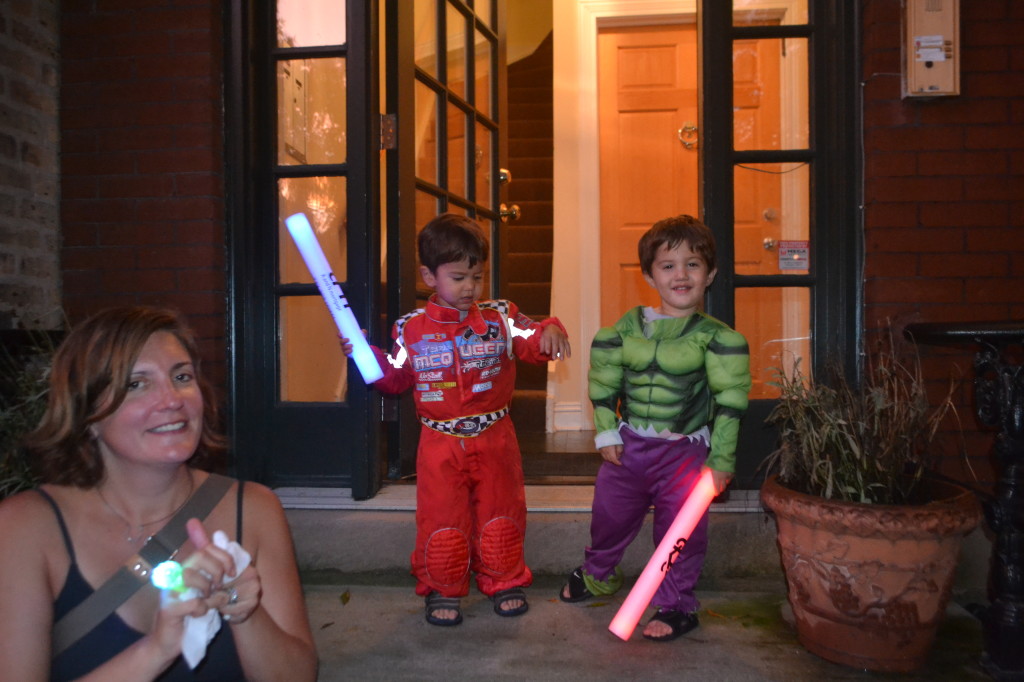 Yeah, that is the Hulk and Lightning McQueen. At some point the kids ran out of the house with costumes on. All the kids.
It was another great year. Susie Linker, you did it AGAIN!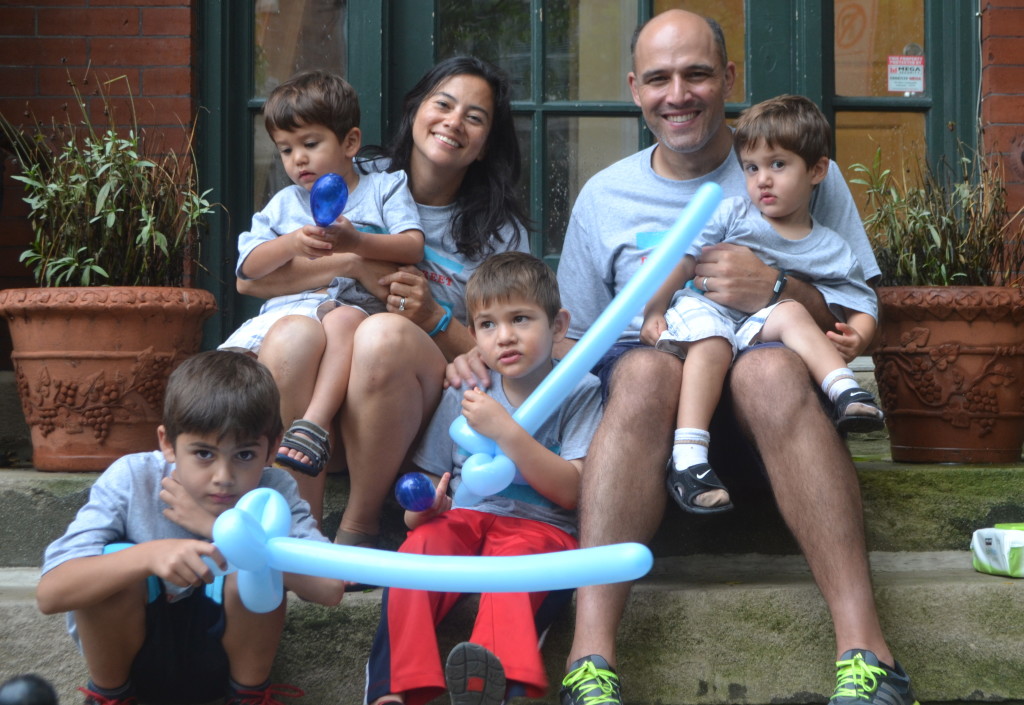 Pin It