The day after Mom and Lara arrived Adam and I had our first staycation ever.
We used hotel points to check into the Drake Hotel.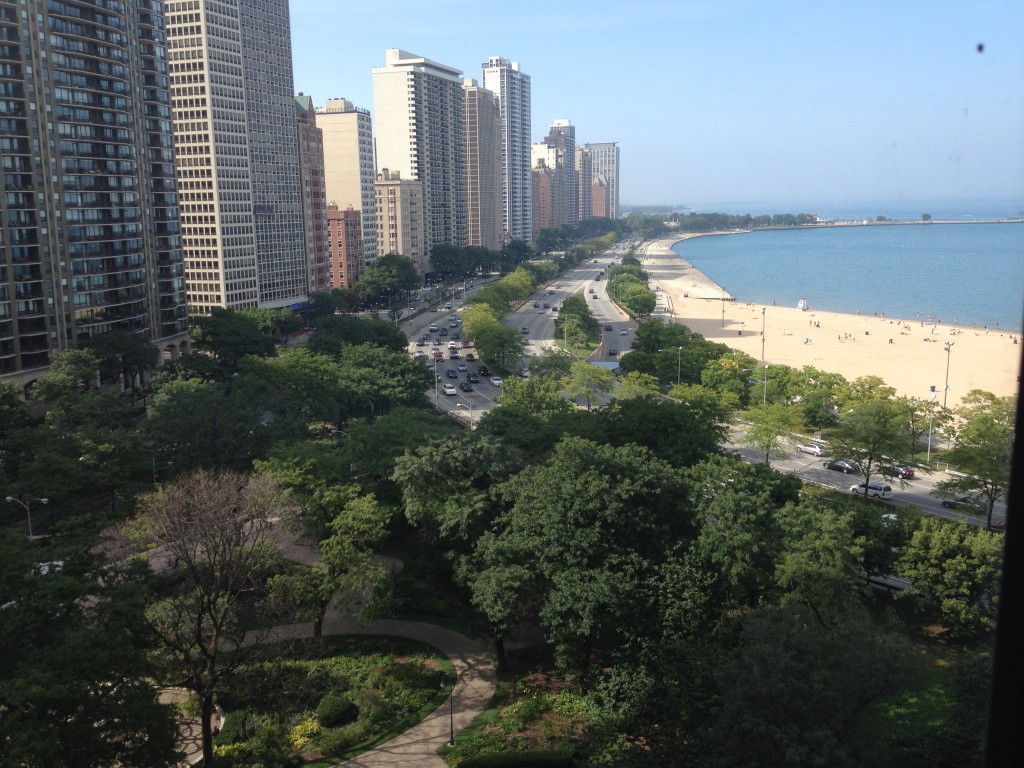 Not a bad view from our hotel room, eh?
From our hotel it was a few seconds to the running path. We used it twice. Last night we had loads of free time to wander the magnificent mile. We also went for drinks. And dinner. And we still have time for lots of sleeping. Normally to have a night out with a sitter means you get no sleep and pay for it the next day. For once I actually got 8 FULL hours of sleep. And no one woke me up in the middle of the night to go potty.
While we had drinks at the Ritz Carlton's new roof deck bar and dinner at Spiaggia, meanwhile Lara text us that they had "decontaminated the kids and had no major catastrophies except Sam urinating in a bath jet and Ben peeing on her shoes."
I felt awful leaving Lara and Mom to do all the dirty work. But when I came home it sounded like that had a good time. And turned into the old married couple that Adam and I had become. When one kid got to be too much for one person, they traded.
I asked one of the two of them to sleep in our bed in case the older kids woke up and got scared that no one was there. Mom and Lara fought over who would have to do it. Mom didn't want to because she was scared that bed might get her pregnant.
Pin It