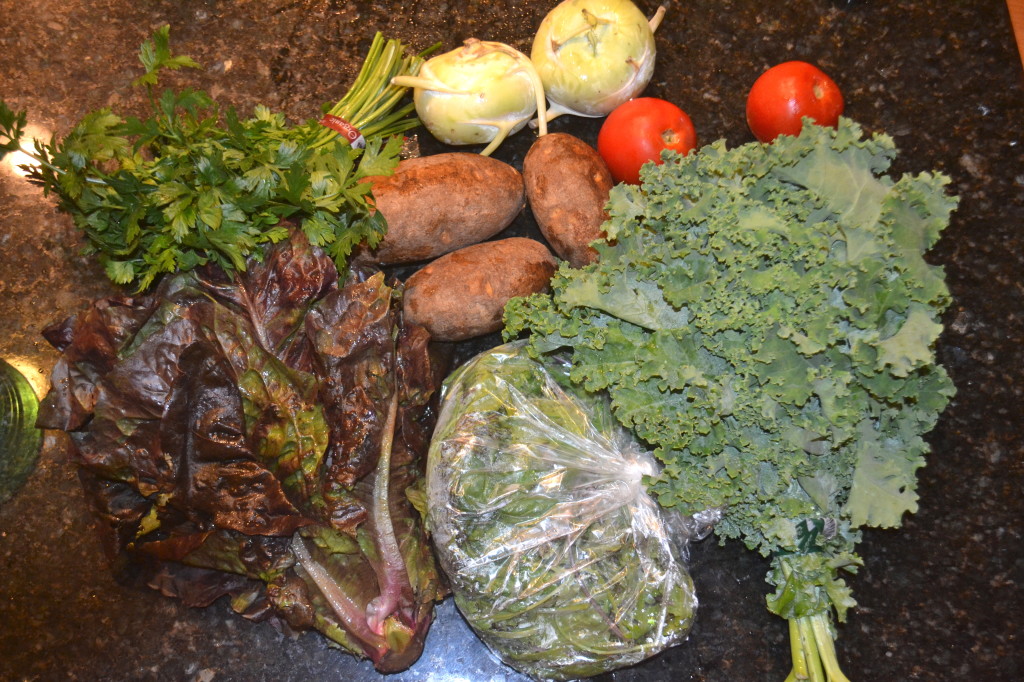 This week red lettuce, spring mix, kale, potatoes, tomatoes, kolrabi, and cilantro.
The first night the potatoes and kolrabi were diced, oiled, salted and peppered then roasted in high heat until gooey and crispy.
The spring mix was sauteed in garlic and oil and added to a thai take out we had one night.
Kale was paired with the mangoes my mother brought up for me last week for a delicious Kale and Mango Salad.
Cilantro was chopped up and added to avocado for a lovely guacamole.
Finally I chopped up the lettuce and tomatoes into a salad.
Pin It