Adam and I attended our first Mexican Wedding last night.
It was the son of Adam's secretary, Paula. Paula and Adam have been working together for 13 years now.
Paula's son is Paul and he married Brenda. Brenda's background is half Pakistan, half Mexican, all Catholic.
The service was in this beautifully ornate church, done in the grand style that only Catholics can do, with stain glass stories in every window and steeped in the traditions of robed priests, eucharist and lots of kneeling.
Whenever I enter a place like this, it makes me think of how old the religion is, and how little has changed in the church. How godly it must have been to enter these sacred spaces, to hear the beautiful music before things like radios existed. Adam and I have not been married long by any standards, but still I felt the gravity of the ceremony having been through it myself a mere eight years ago. It is one of the most important decisions you'll make in your life and any time I get a chance to witness such an occasion I feel honored to be there.
Paul and Brenda already have a son together who is between the twins and Ben's age. I always felt like I related to Paula on an equal level but seeing her young son with a kid my kids age slid us right in the middle of the two generations. All of a sudden felt myself empathizing with Paul and Brenda as well.
In fact the whole wedding was that. Before I thought we were all so different, but by the time the night ended I realized we are all the same. We all want to find love and happiness. We all want to have kids, be a father or mother of the bride or groom, have our friends celebrate these milestone moments with us.
Even though the rituals may be different, the meaning behind them is the same.
Having said that, there were some really interesting different rituals.
At one point they stuck a apron on Paul and people lined up (mostly for Paul!) to stick money on the bride and groom in exchange for a dance.
I never saw that before!
And until last night I thought the Jewish chair dance was the most unsafe thing I'd seen at a wedding. But the Mexicans had us beat. Here they stand the bride and groom on chairs with good friends holding them tight while throngs of men and woman holding hands try to run into them and topple them over!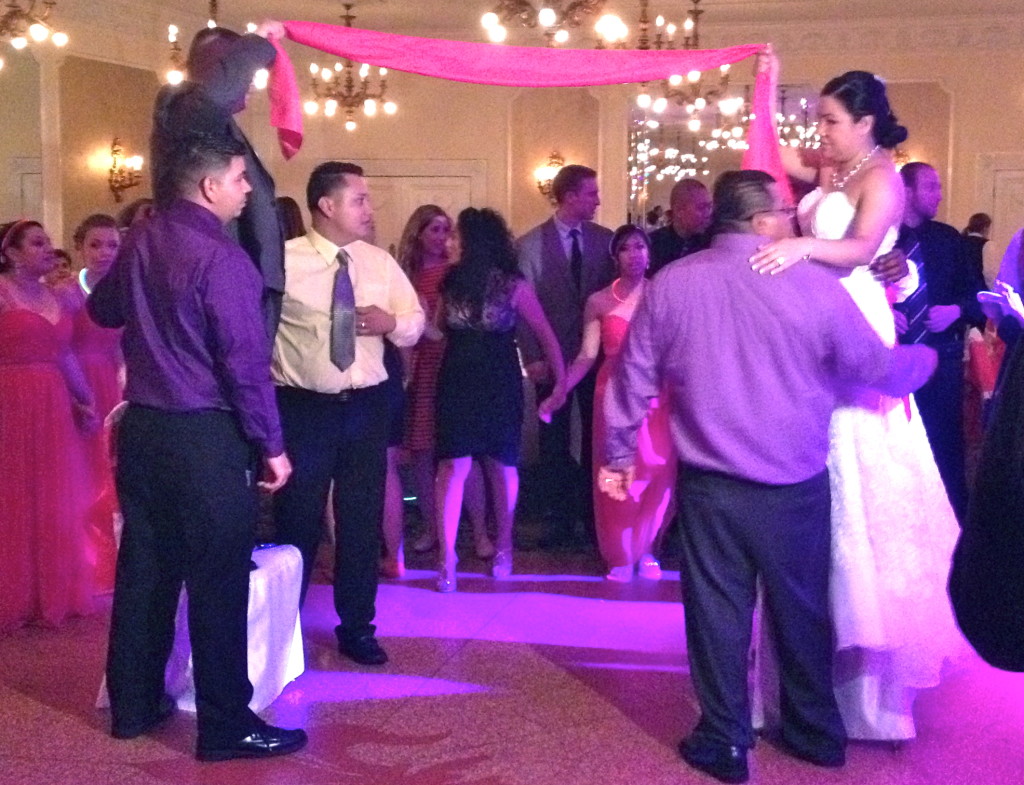 Even though it was too late to take the kids, we brought them back four little candy boxes that you could fill on your own at the end of the reception. In a way we got to celebrate again the next day with the kids too!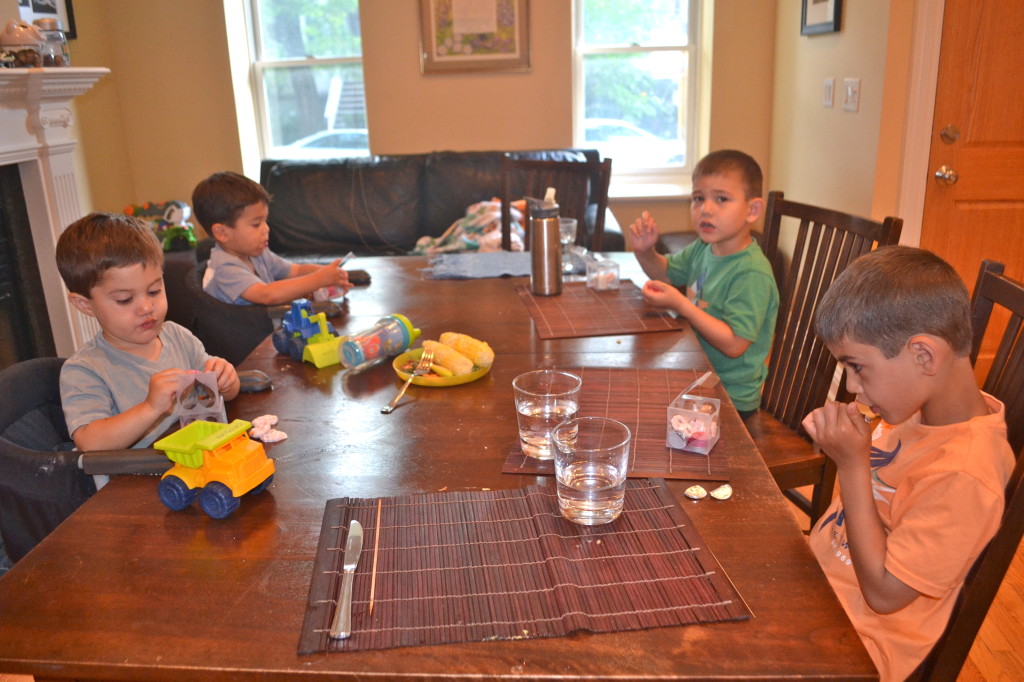 Pin It