Today we left thawing Chicago for sunny California.
Traveling with four kids has been something I've been nervous about since our last (and first) attempt at traveling with four kids.
After a tense moment at the security line when the twins were about 6 months old, Ben was 3 and Jack was 5 I put us on a travel ban until further notice.
I won't bore you with the details but it ended with Adam getting felt up by a stranger, me with a twin in each arm and Ben getting naked all at the same time.
Okay, the stranger was the TSA guy, but with both our our hands tied, no one could stop Ben from decided at that moment that clothing was optional.
But this trip was an opportunity that was too good to miss for thrifty Nikki.
Adam has wanted to visit his sister for years but these baby making years have kept us grounded.
This week is Jack's spring break. Also Adam has a conference in LA, where his sister lives. Her kids also have spring break. Adam's company can help cover some expenses and with the twins turning 2 next month we still have a small opportunity to travel without paying for 6 tickets.
So, here we are! On our way to LA.
We packed so light we surprised ourselves. Of course, tonight before blogging realized I forgot the twins jammies. Who knows what else!
One thing I'll say about traveling with Adam is that, even with 4 small children in tow, he still does it in style.
Here is our ride to the airport…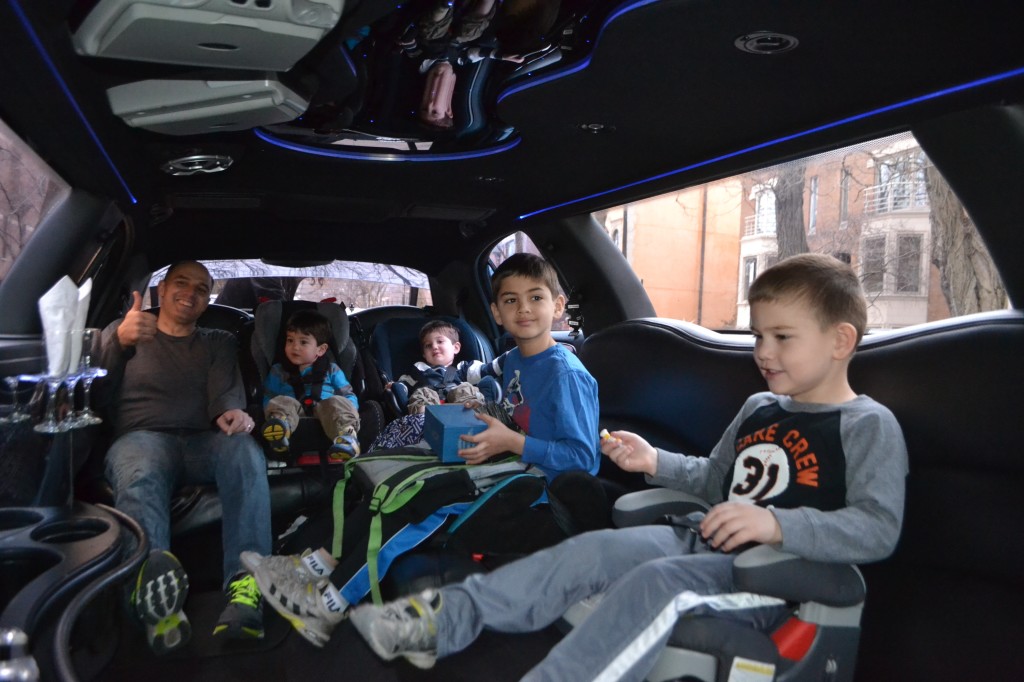 Our kids have taken more limos in their lifetime than I had by age 30!
The plane ride went surprisingly well. The older boys can be distracted by movies, snacks, and busy books. We had to jump through a lot more hoops for the twins but let me pass on one tip my friend Margie gave me – stickers. Lots of stickers.
We had another snafu at the car rental which was eventually resolved. Then at the hotel we were told our rooms would not be adjoining.
A vacation where I sleep in a separate room than my husband? No thanks.
At one point the desk clerk told me that whoever booked our reservation did not book them adjoining. I looked her straight in the eye and said, "Are you calling my mother a liar?"
My mother is my travel agent people. And I KNOW she got us adjoining rooms.
But in the end I couldn't complain when they sorted us out with adjoining room for every night but tonight. And for tonight they did us one better… Here are some pictures of our digs tonight…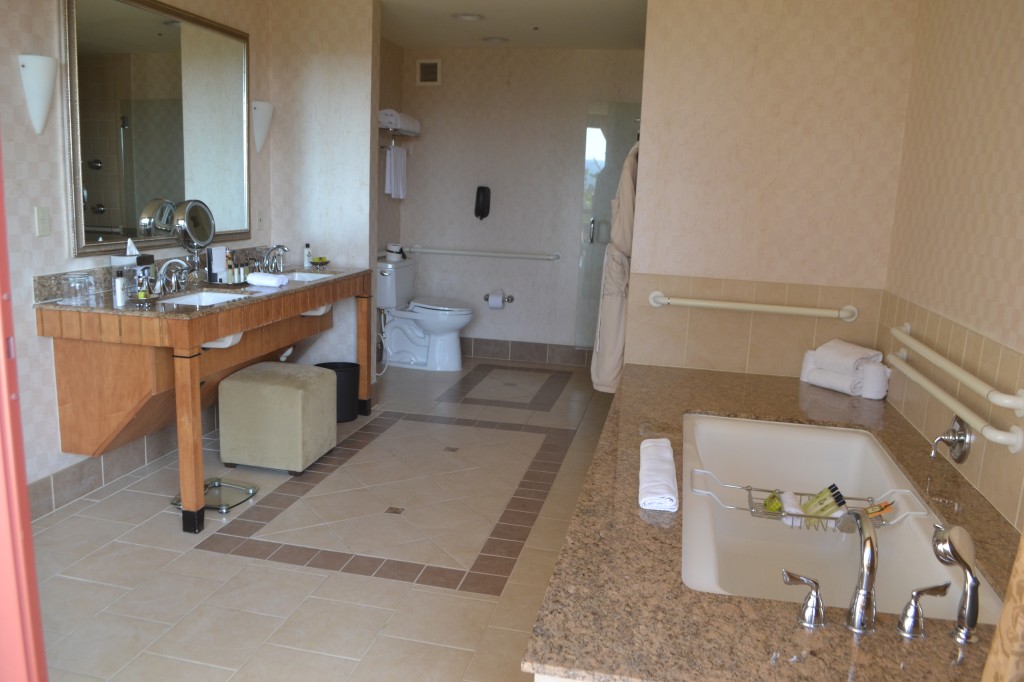 After checking in, we headed to the mall for a quick bite at the food court. Seeing a California style food court made me remember why I love traveling so much. It's so fun to be somewhere new and exciting! Even the food court was different! Of the 12 stalls, 6 were Asian. Now that is my kind of food court!
Bubbie and Grandpa Bill arrived in time to join us for dinner.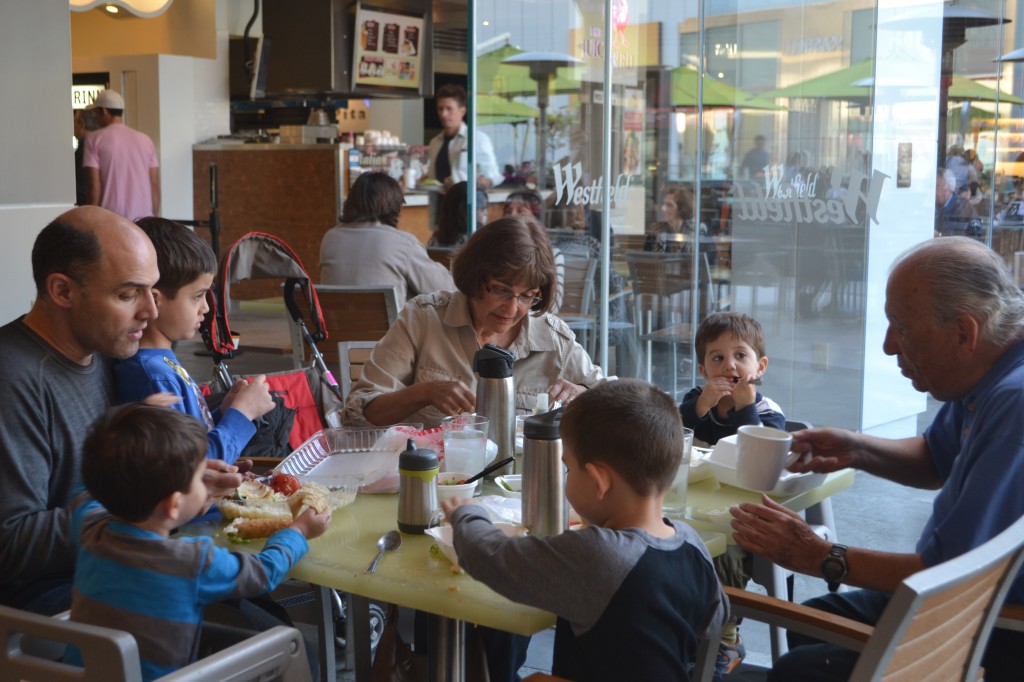 Afterwards we headed back to the hotel for bedtime were I sipped on my bottle of California Pinot in my hotel robe, watched Adam read to the older boys, and let myself feel very, very lucky in life.
Pin It