Everything old is new again!
Today I registered my other two kids at Explore and Much More. It's always been one of my favorite pay-to-play spaces in the city. And even though it has two floors, it is still manageable to watch three kids here.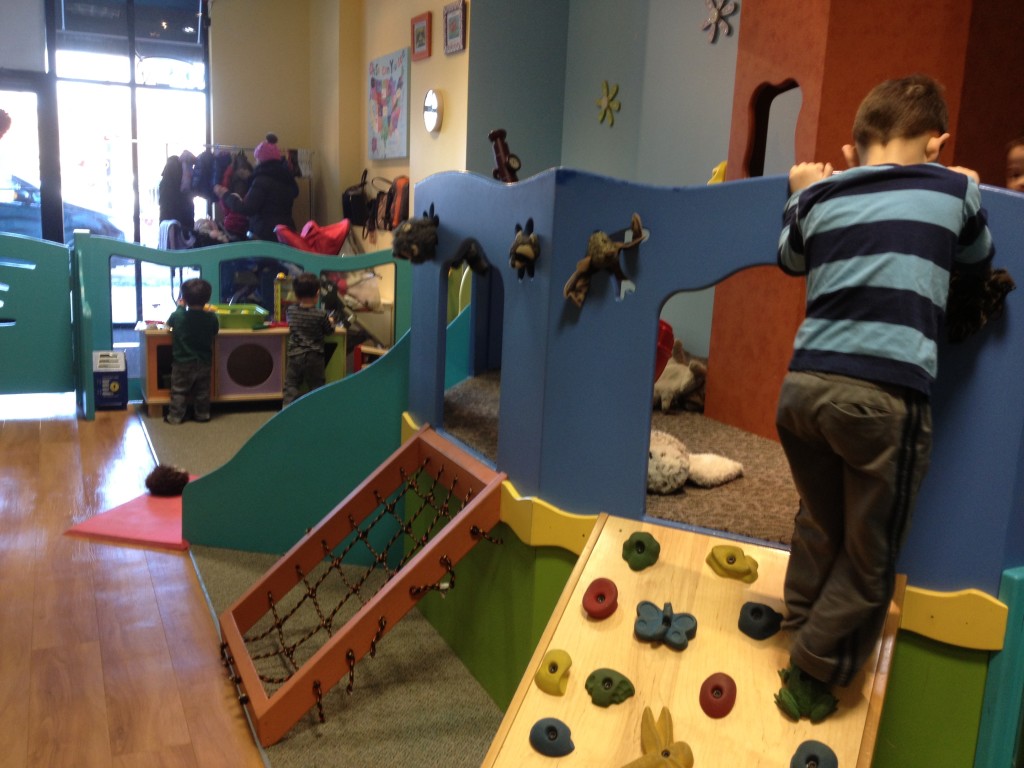 In fact, it's more like three floors with the loft upstairs. The ingenious loft creates many more play spaces for the kids and keeps it a lot more interesting.
I've decided to revisit some of the old indoor playgrounds I used to haunt, only to find most of them have shut down. I guess it's hard to make a buck in this sort of business.
Today the space was not crowded at all. I was pleased, but also worried. I don't want it to close like all the other spaces I used to frequent!
On Wednesdays they have a singer at 10:30.
Again Ben surprised me by being the only kids who remembered the singer's name and sitting nicely and participating on his own will. The twins participated too, but I think their 4:45am wake up time made them a bit glassy eyed by the time we got to singing.
Afterwards we went to Lulu Belle's Pancake House for lunch. They are now owned by the same person. Any day of the week you eat there and go to Explore and Much More, you get a 15% discount. AND if you go on Tuesdays, kids eat free (one kid meal per one adult meal.)
Pin It