Museum memberships are great for families like us.
If you go to a pay-to-play space, each visit will cost you around $10 per kid, and sometimes the play time is limited to less then 2 hours.
A museum membership often cost 3 times the cost of 1 visit, so if you visit more then 3 times in a year, you're saving money!
The cost of a family membership to the Field Museum is $110 for the year, that includes 2 adults and all the children in your household.
Plus museums often change their exhibits so you can see different things each time you go. Instead of being bored to our gourds in a bunch of kids toys, there is a chance Adam and I might actually find something interesting for ourselves as well.
Today we decided to check out the new Opening of the Vaults, Wonders of the 1893 World's Fair.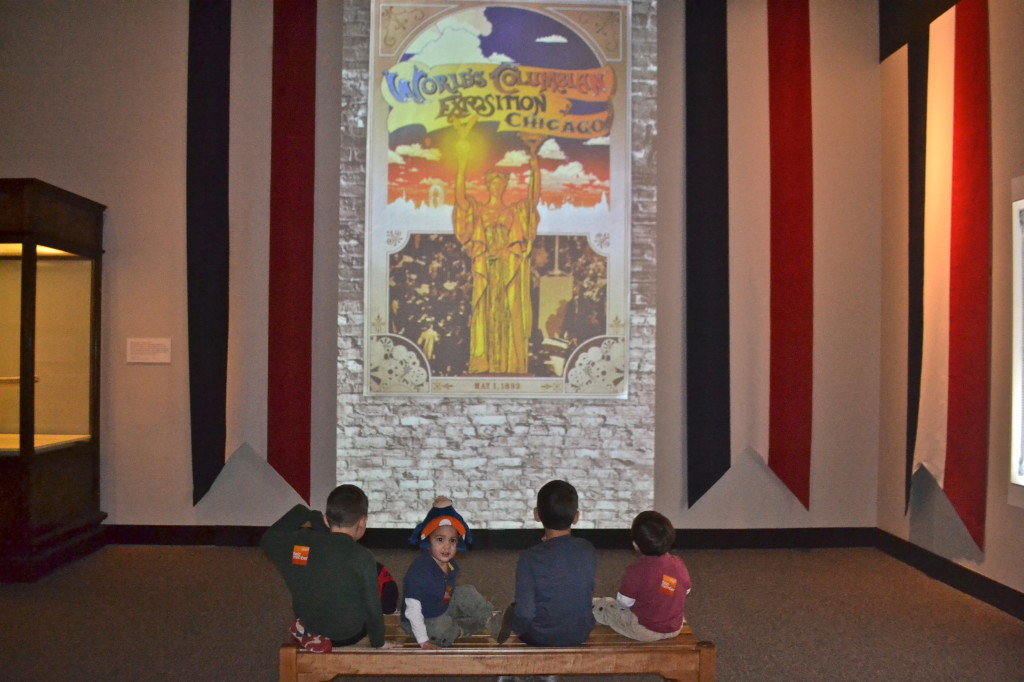 I'll admit it take a bit more work then just plopping your kids in a completely kid friendly play space, but I'm always surprised how much they find to do and how fun they find each visit.
And maybe, just maybe, they will learn something educational as well…
There are lots of interactive parts to every exhibit…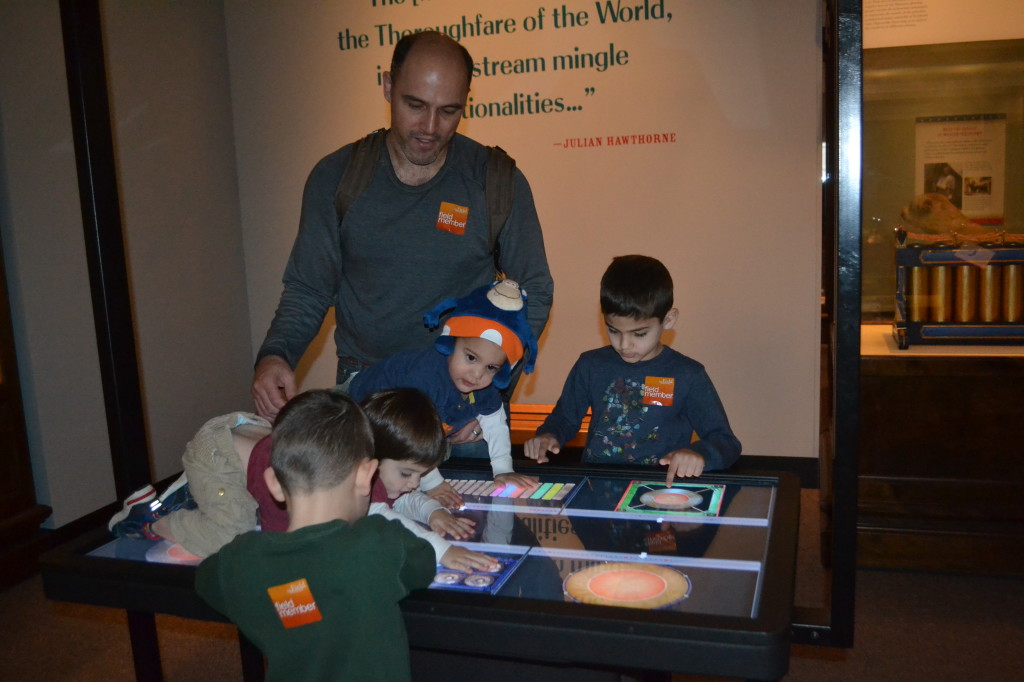 Even if sometimes they don't interact with them in the way the exhibitor probably intended…
This time around we took Adam to Evolving Planet, which has the most incredible journey of life on earth starting from 4.5 million years ago until the present. As you can see, Sam really enjoyed the part of the exhibit that showed where our species, the hominid, came into being.
Most people go to the field to see Sue the Dinosaur, but I find Evolving Planet ten times more exciting. I hope everyone reading gets a chance to see it if they haven't already!
Pin It