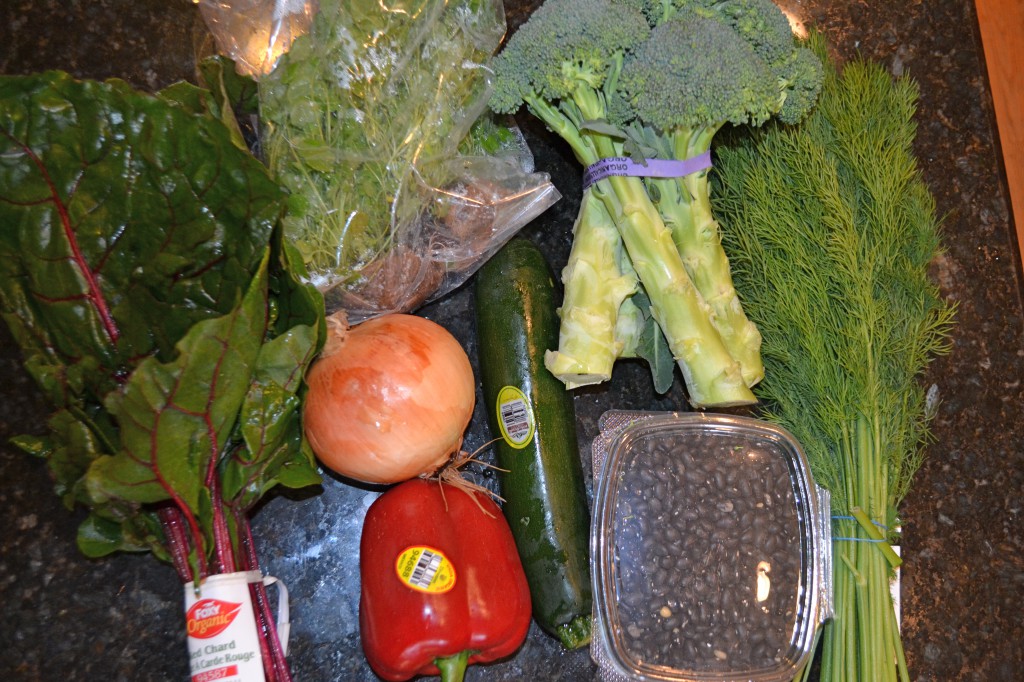 This week I received Black Beans, Onions, Chard, Zucchini, Broccoli, Watercress, Red Pepper & Dill.
The very next day I churned out a black bean soup in my slow cooker, using my slow cooker bible, Slow Cooker Revolution. It called for a ton of onions, so I used the one pictured above.
I was overwhelmed with the amount of dill I was suppose to consume this week.
First I made crab cakes  and threw the red pepper in. I was planning to use dill in the dipping sauce but ran out of time…
Next I used up more dill in a bean salad I saw online. Canned beans of your choice, celery, garlic, and a dill vinaigrette. And the shallots from two weeks ago! I'm still working through those.
I happen to have some pomegranate seeds in the fridge that went great with the watercress. Added crumbled goat cheese and some slivered almonds in a rice wine vinaigrette. And the shallots from two weeks ago!
Zucchini fries for all, dipped in a little store bought marinara.
Steamed Broccoli for the babies.
Finally we sauteed the Swiss Chard in garlic for a side on night.
Pin It