Jack put it best when he said, "Angelica is the best babysitter ever."
Yes, she is!
She showed up Monday night bearing Hanukkah gifts for the whole family. It's no easy feat to find something perfect for ALL six of us, but she did.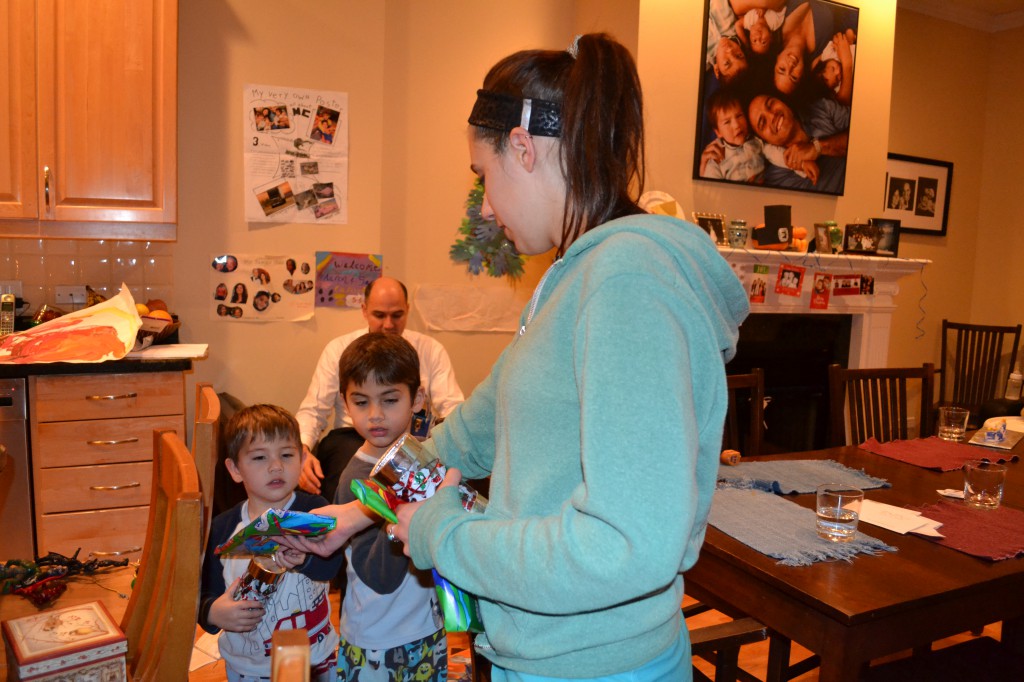 The boys got these t-shirts and onsies from a company she used to work for called Threadless.
From the top left, counter clock wise: For Jack, his favorite food – "Mac and Cheese". For our little chunker, Sam – "Runnin' Rhino". For Aaron, "The Day the Fire Brigade went on Strike". For Ben, our budding artist, "Crayons".
But there was more! Fannie May chocolates for all. Assortment boxes, chocolate snowmen, hot chocolate mix and mint melts. Mmmmm.
Thank you Angelica!
Pin It