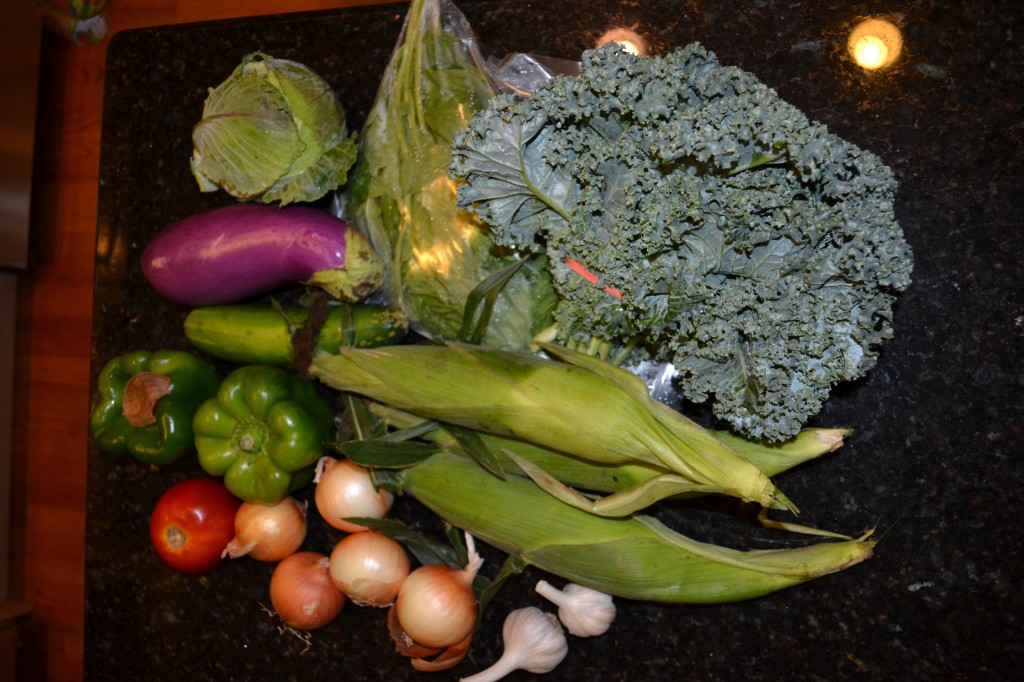 This week I received garlic, onion, a tomato, green pepper, cucumber, corn, kale, cabbage, chinese eggplant.
I was able to use the corn as a side dish and add the tomato with basil to fresh mozzarella the first night it arrived. Leftover basil was also used in various things throughout the week like salads or used with a blanched, oven baked green beans and tomatoes side dish.
The Chinese eggplant was put in a stir fry with the green pepper and garlic.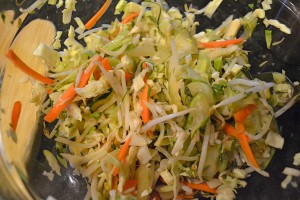 I still struggle with cabbage when I get it from Fresh picks. They seem to send it often and it's not something I normally buy from the supermarket. After consulting my Chinese cookbooks, I decided a nice cabbage salad would make a great accompaniment to the eggplant dish, chicken stir fry and brown rice. I was able to use the cucumber in this dish as well. It had pickled carrots, shredded cabbage, ribboned cucumber, scallions in an asian sauce.
Kale was made into an old favorite – kale chips.
Onions went into my Bolognese sauce and the garlic gets put piecemeal into many different dishes.
Pin It