And, as soon as they arrived, they left.
But not before we fit one very full, very fun day in.
Unfortunately this visit Bubbie wasn't able to join us as much as she usually does. Grandpa Bill was in the hospital having surgery on his back.
We started the day at the hospital, visiting Bubbie and eating a quick lunch together.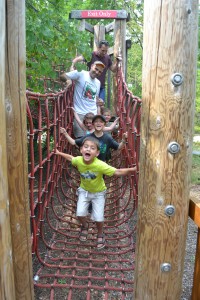 Afterwards we headed to the Morton Arboretum. It was a hot day out so we covered all the areas for kids that included water – the tadpole pond, the stream. Then we headed over a big open field and played a bit of soccer. Then finally to the Tree House exhibit.
But the day wasn't over yet!
As soon as we arrived home, the second babysitter arrived (you need at least 2 sitters for 6 kids!) and we headed out to the Brown Trout Restaurant. It touted "sustainable" food, the new catch phrase in fine dining. It was delicious. I highly recommend it. I heard about it from Pam, who told me kids eat free from 5-7pm. Think we'll have to go back with them next time.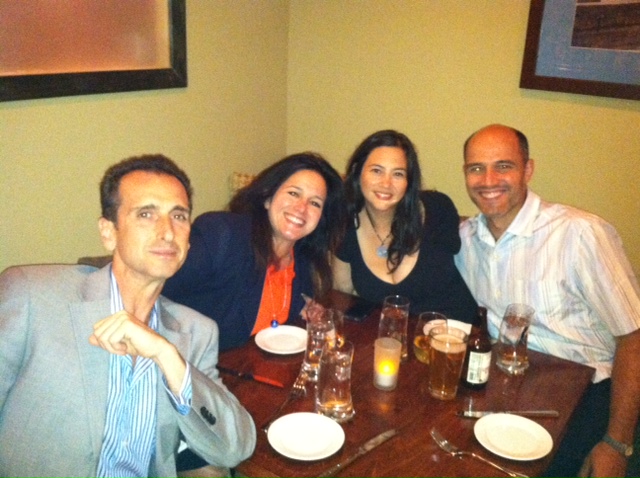 Full day, it's almost midnight and I think I hear one of the twins crying so I'd best sign off.
Pin It