Today was Adam's 43rd birthday.
Unfortunately it fell on a work day, so we didn't get to celebrate the life of Adam all day long. In fact, he had to leave for work this morning before 8am to start his first conference call. But he was able to sneak out early, a bit after 5pm in order to see Jack's baseball practice.
In the past birthdays have been a chance to plan elaborate, fancy, self indulgent treats for ourselves. But now with so many kids we ended up getting Potbelly's to go and picking up some Mandy B's cupcakes.
We ate dinner together, Adam with a kid in the baby bjorn and I had one on a boppy breast feeding as I ate at the same time. Jack and Ben were bribed with chips to eat their sandwiches.
You'd think with all the kids limiting how much Adam could treat himself for his birthday he would be quite depressed by the situation. Especially since I know in the past that birthday's have always been a time of reflection for Adam.
But not Adam. After the birthday song was sung and before he blew out his candle, he looked up around the table at his big family and I swear I thought I saw his eyes well up with happiness.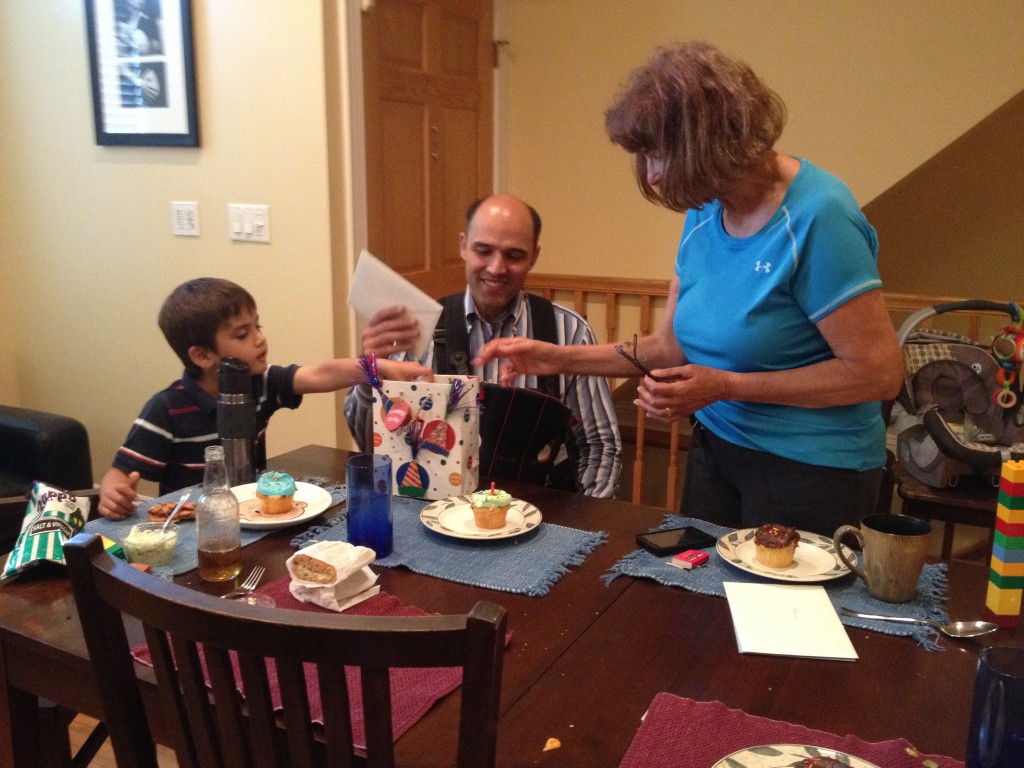 Pin It