This fall I turned into the ultimate soccer mom.
Last year, after Jack's first year of soccer on the Fresh/Soph team, we signed him up for travel soccer. This meant instead of just soccer in the fall, he would play year round.
His skill improved dramatically, and he was able to get a spot on his high school's JV team this year.
So after seeing the progress Jack made, we decided to have the twins try out for soccer as well.
I made a few mistakes with the tryout, which hopefully my dear readers will learn from and not repeat themselves. Because the twin's school lets out later than most, the original tryout started at the exact time school let out. So instead of getting early dismissal, I decided to sign them up for the make-up tryout.
Unlike the regular tryout where they paired same aged kids 5 v 5 and watched them closely, the make-up tryout consisted of all age groups lumped together. My twins were with much older kids in a huge scrimmage. They were assigned opposite teams. Sam played his normal spot as a defender. And Aaron, who last year would score a goal most games, was asked to play defense as well.
Aaron didn't get a change to show off his striker skills. And unfortunately, Sam had a ball kicked over his head that hit the goalpost, then hit his back, then went into the goal. He unwittingly scored an own goal.
When we left the tryouts, Sam turned to Aaron and said, "I scored more goals than you for once."
The performance did not win them a spot. I was really bummed about it and blamed myself for not going to the regular tryout. I really felt they had enough skill to play travel. They spent many years playing soccer and had lots of extra soccer coaching.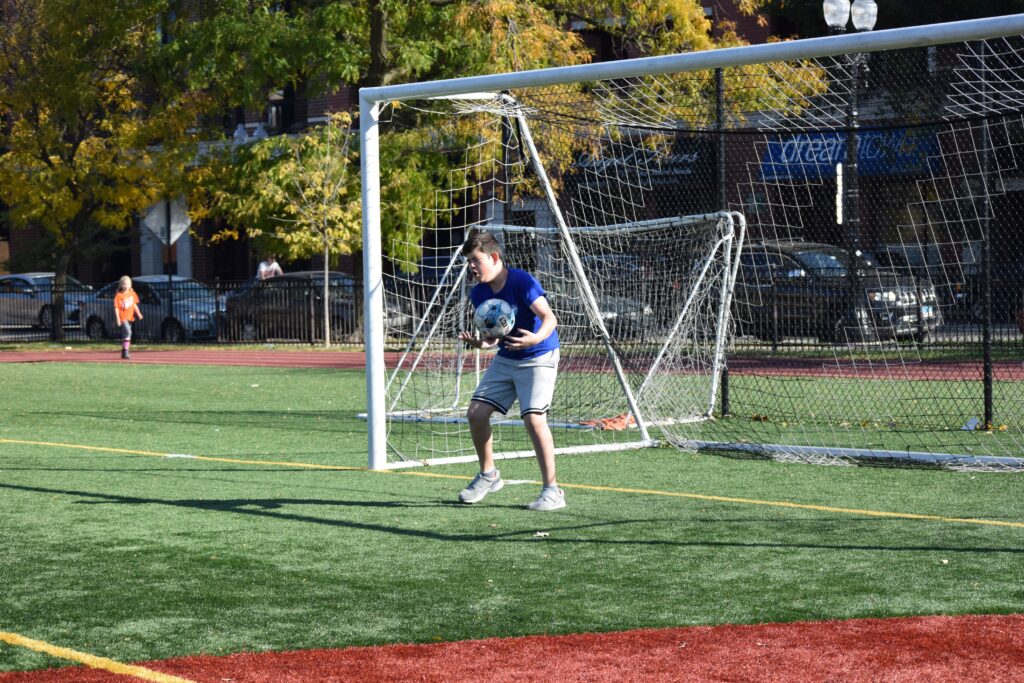 Then later another email was sent out asking if people wanted to try out for the extra team, which is below travel soccer but above community soccer. I took them to that one. The head coached followed them the whole time and asked Adam if they were just interested in extra or did they want to play travel? Adam said they would be interested in travel.
This time, they made the travel team!
Also, this year they are old enough to play for the school team as well.
So the last few months Jack and the twins have had practice or games almost every day after school. I've been shuffling all over Chicago with our minivan full of snacks, shin guards and water bottles.
It's been wonderful. As many moms with older children have told me, what you miss most when the kids grow up is all the games or track meets or whatever your kid is competing in. So I'm relishing every game, no matter how many, because I know that it will all be over too soon.
Pin It