How is everyone settling into quarantine?
For Chicago, it has been 5 weeks.
It feels like the 5th month that I gave birth to any of my kids.The excitement of the new situation has died down, the casseroles and sympathy have stopped rolling in, but you are still just as, if not more, exhausted as before. And now being alone in your new reality is really starting to set in.
This past week three of the kids had Spring Break. It was helpful, as the one kid who didn't was my special needs kid. Being able to devote all my time to finishing his work is a full time job and I was glad this week to be able to cover it. One day we started at 10am and by 8:30pm we still had one more thing to do!
Most days can feel like Groundhog day in the house. Which makes every little event that happens a big deal, a marker to show that time is indeed moving on.
One night we got a delivery from our friend who owns Geja's, a fondue restaurant. He treated us to salads, cheese and chocolate fondue.
The kids were super excited for the special treat and, as a bonus, we got more kids hooked on eating salad!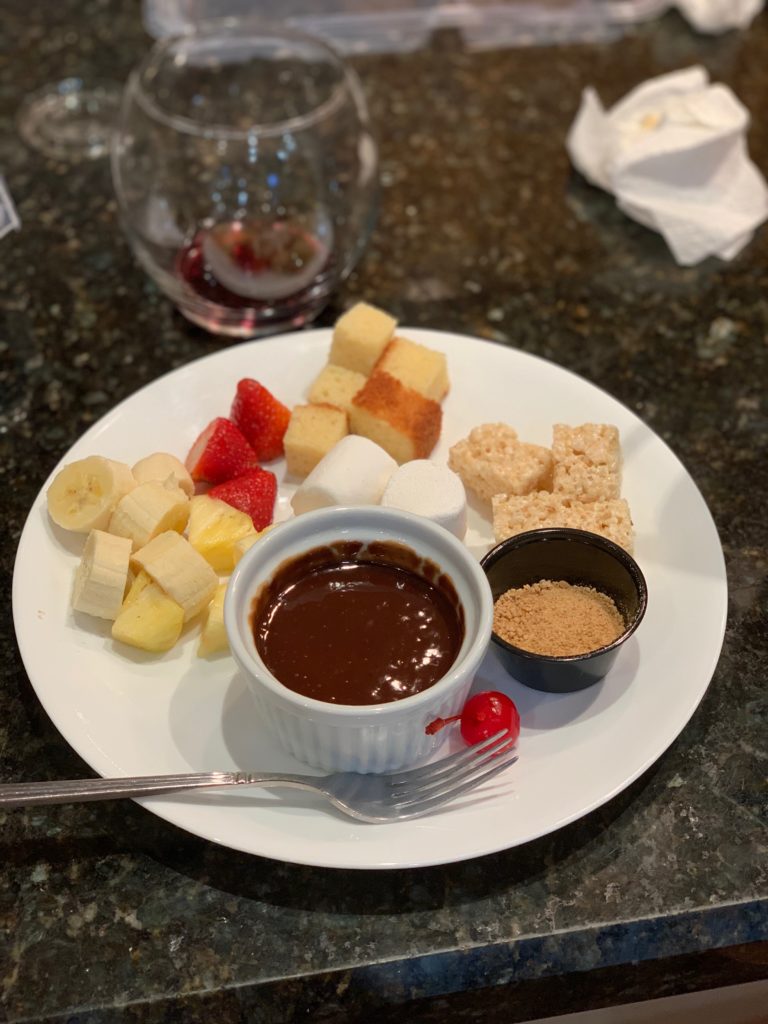 I've also been trying to cook new things. Every time I go to the store I try to find something new or different, mostly for Ben who loves trying new things.
We celebrated Passover last week. I couldn't find a Shankbone so skipped the Seder plate. Also, no brisket or turkey breast so we ended up with Flank Steak with a gremolata sauce. And we bought the last box of Matzoh, which happened to be everything flavor and gluten free. But hey, like the Jews in Ancient Egypt, we had to be flexible with our food.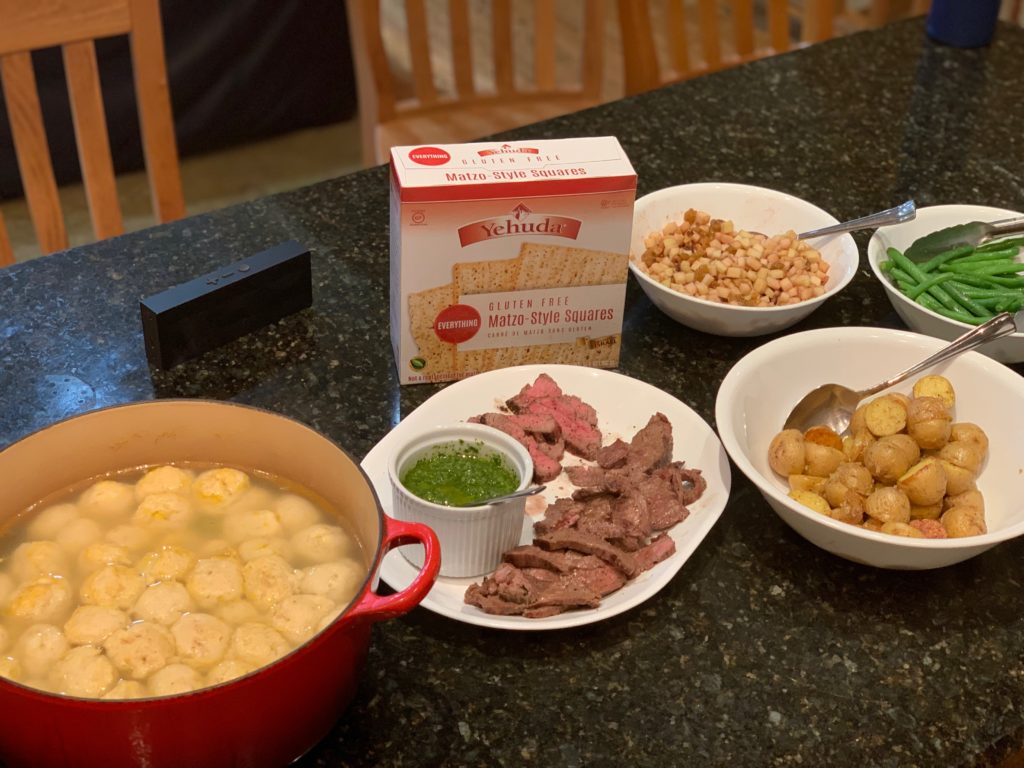 I've tried a few other new things too. Chinese lettuce cups….
English meat pies….
Swordfish with carrots and chimichurri…
We've tried our best to keep the kids off screens and interacting with us. Adam has been good about getting them to read to him most days.
One day it was nice out so we set up the bags and giant jenga.
Some of the kids did an impromptu work out.
In fact, daily workouts have been a big thing for the three younger kids…
One cold day I managed to get the kids out for a walk with the promise of hot chocolate afterwards. They are scared to be outside so mostly we stay indoors.
Sometimes we do workout videos.
Sometimes the kids workout on their own.
We've done more puzzles.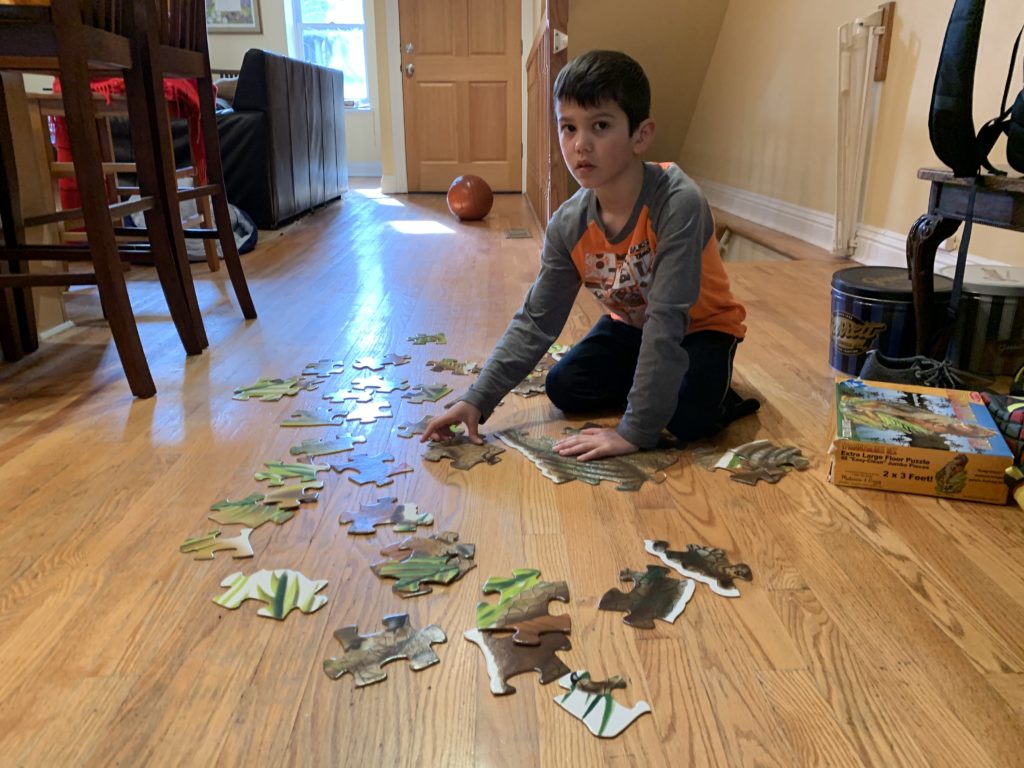 Lots more puzzles.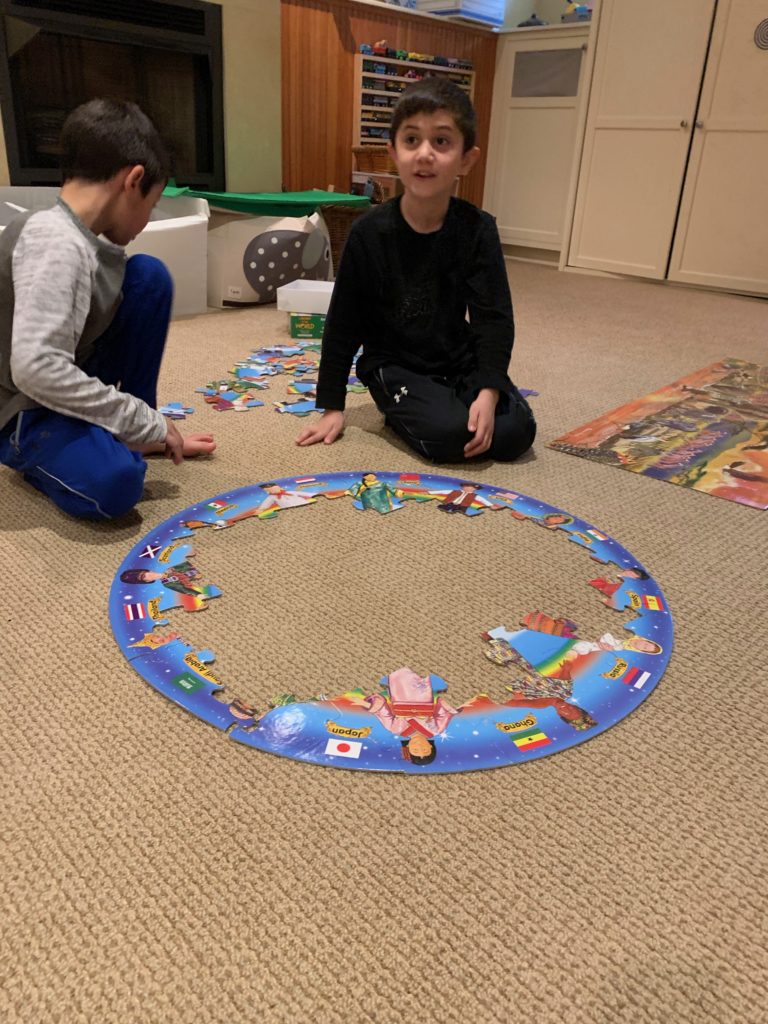 Or board games.
And really just coming up with any old game that keeps them busy and engaged.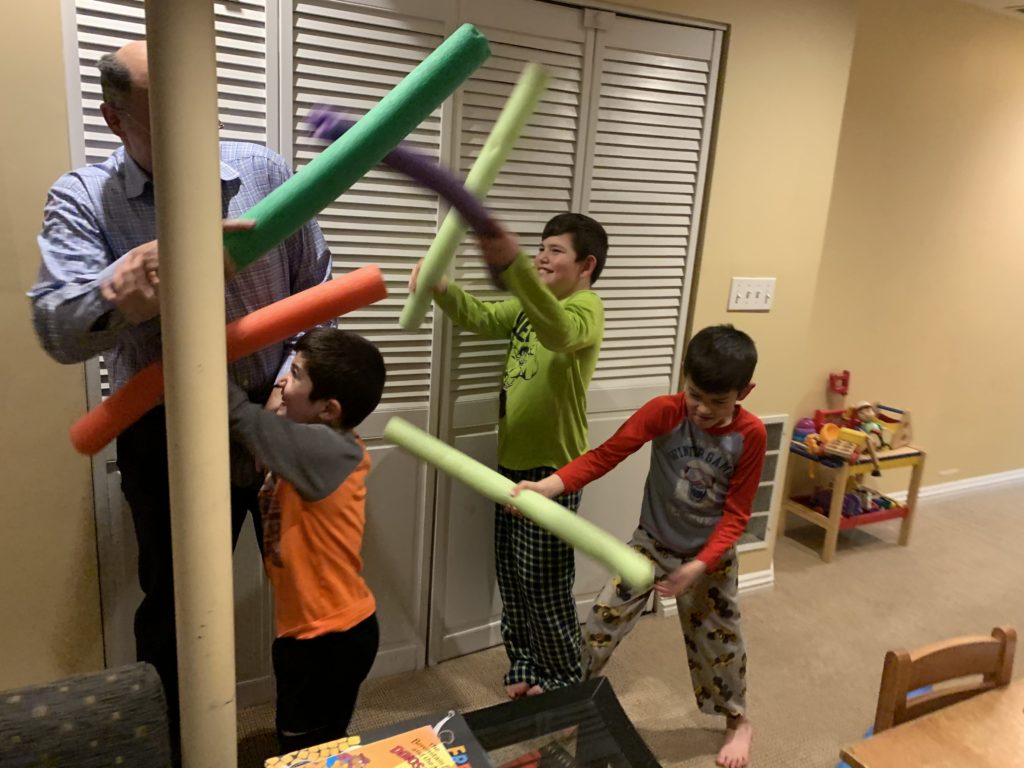 I read today that New York is keeping their kids out of school for the rest of the year so I'm bracing myself for that inevitability as well.
Hope everyone reading is staying safe, is healthy and keeping their sanity in check. Look forward to seeing you – face to face – on the other side.
Pin It