Sam has shown renewed interest in his collection of army men.
In fact, during the strike the kids were so tired of their electronics they actually started to play together again.
It was beautiful to see.
They spent days building different forts and having play fights.
And, while all this was going on, one of Sam's tooth fell out.
As you may remember from previous posts, the tooth fairy always leaves a scavenger hunt that leads to the tooth fairy money.
And she likes to theme these scavenger hunts according to things the kids are interested in at the time.
Like army men.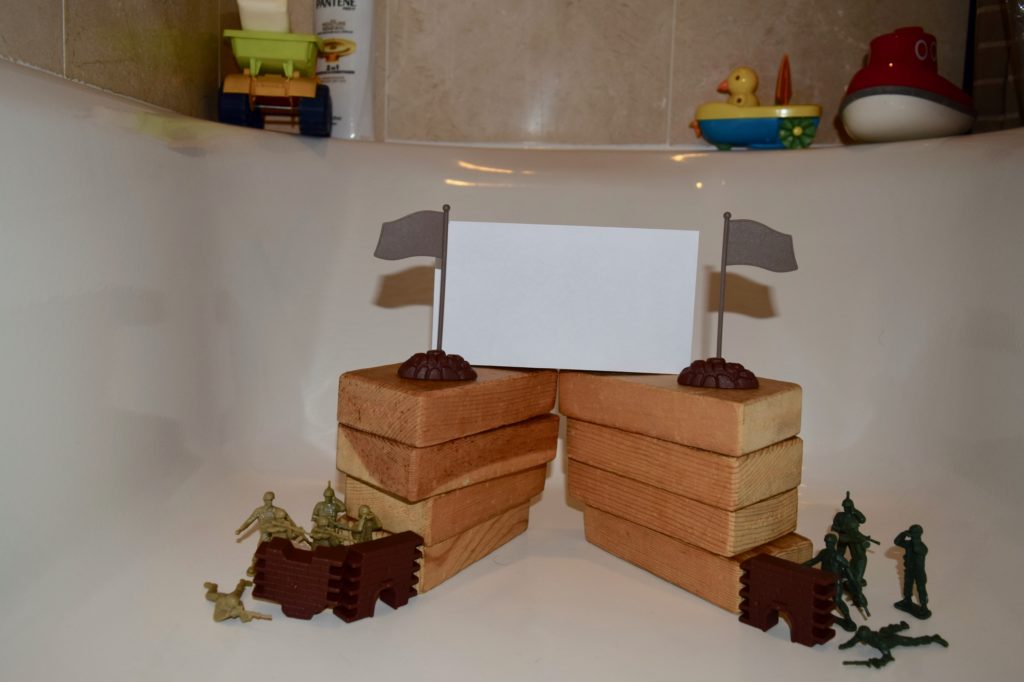 It was absolutely adorable to watch him find all the different scenes that the tooth fairy set up for each clue.
Pin It