Jack officially turned 11 yesterday.
We gave him the option to pick where he wanted to go out to eat. Usually the kids ask for Rainforest Cafe. But we also suggested the Safehouse, in continuing with the Spy Theme, or his favorite food – sushi.
Our little creature of habit decided to keep the Rainforest Cafe tradition going for another year.
It wasn't totally without change. When he sat down to read the kids menu he noticed that it no longer applied to him. That menu was for kids 10 and under.
So he asked for the adult menu. It was full of very adult type menu items which looked icky so we came up with a compromise. He would order off the kids menu but ask for an adult size portion. Growing up, but with baby steps.
Ben insisted we get blind bags from all the kids for Jack for his birthday.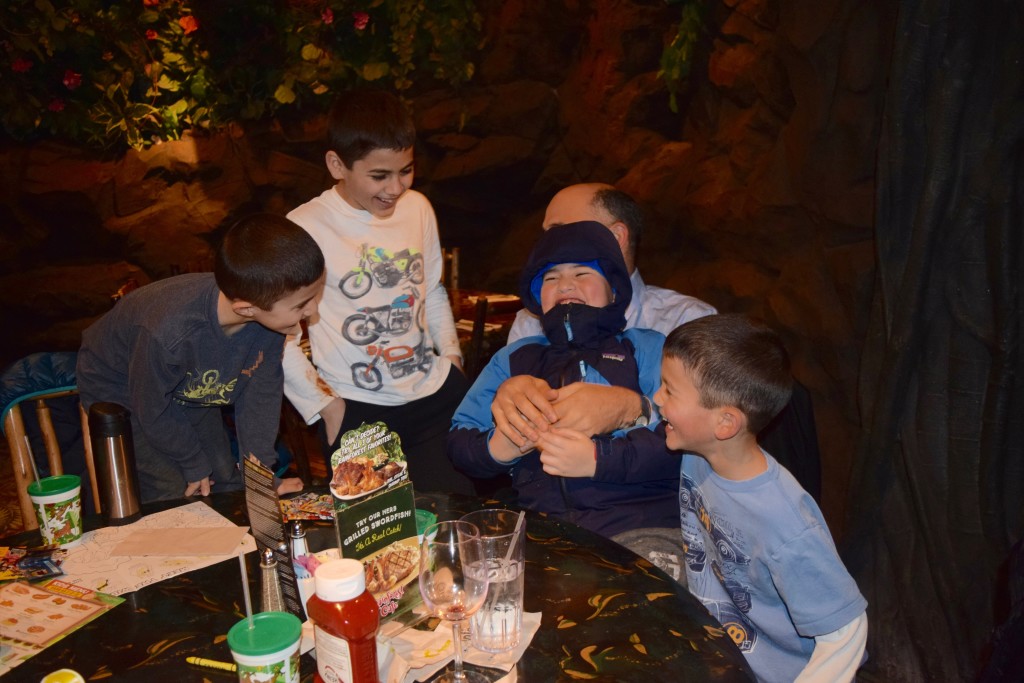 We kept electronic free by playing a game where the person behind you pretends to be your our hands.
Happy Birthday, Jack!
Pin It