For the past few years Lara and Mom have been coming to Chicago to help out at the end of August.
It is rapidly becoming one of my favorite times of year.
In 3 days I get 3 very different, but all equally important connections satisfied in my life.
First Mom and Lara send me off with my husband for a good night's sleep at a hotel.
Adam used out Hilton points for a fantastic stay at the Waldorf Astoria.
We rested, relaxed, and reconnected. We also managed to run on the lake both days.
In the evening, we walked down to the newly renovated riverwalk. We stopped for drinks at Bridge House Tavern and a Cheese and Charcuterie board that was so big we had to cancel our dinner reservations after eating it.
It was really nice to catch a glimpse of the city without the kids for once.
We saw a massive group of bikers pass by our hotel balcony Friday night, throngs of people out on Michigan Avenue, the Riverwalk, and in River North (where we stopped for a late night doughnut from Firecakes.)
Second, I got to see both of my families bond with each other, forming their own special relationships.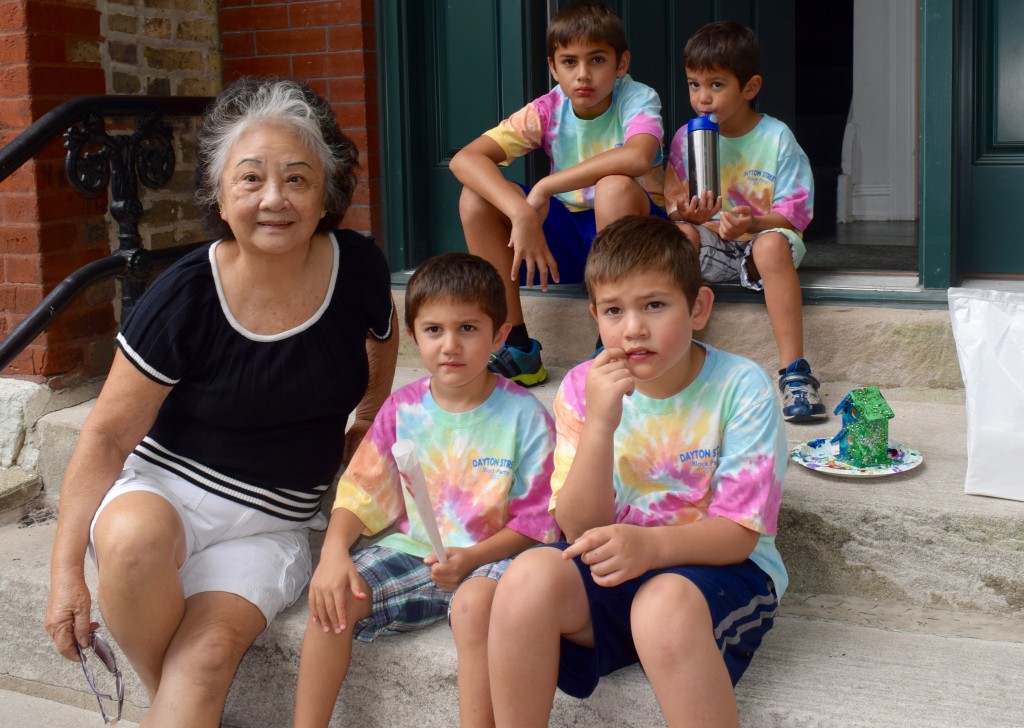 Lara spent hours playing with the kids.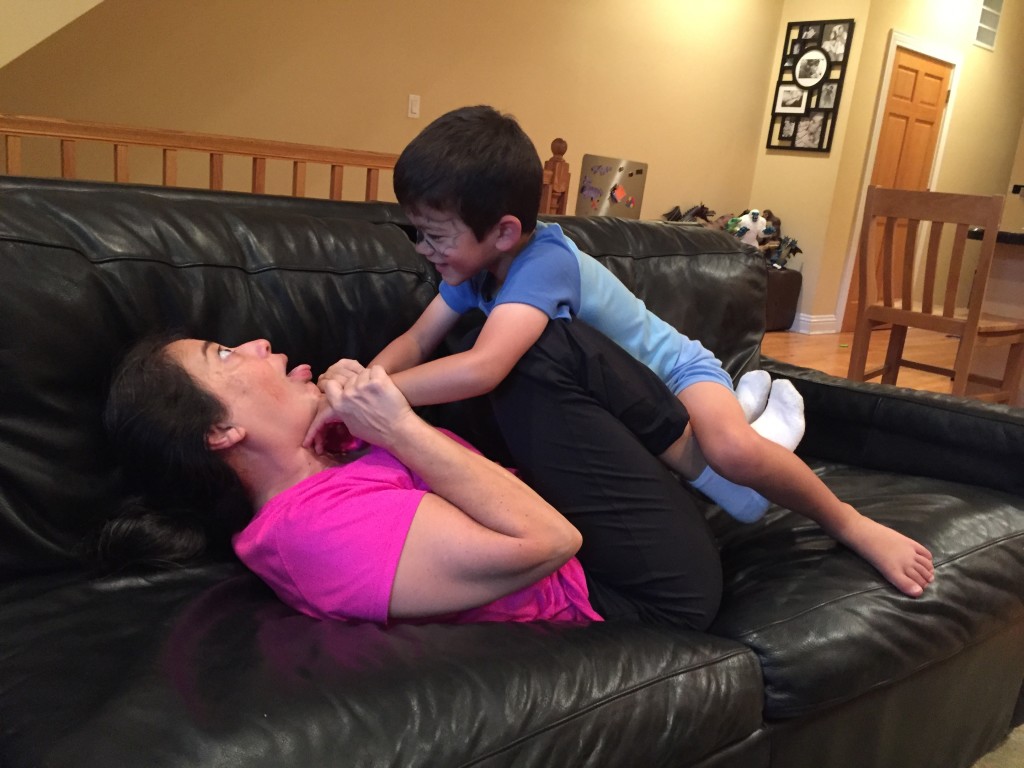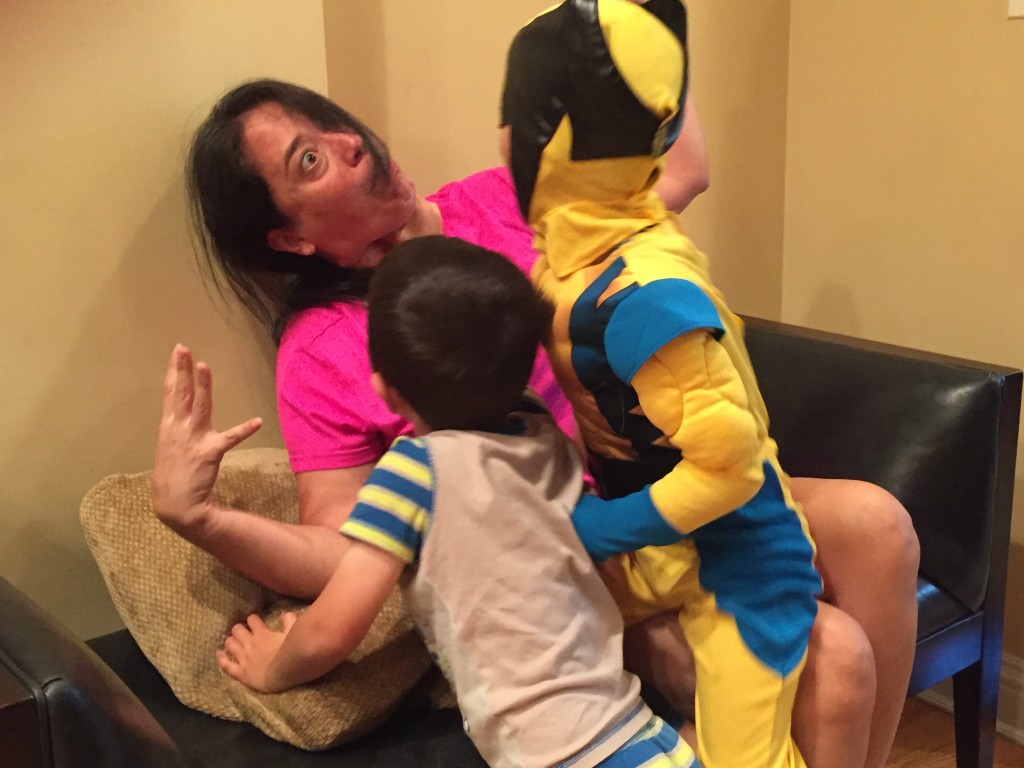 She also fixed drawers and sewed old sheets.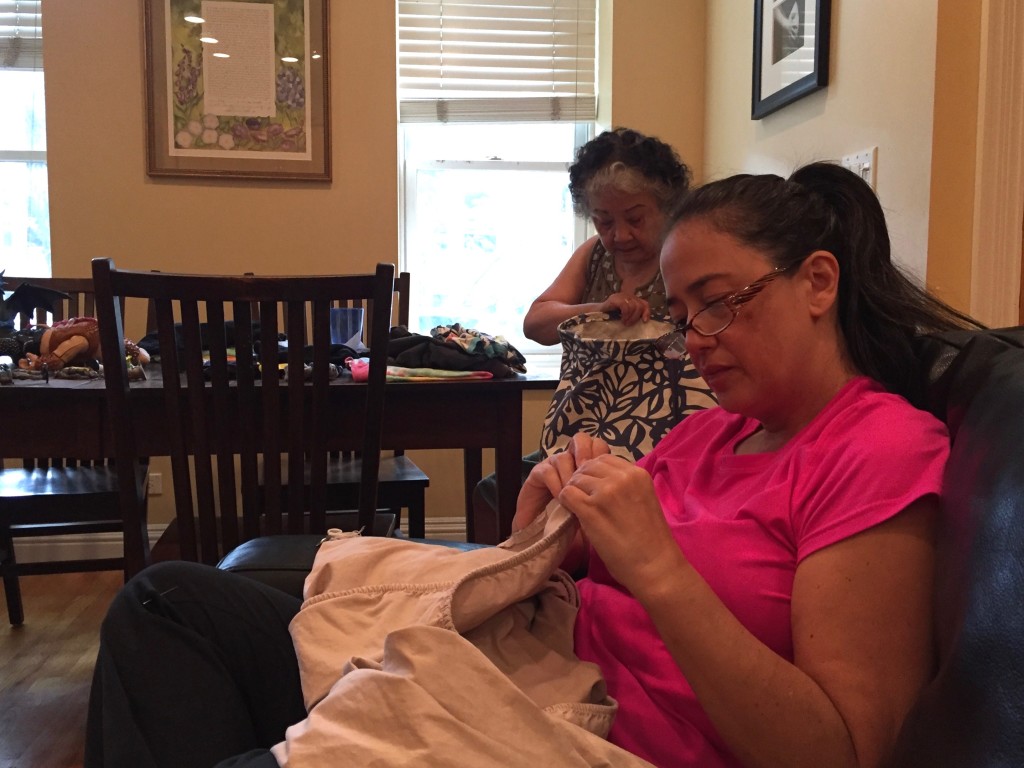 Mom kept me out of the laundry room the entire time she was here.
Third I got to spend special time with just Mom and Lara. While Adam watched the kids we went for a reflexology massage at fit foot. 
Then headed to Chinatown (yes, twice in one visit! Hey, we are Chinese! What do you expect?) and ate at Qing Xiang Yuan Dumplings. 
At the end of the evening, a very exotic, half Philippine, half French waiter prepared our check from a hand held computer at our table.
When it was prepared he handed it to Mom. Lara and I screamed and grabbed the check. We were celebrating Mom's birthday and she was not going to pay!
The waiter looked shocked and said, "She was touching my leg."
Lara and I looked at him and both said, deadpan, "That had nothing to do with the check."
The poor waiter was bright red!
We headed over to Legend Tasty House afterwards so they could try the thai rolled ice cream.
This morning I dropped them at the 'L'. It was very sad, and once again, for the millionth time, I wished my family lived closer.
Pin It