Our lucky kids are getting showered with Grandparent love right now.
Last night, Bubbie and Grandpa Bill joined with my father for an enjoyable evening at our house. For once the adults outnumbered the kids!
And today, we met up again, this time at the extended stay hotel that Bubbie and Bill are staying in.
It was a great place to host the kids. The minute we arrived the kids got so excited that they jumped into the pool before they could hear what the plan was!
Then, Bubbie brought her dog Zoe out for the kids to play with. Besides Ben, they are all a bit spooked by pets. I was glad for the opportunity to expose them – slowly the kids are getting more comfortable around dogs.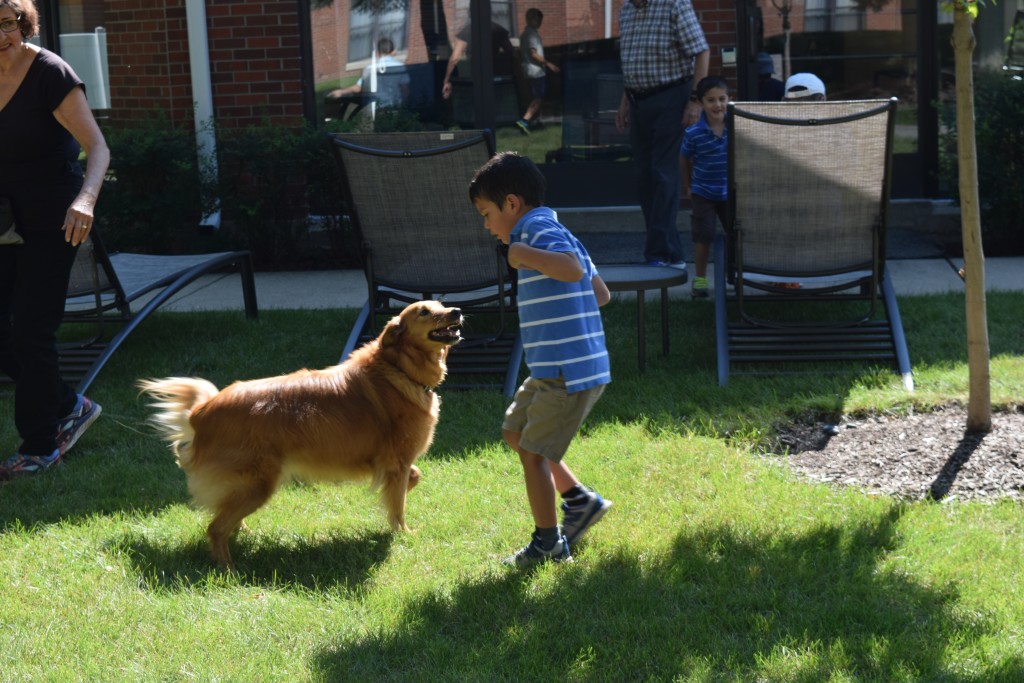 Afterwards, a failed attempt at kite flying.
Which turned into a playground visit.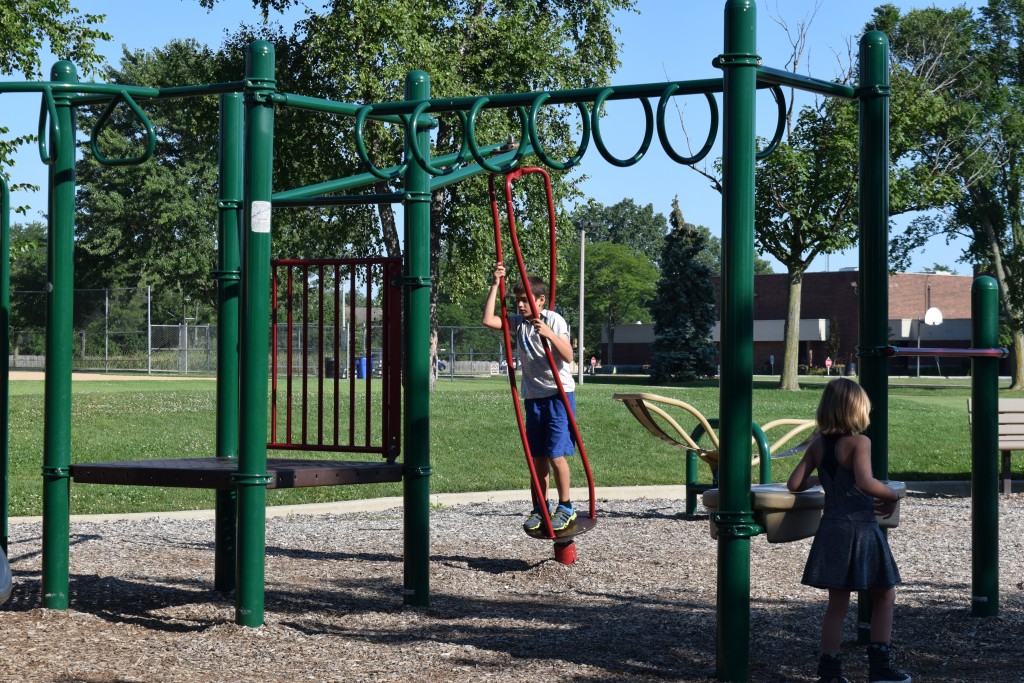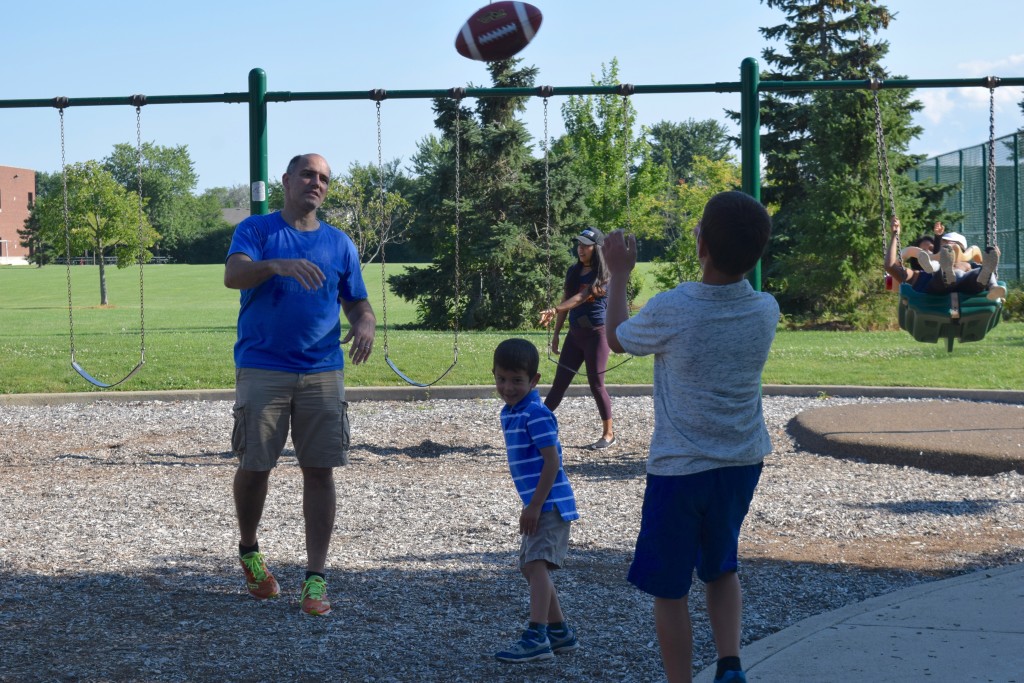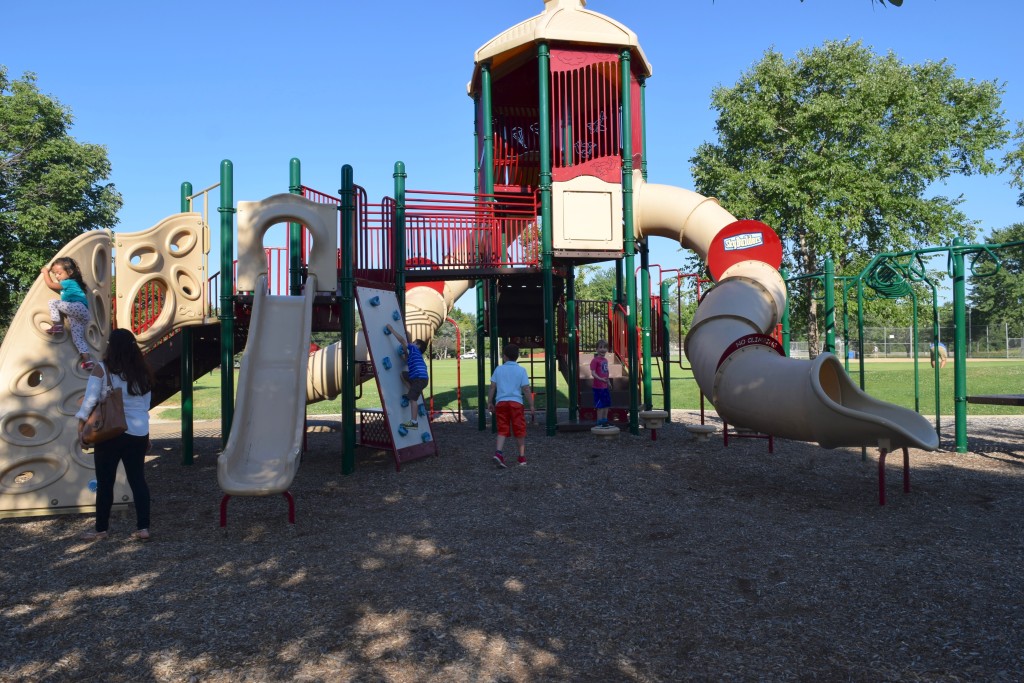 Finally, Bubbie and Bill treated us to dinner at Max and Benny's, Northshore's best deli.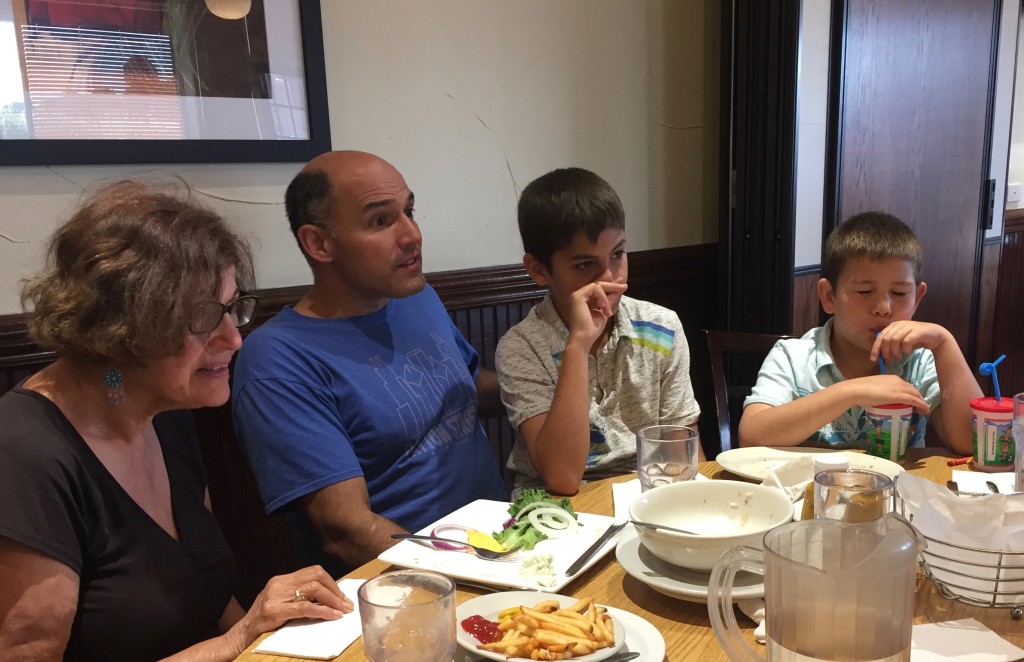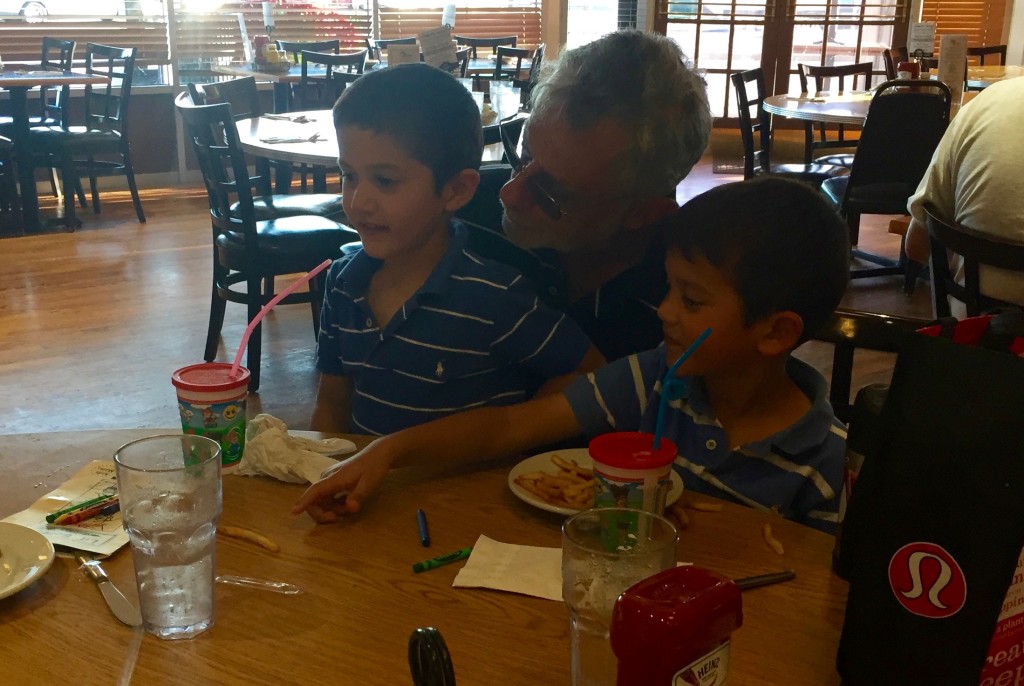 The kids ate so much that they didn't even bother with dessert. That never happens when I feed them…
Pin It