Remember when I told you how difficult it was to take four boys to the waterpark over Thanksgiving? Well, where I see I problem, Adam sees a challenge.
A month later we found ourselves back at the waterpark, ready to try it again.
Was it any easier? Actually, it was.
We learned a few things from the last time and did them better.
We repeated a few mistakes as well.
Last month I would watch three kids in the kiddie area while Adam took the fourth one where they wanted to go. They spent a lot of time waiting to do what they wanted. And when one had to go potty I would spend a nerve racking few minutes running to the restroom hoping the other ones would stay put, not drown and not get into a fight.
This time we realized that Jack could take a twin almost anywhere without much supervision, freeing us up to spend more time with the other kids.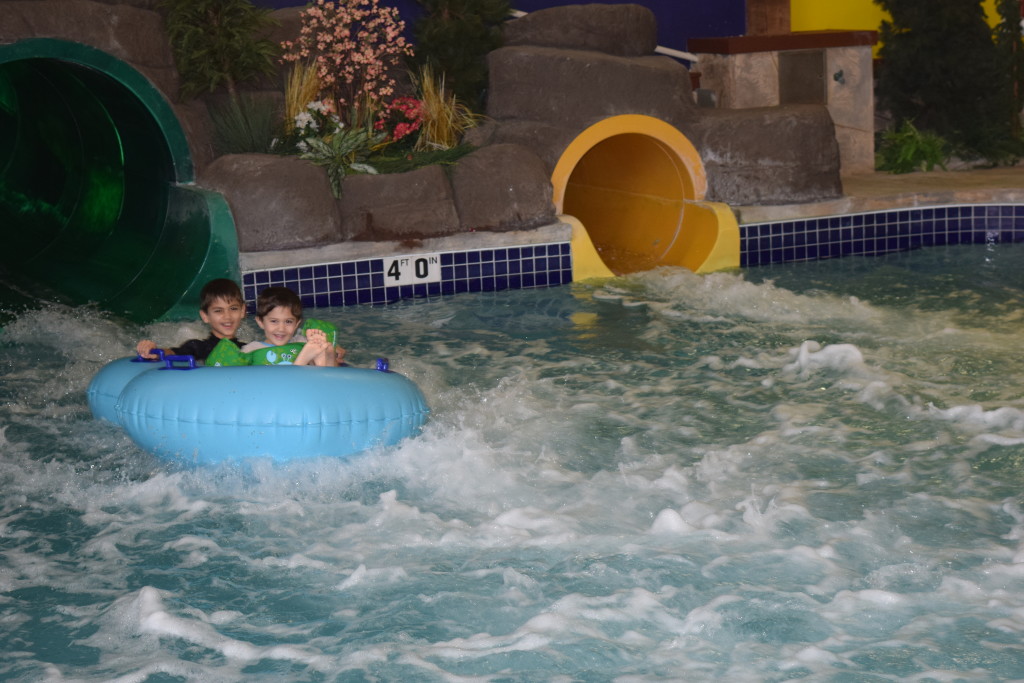 Jack took Sam down the green slide and around the lazy river all morning one day.
Which left Aaron and Ben more freedom for other things…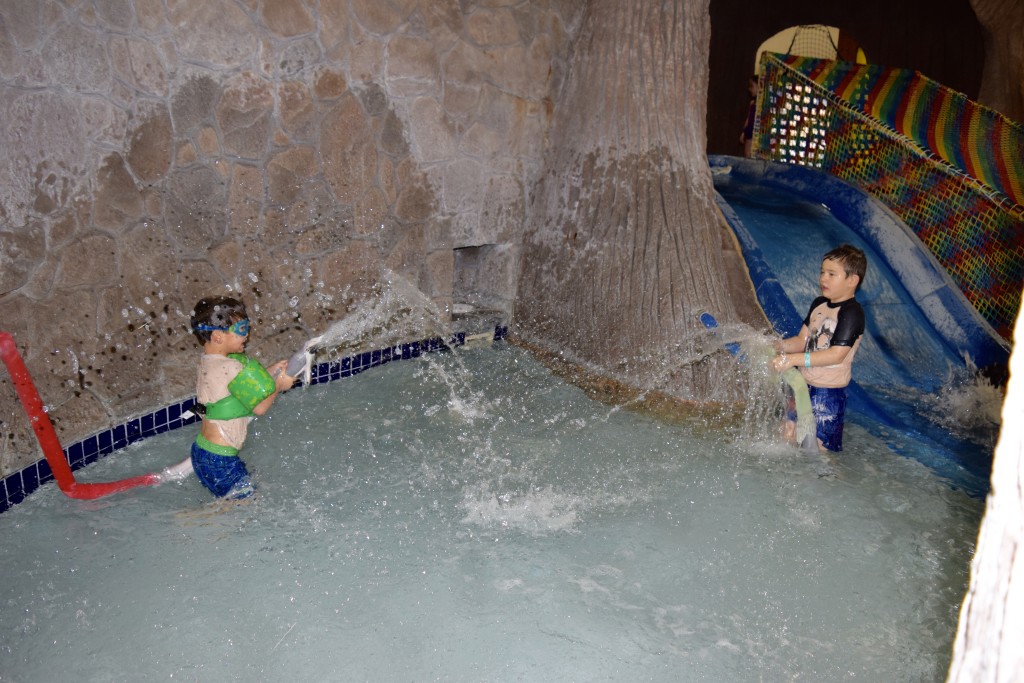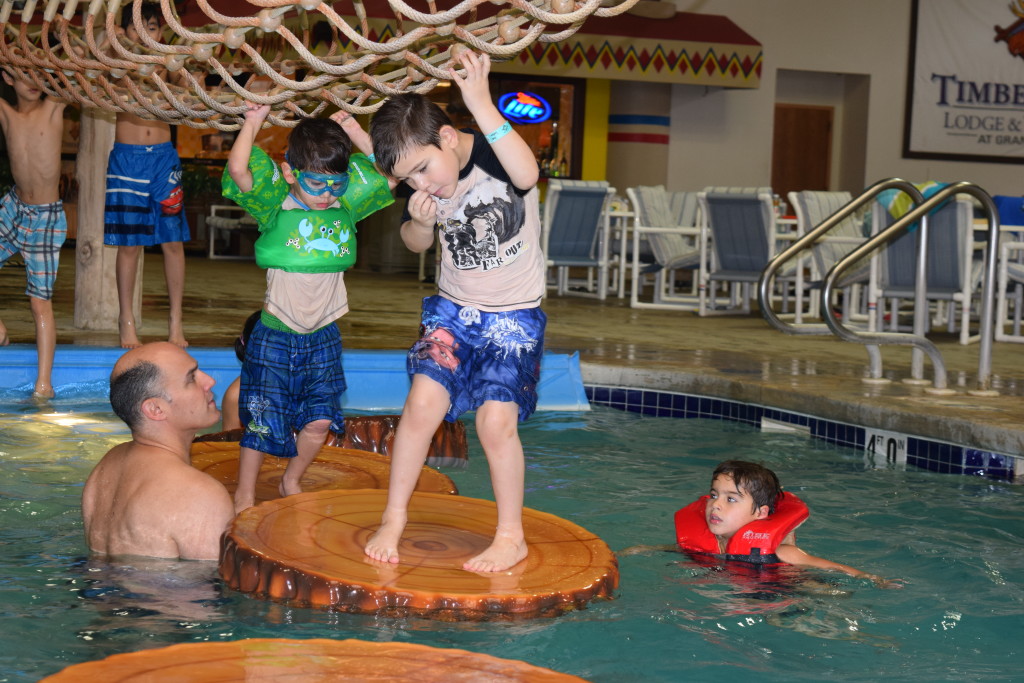 I bought Aaron some goggles. Last time he refused to go back to the waterpark because his eyes hurt to much. The goggles did the trick. He was still the first one to leave every day but he lasted much longer.
We still managed to do a few things as a group too…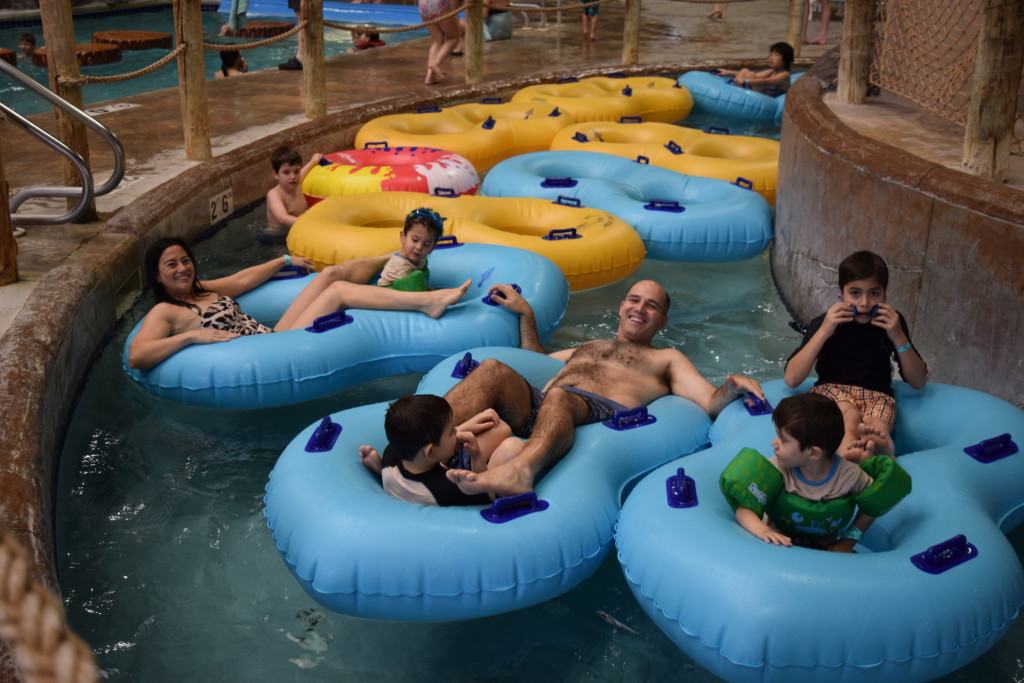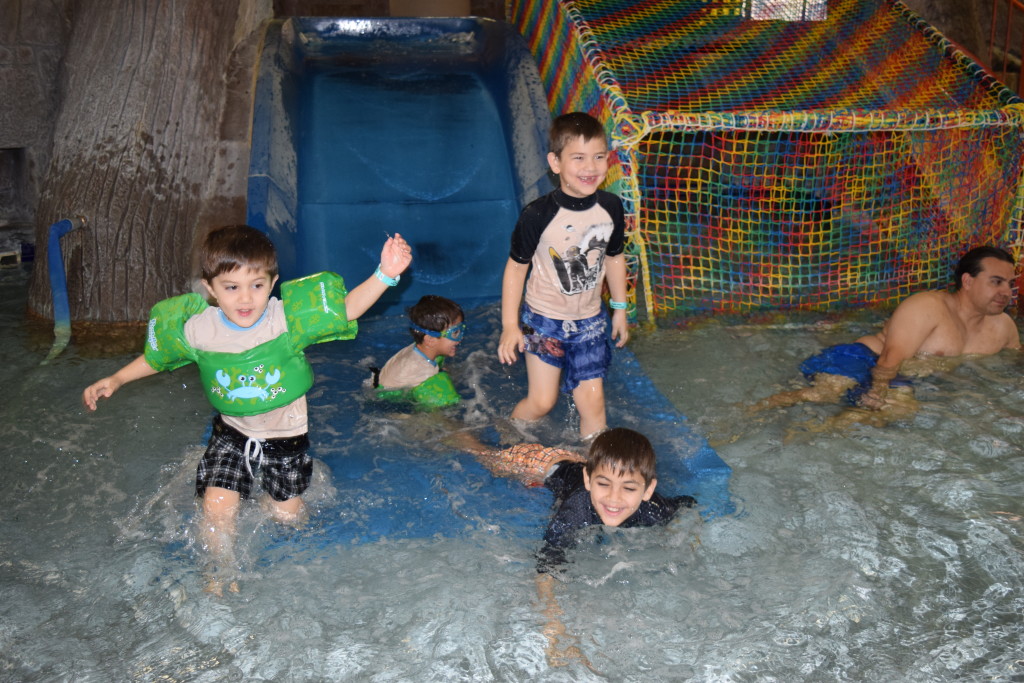 This trip we were lucky enough to get cookie, milk and story time not once…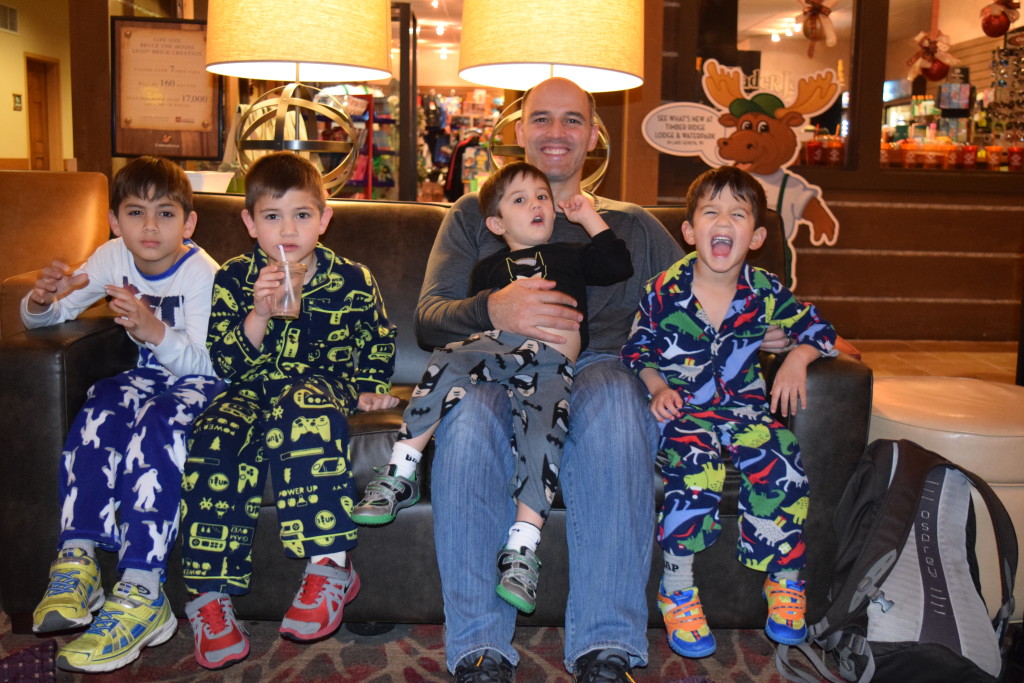 But twice…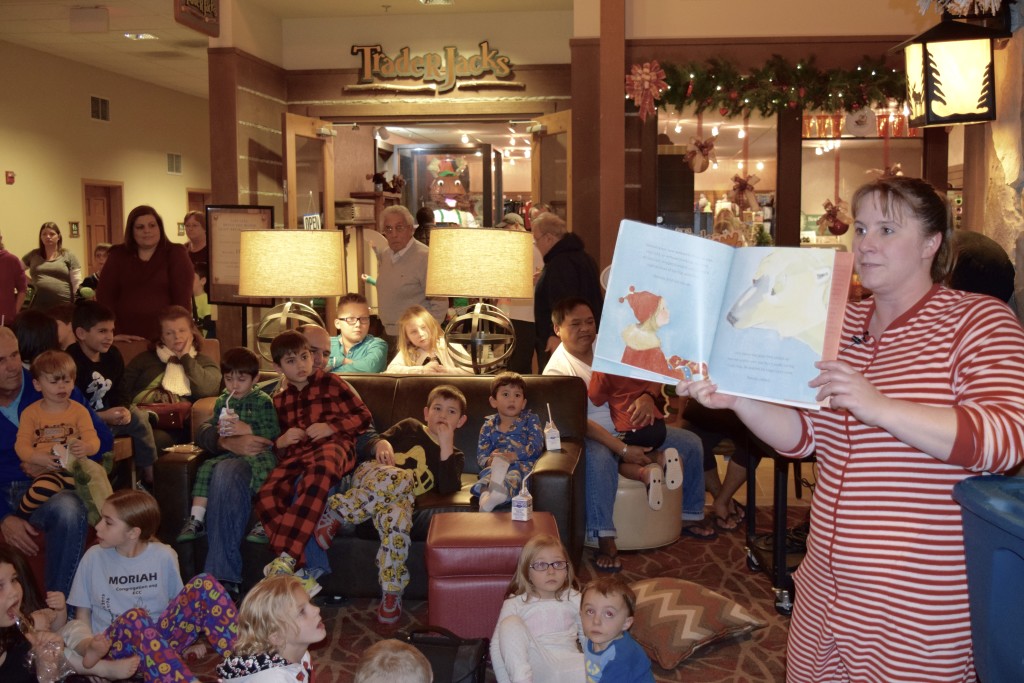 Which meant two different Bruce the Moose sightings afterwards!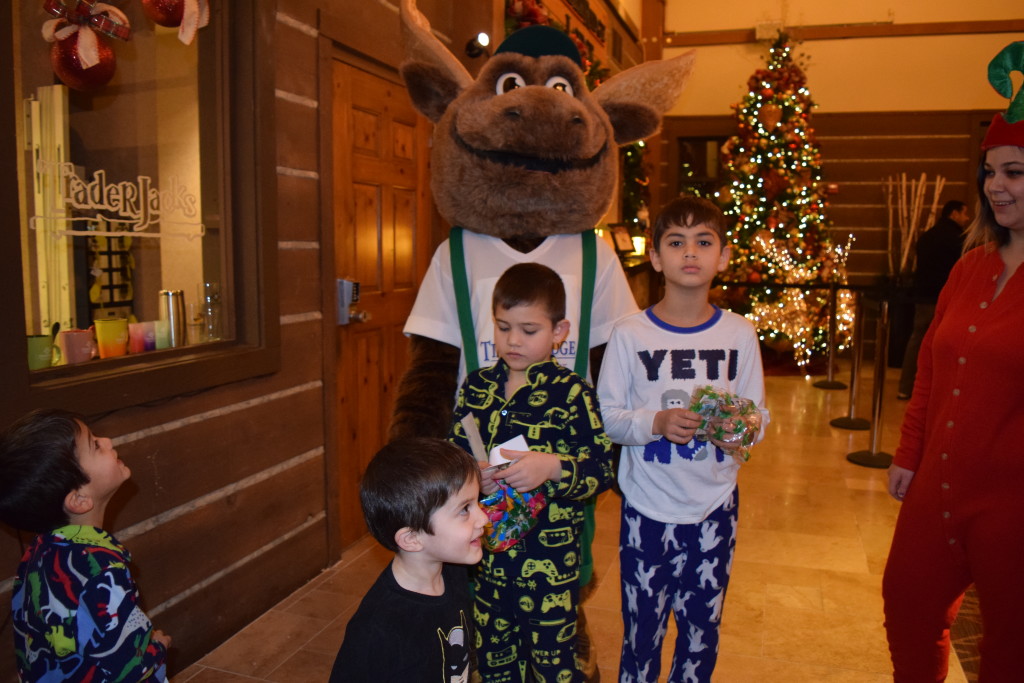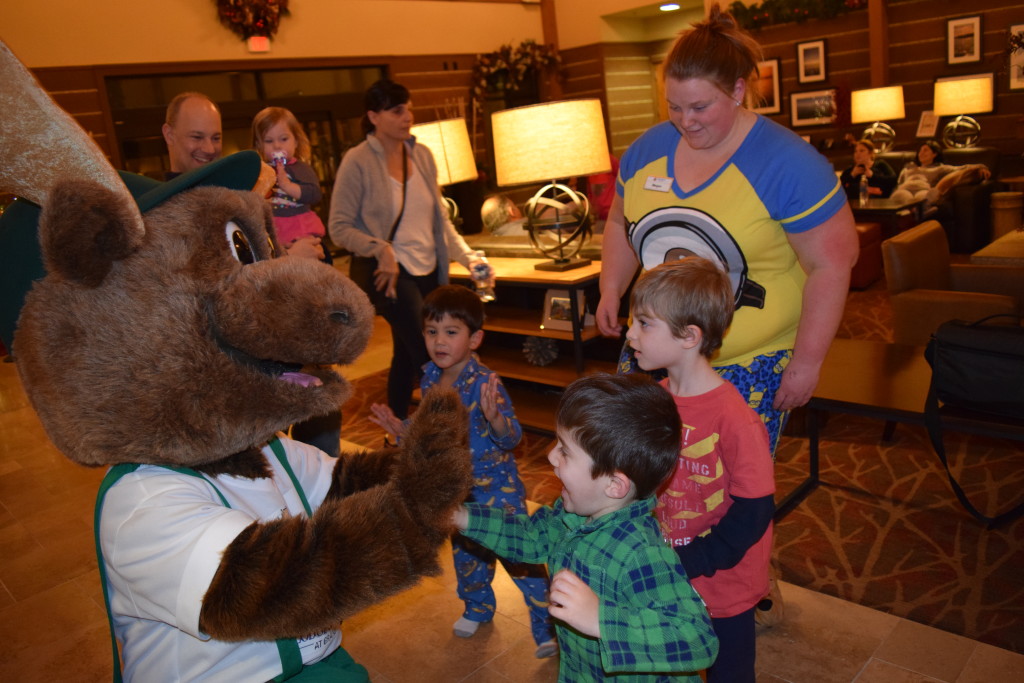 One thing we did wrong both visits was decide, at the last minute, to go eat at the other hotel, the Grand Geneva.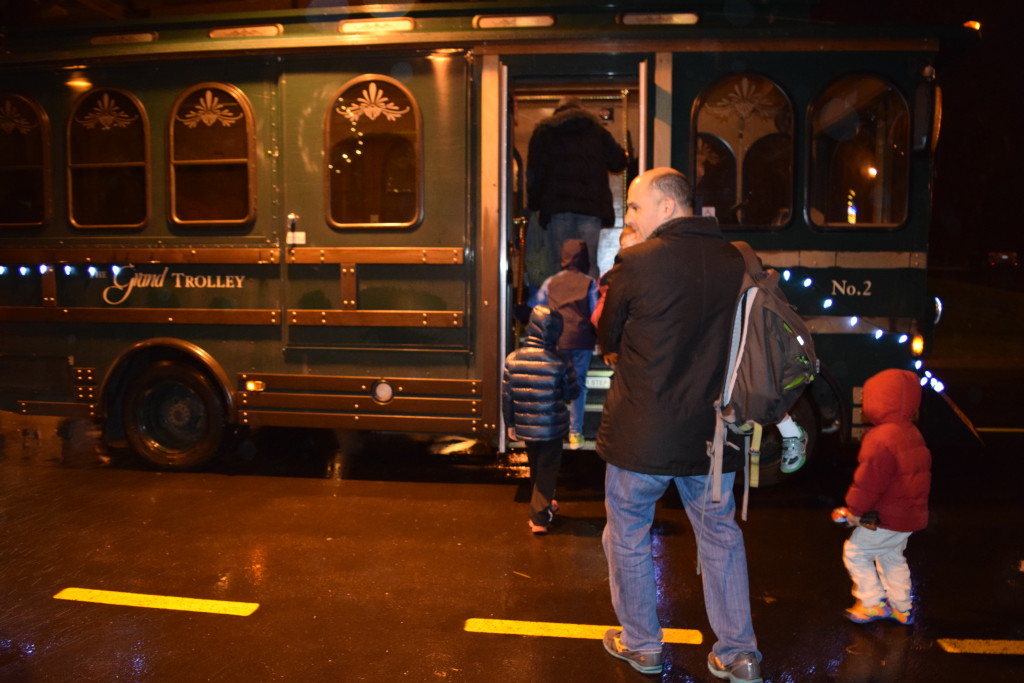 We took the trolley over and once again there was no room for us at any of the restaurants for the next three hours. At least we got to see the holiday lights on the way.
We got a chance to do some fun activities in the activity center, like cookie decorating (and eating!) and bingo.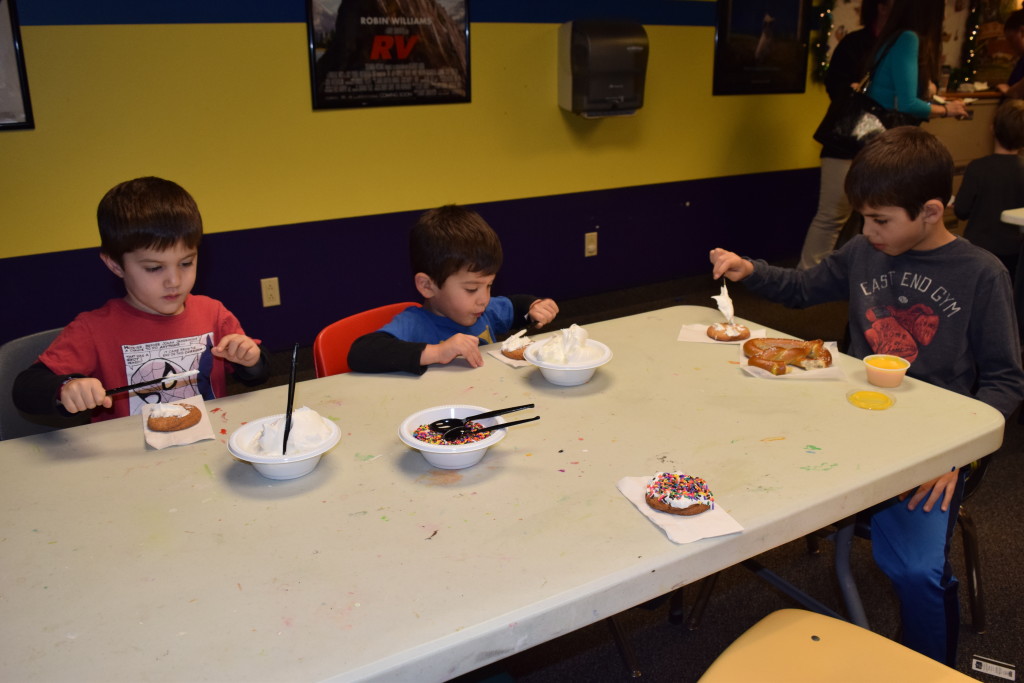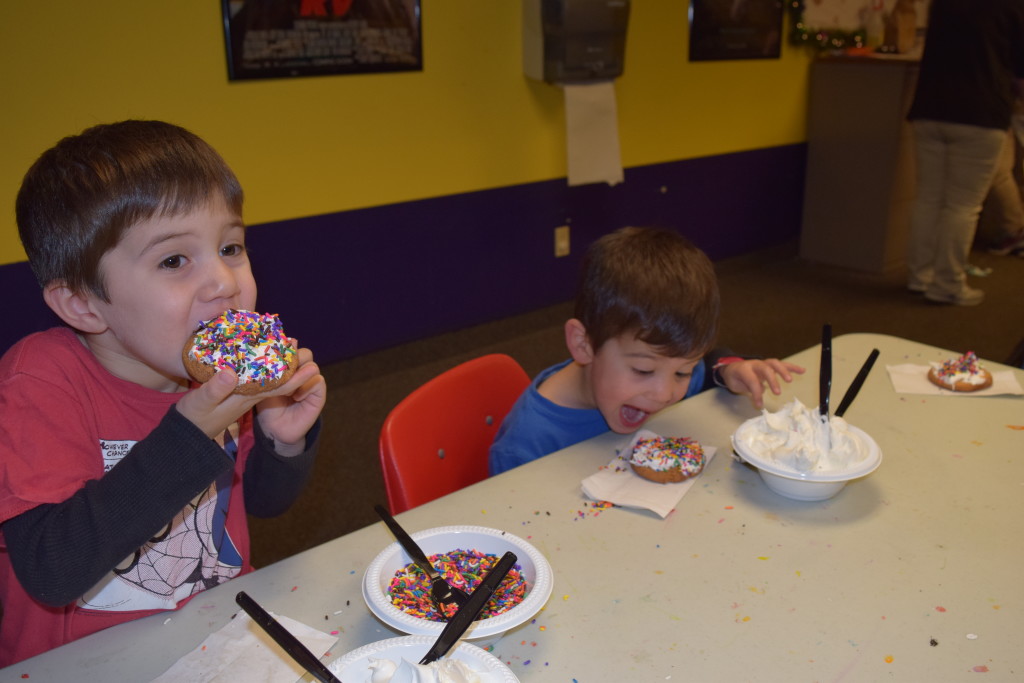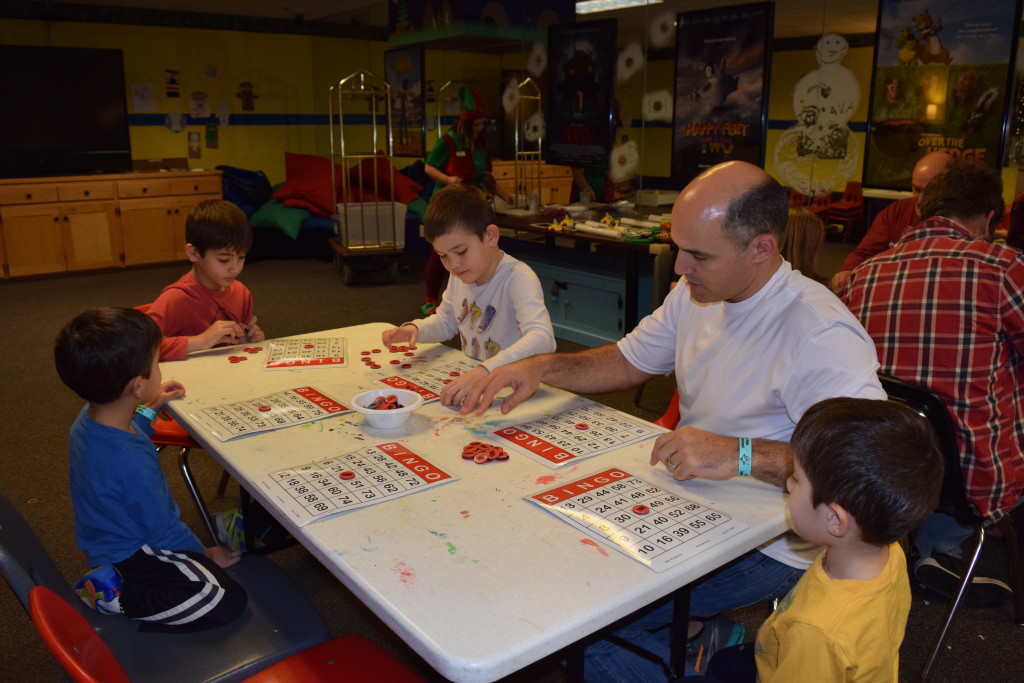 And we hit the arcade. This time the twins did not nap so they joined us in earnest.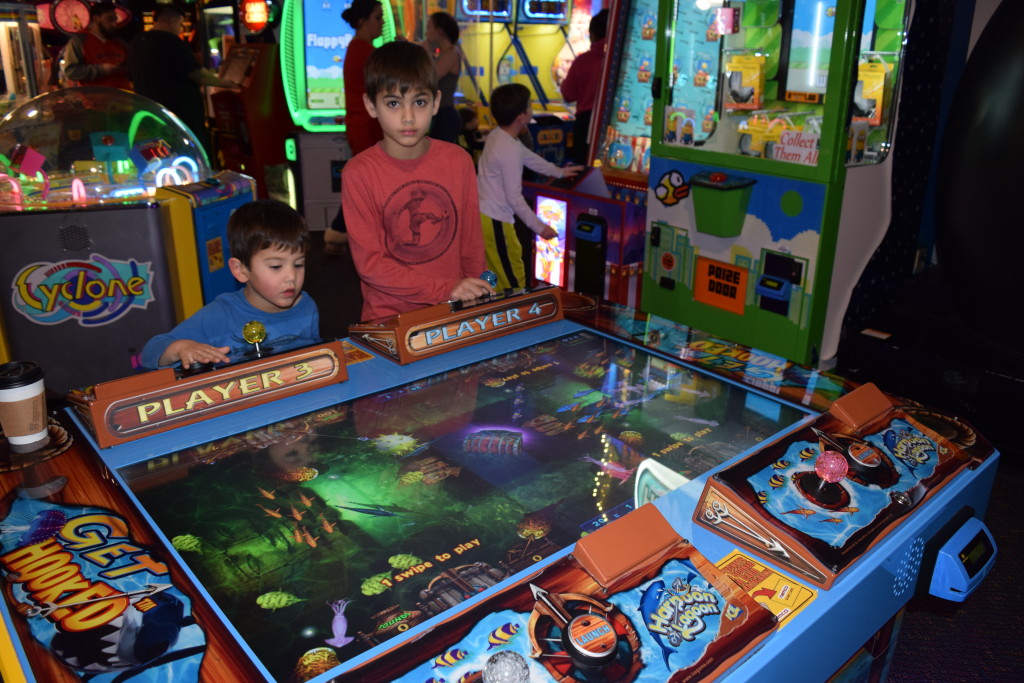 Aaron stuck to his favorite game, Harpoon Lagoon.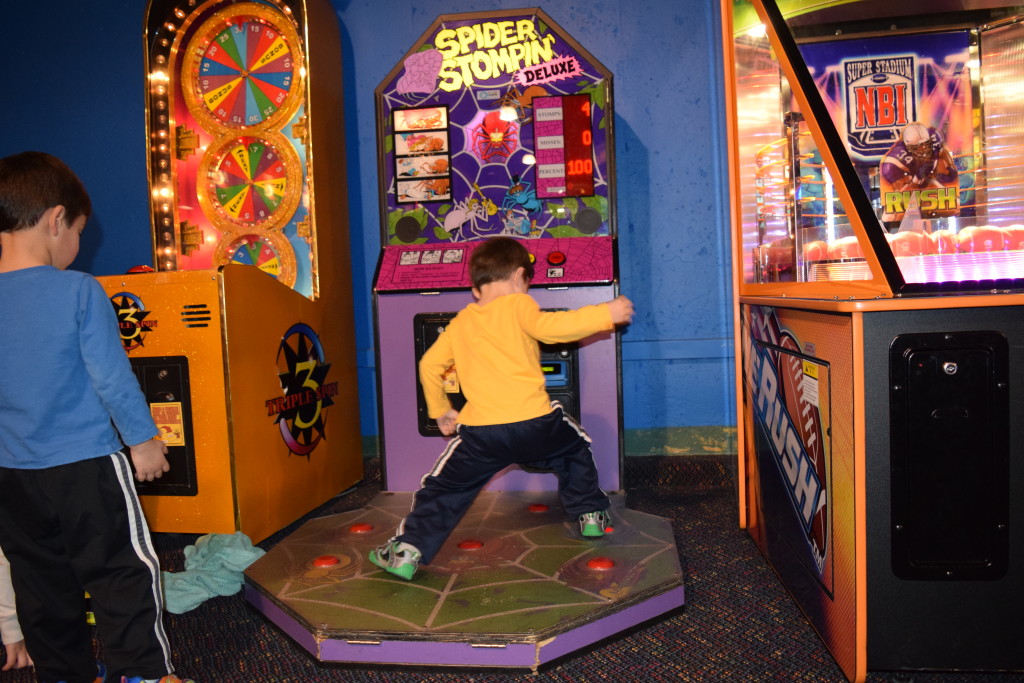 Sam liked trying all the different games they had. Punching ducks, stomping spiders, coin pushes, fruit ninja…
They got lots of great prizes for all their efforts in the arcade. My sister gave them a bunch of money to spend there for their Hanukkah presents.
Aaron and Sam got matching blow up dolphins.
They used them instantly to pummel each other until someone was crying.
Aaron also got a spiderman rocket football. Sam got a LED light up bubble blower.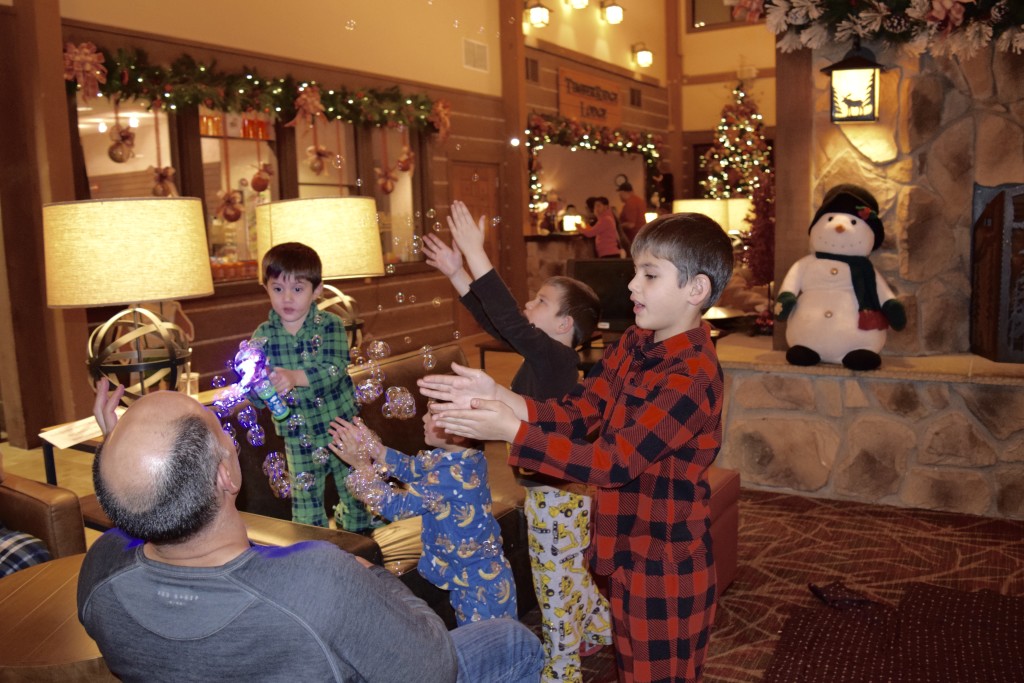 Jack got so many points he was able to get a fire truck remote control car. And Ben got 2 minion stuffed animals.
I got a laugh out of breakfast one morning. Check out the four boy's orders below.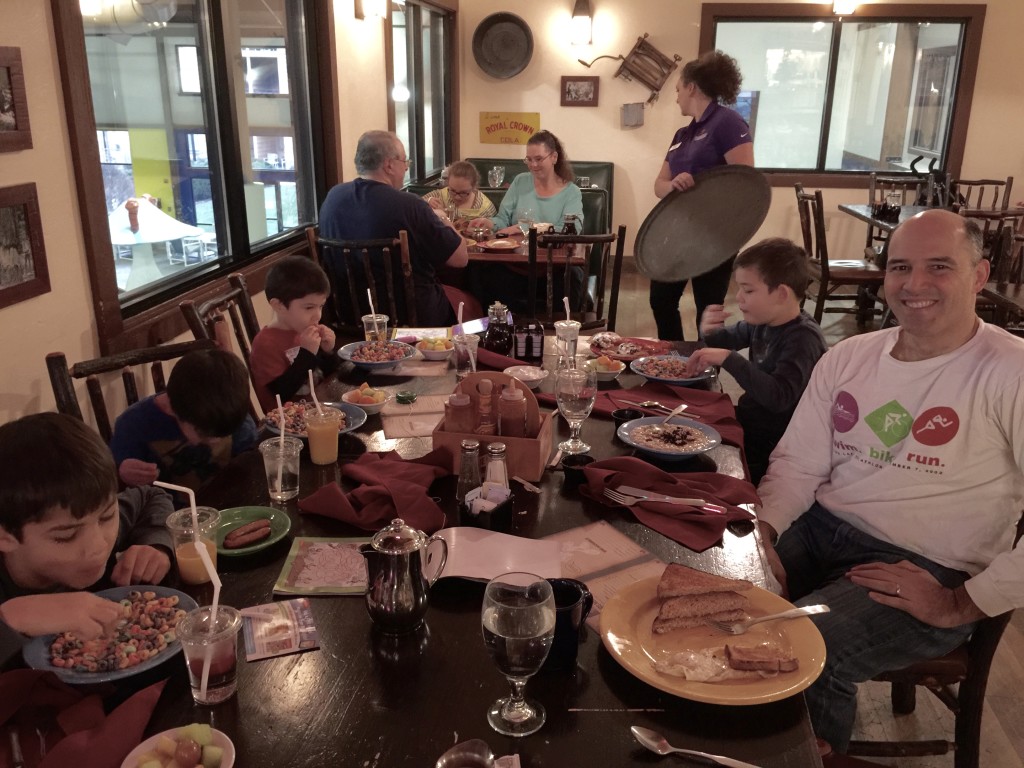 I turned to Adam and said, "You realize you've just spend $20 on Fruit Loops?"
He was a good sport about it.
Pin It