No, not Ben this time.
Yesterday while we were out to breakfast at Walker Brothers, Jack abruptly spit out his half eaten blueberry pancake and said he was done eating.
We finally figured out he lost the tooth and perhaps ate it, until Adam dug with his bare hands through the mush to find it.
Jack was so sweet, so innocently excited about the tooth fairy coming. Sometimes when you have a lot of kids, you forget that your oldest kid is still just a child, but then they do something like that and you remember all over again.
"Do you think the tooth fairy will bring you an egg hunt?" I asked him. He seemed upset that the tooth fairy used that method with Ben but never on him.
"Don't know. It's always a surprise. That's part of the fun." He replied.
Right, no egg hunt then.
I noticed at breakfast he is starting to be able to do the mazes and word searches on the children's menu. An idea struck…

A maze hunt. Each map had three pictures. Each maze only led to one picture, and that picture was the next clue.
I was worried the last maze would be too difficult but Jack didn't even bother using a pencil to solve any of them!
This time the money was in the cash register. He was very pleased to find it.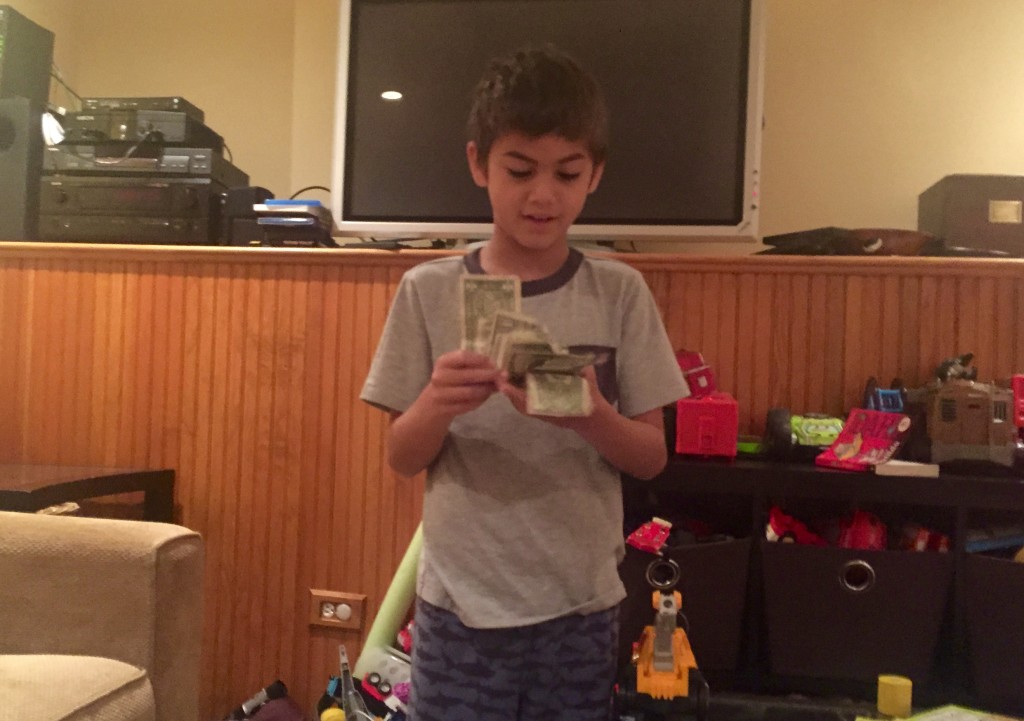 Pin It