This morning we decided to brave the crowds and check out the new Maggie Daley Park.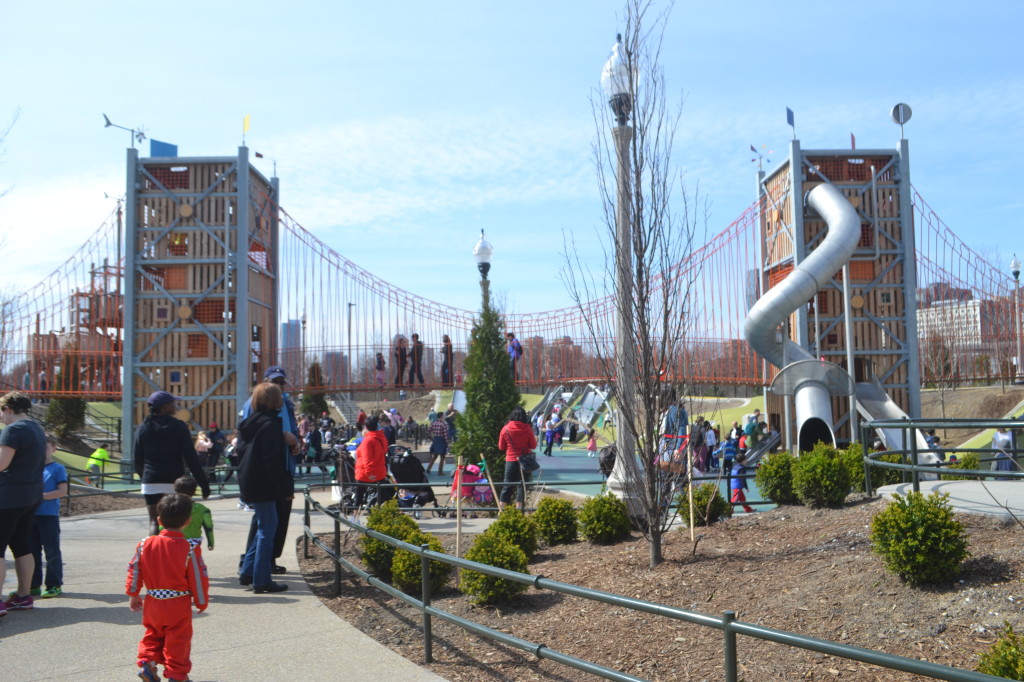 It's amazing, people. So unusual!
Yes, you saw that right. Lightning McQueen, the famous race car driver and The Hulk came with us.
We got here just in time to try these swings without a wait. Thirty minutes later there was a line 10 people long to try them.
Some of the slides were a bit too big and fast for the little ones, Aaron ended up bumping his head on this one but it was perfect for Jack and Ben. Sam was too scared to give it a go.
We only saw the playground, but there is so much more to this place!
Even though it was a really cool new place, the kids actually spent the most time we were there foraging for rocks and sticks. And wrestling, no matter where we go they are either running full blast or on the ground wrestling each other.
We also got a glimpse at the Skating Ribbon, instead of a normal rink there is a ribbon that you can skate around the park.
I've heard they are also planning a restaurant, The Green at Grant Park.
There were lots of picnic benches and places to sit. I've also read that "there will also be an "Enchanted Forest" with a mirrored maze and kaleidoscope, a harbor-like play apparatus for toddlers, and a bevy of slides including spiral, wide and rail. Event spaces will open up, too."
I can't wait for summer, it's one of those parks that I can take ALL my kids to and they will enjoy it.
Pin It