The last few years we started a tradition of taking Jack and a few buddies of his to the Monster Jam for one of his birthday presents.
This year we totally forgot to get the tickets in time. A lot going on around here lately.
So to make up for it, we took Jack and his buddies to Legoland.
Before I give you an overview of the day, let me give you a few tips if you want to go.
Buy your tickets online first. Not to save money, because it saves you less than $1 a ticket if you go at any reasonable time, but because if you don't you will stand in two lines. One to buy the ticket then another to get the time slot you bought for. And the online booking service is super slow. Leave like 30 minutes to do it. And sometimes when you show up and buy a ticket, the next entry time is not immediate, and you have to stand around and wait for that too.
Also, you can't bring your own food. But they have a very limited selection. When we showed up at 12:15 for lunch they had small white bread sandwiches of ham or cheese and some salads. We had to wait for the turkey to come out. Later we saw more adult sandwiches for sale but it was still a very limited selection. I don't know why they don't sell pizza as I saw it in the party rooms.
Anyway, probably best to show up right after lunch and eat somewhere yummy as it only takes a few hours to visit the entire place. You can cover it between 3 to 4 hours.
Also, no coat rack or lockers anywhere in sight. So if you want to wear a heavy coat, better bring a backpack or something you can stuff it in.
On the way over I told Jack they had 2 rides.
He was like, only TWO?!
I kept saying, hey it's not Disney. And that is my final tip. Don't expect Disney.
After we adjusted our expectations we actually had a really fun day.
Miniland Chicago was the first stop. The boys were so excited we had to remind them to stop and have a proper look. Pretty soon they was gleefully finding all sorts of wonders, like Superman on a building or Yoda on the street.
Here is the Kingdom Quest Laser Ride. When you shoot they tally your total on a screen in your seat.
Here is the 4D Cinema. they had lots of interactive tricks, for example when it rained in the movie, water misted you.
Master Builder Academy. The boys built rocket ships from kits.
Merlin's Apprentice Ride. As you pedal you go higher. Ben 'defeated' both the rides without much fuss. It was great day for him!
Lego Racers Build and Test. You build cars, then test them…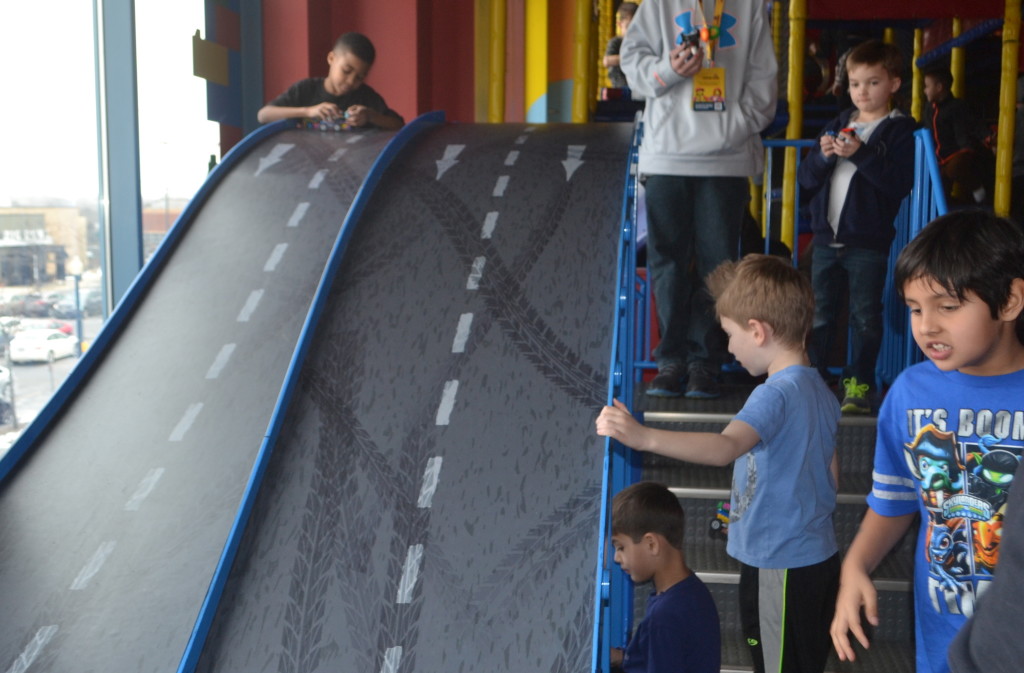 We probably spent the most time here. The boys really liked it.
There were even more things to do but I think that sums up the day. The boys had a blast and so did I.
Pin It