Sounds like a boring title but considering the last few days that I've had it's the most exciting thing in the world.
Since Ben's sensory processing disorder has reared it's ugly head, it seems the good days are fewer and the bad days bowl us over and over again.
Unfortunately it's a demoralizing cycle. Because when you have a bad day it makes it that much harder to get up again and try for a good one. And when you have a bunch of bad days, the good days seem an impossible, distant dream.
Today, with much trepidation, I headed out with my four kids alone to Chinatown. We decided to take the water taxi.
My friend Pam told us that they just opened a stop at North Avenue behind Old Navy so we were able to walk down and not worry about parking.
With some many kids, sometimes going anywhere outside the house is like an act of faith. Faith that nothing will happen to your kids. Because with so many little ones, anything can go wrong.
Luckily the kids were very excited to see all the sights on the boat. Jack very nicely held onto Sam while I held Aaron, keeping the twins safe.
And miraculously Ben didn't get into an altercation with anyone on the playground.
In fact, for the most part they stuck together. Jack was even sweet enough to get everyone's water bottles after they were hot and sweaty from running around on this gorgeous, sunny and cool day.
Even Ben, who is a runner, stayed close by and held the stroller every single time I asked him. Without a tantrum. He ACTUALLY listened.
It was going so well I even tried to sit down for lunch with all four of them.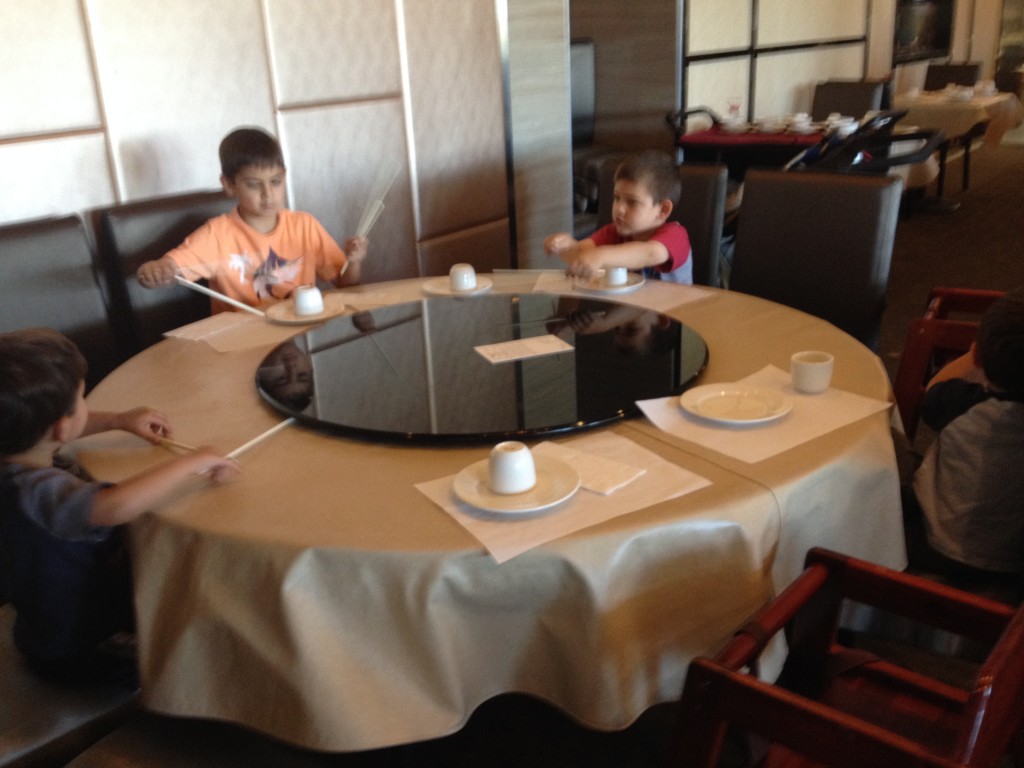 The staff kept asking if I was expecting anyone else. No, I am just the crazy mom who takes all her kids to lunch. Alone.
Again, I was shocked that the kids all sat (or stood in their chairs) eating.
We even made it back on the el with no incidents. Jack and Ben took turns holding doors open for the stroller and pushing elevator buttons for me.
It was great.
And it gave me hope that maybe, just maybe Ben will be okay one day. That one day the good days will outnumber the bad.
Pin It