Today mom wanted to treat us to lunch. What better place to take your family, whose lineage gets less Chinese each generation, than China town?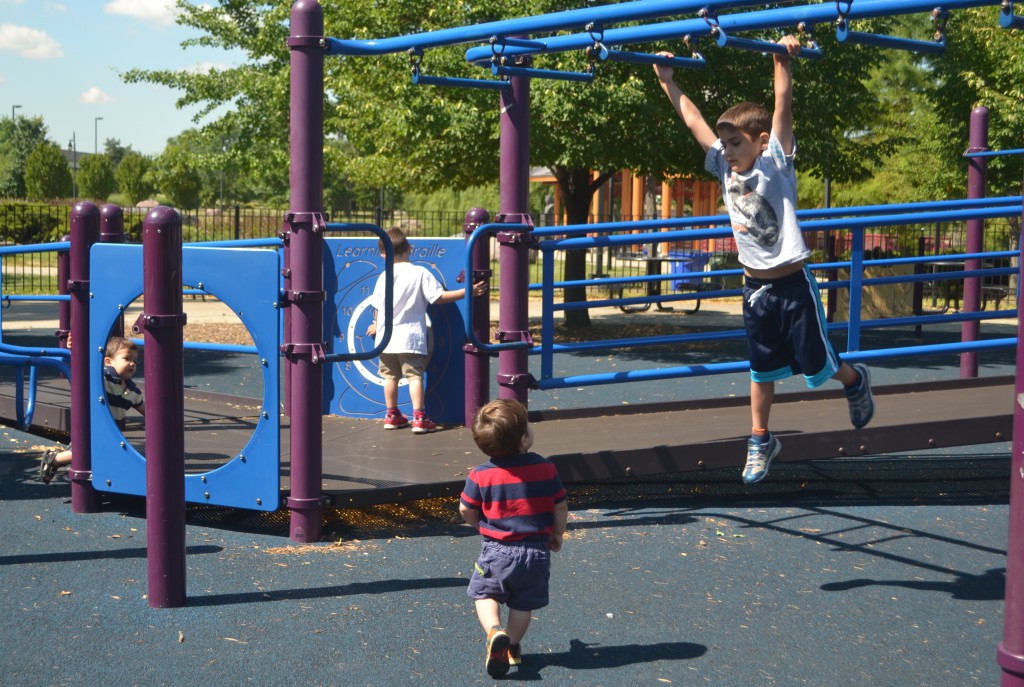 We headed out early and hit Ping Tom Memorial Park. We were the only people there. It's actually a really nice park. I'm always blown away how many great parks and green spaces are practically empty in this city.
We got a tip from some people in the park on a new Dim Sum place and decided to try a new adventure.
Jack at 6 Chai Sui Bao (BBQ Pork Bun), Ben ate an entire plate of Spring Rolls and 2 more Chai Sui Bao. The twins gobbled up everything in front of them, including one of my favorites, Xiao Long Bao (Steamed Pork Dumpling with soup inside).
After the meal mom and I had a miscommunication and we separated. I looked around and she was gone from the restaurant. I wandered around for a while with the four kids in a state of panic. No, she doe not have a cell phone. I know you all were thinking, why didn't you just call her? I finally found her outside of the restaurant, thank god!
On the way home, as we drove through this city of 3 million people, we happen to drive right by Adam. It was a coincidence so remote it had Mom and I in a fit of giggles.
Pin It