Did anyone like reading about my last salad post? If so, here's more.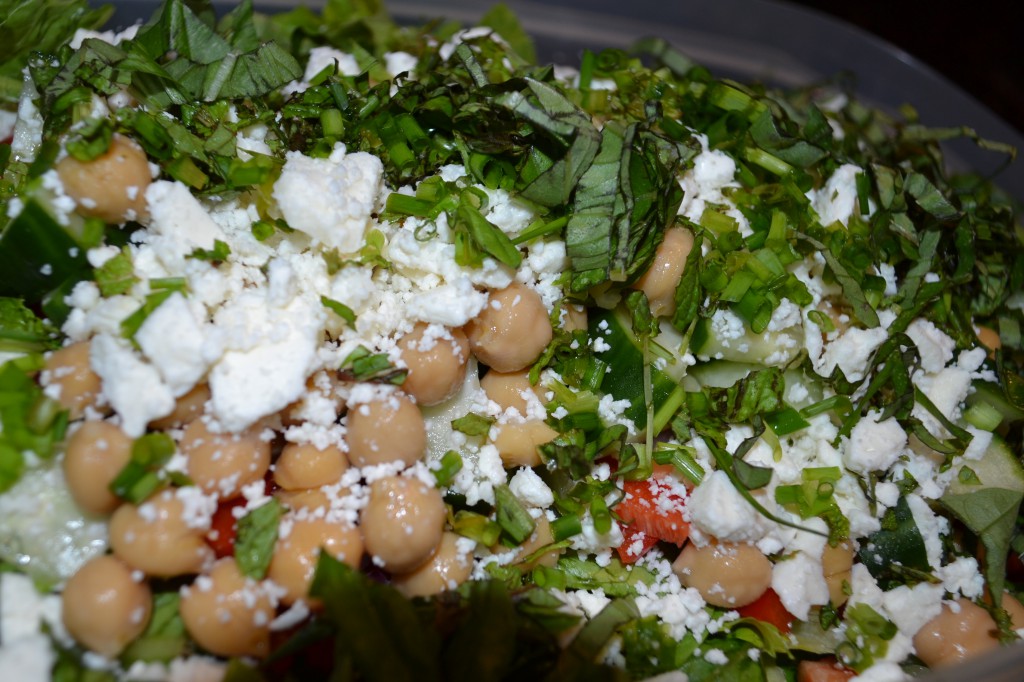 Chopped Salad
 Romaine, Cherry Tomatoes, Red Pepper, Chick Peas, Feta, Red Onion, Mint, Parsley, Chives, and Basil. Dijon Mustard, Red Vinegar and Olive Oil for dressing. Adam likes sliced Salami on top. You could also chop up some left over Chicken to put in.
Asian Cole Slaw
Cabbage, Shredded Pickled Carrot, Ribboned Cucumber, Mint, Mung Bean, Spring Onion, Celery, Soy sauce, Lemon juice.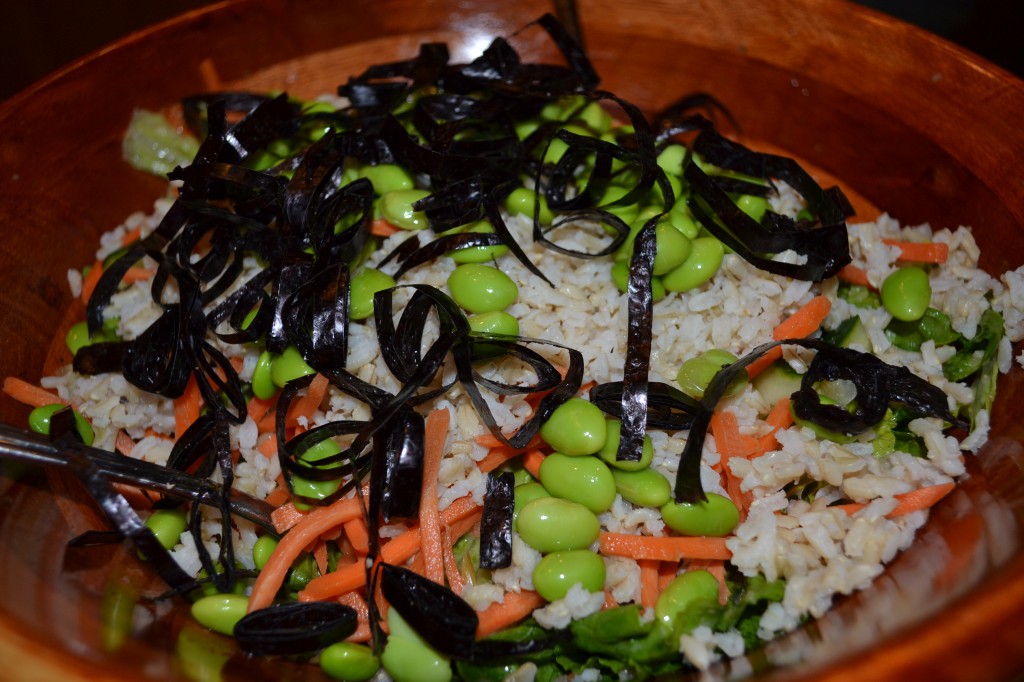 Sushi Salad 
(From my Appetite for Reduction book)
Romaine, Cucumber, Shredded Carrots, Brown Rice, Edamame, Sesame Seeds, Chiffonade Nori, tossed with a Miso dressing.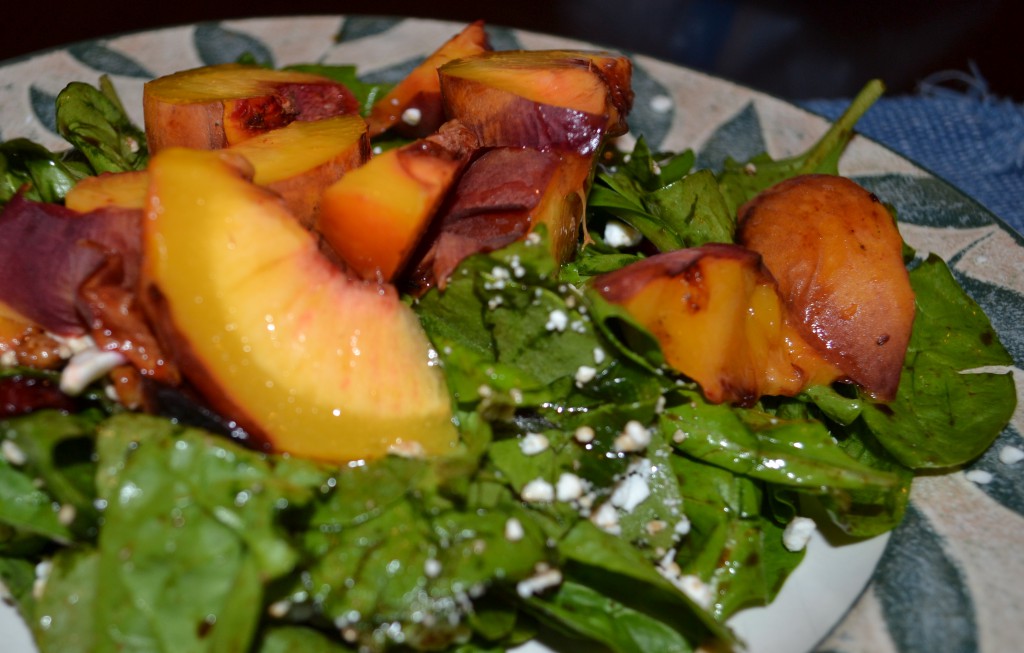 Grilled Peach and Spinach Salad
Spinach Leaves, Crumbled Goat's Cheese, Candied Pecans, Grilled Peaches. Balsamic and Olive Oil. I'm going to miss this salad now that Peach season is ending.
Avocado and Mango Salad
(My mother mailed me these avocados from neighbor's tree in Florida. She calls them Hass, but I think they might be Yamagata because they are so big.) Avocado, Mango, dressing of lime, balsamic, olive oil. Salt and Pepper.
Pin It